14 April 2021
1834
5 min.
7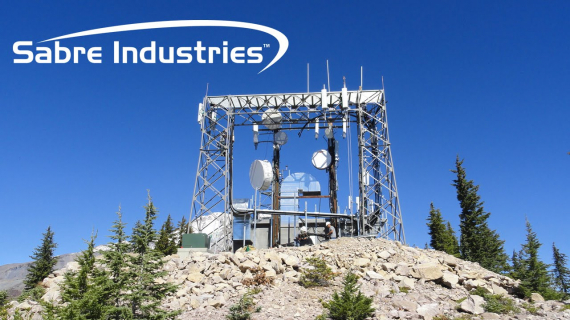 On April 13, 2021, Blackstone (NYSE: BX) announced that Blackstone-affiliated private equity funds have agreed to acquire Saber Industries, Inc. ("Saber") from the Jordan Company. The Saber acquisition continues Blackstone Energy Partners' focus on investing in companies that support the transition to cleaner, more affordable energy.
Based in Alvarado, TX, Sabre is a leading designer and manufacturer of highly-engineered, mission-critical overhead steel poles, towers, battery storage solutions, and related services for electrical utility and telecom end markets. The products and services that Sabre can deliver to its customers are critical to modernizing and strengthening the U.S. electrical transmission and distribution grid, safely and efficiently interconnecting rapidly-growing renewable generation capacity and battery storage facilities, and expanding 4G and 5G wireless telecom infrastructure for enhanced network reliability and connectivity. Following the acquisition, Sabre will retain its name and continue to operate independently as a Blackstone portfolio company. The leadership team and employees will remain in their current roles and are planning to invest alongside Blackstone in the transaction.
John-Paul (JP) Munfa, Senior Managing Director at Blackstone, said: "We are excited about investing in Sabre, as the company is well-positioned to benefit from increasing investment by electrical utilities and telecom industry participants in their network infrastructure, it has longstanding customer relationships, and it has a truly outstanding management team which has delivered a track record of industry-leading safety, customer satisfaction, and profitable growth. Our investment in Sabre builds upon Blackstone's experience of prior investments in utility-related businesses, such as GridLiance and Custom Truck One Source."
David Foley, Global Head of Blackstone Energy Partners, said: "Sabre is the most recent in a series of investments by Blackstone Energy Partners in critical energy infrastructure and essential services needed to help deliver cleaner, more reliable and affordable energy, and an example of Blackstone's ongoing commitment to invest in the entrepreneurs and businesses who will help lead America's energy transition."
Jim Ruddy, CEO of Sabre, said: "Our leadership team is very excited to be partnering with Blackstone, a leading investor in energy and infrastructure related end markets. We believe Blackstone will be an excellent strategic partner and will help the company accelerate its growth, while continuing to provide high-quality products and services that will assist in modernizing the U.S. electrical grid and in enhancing wireless telecom networks. We would also like to thank The Jordan Company, which has been a great partner and supported the company with financial and operational resources as it grew into an industry leader."
In conjunction with Blackstone's acquisition of Sabre, Dr. Ulrich Spiesshofer, the former President and Chief Executive Officer of ABB Ltd. and a Blackstone Senior Advisor, who brings decades of executive experience as a global leader in energy, industry, and infrastructure end markets, has agreed to be appointed Chairperson of Sabre's Board following the closing. Dr. Spiesshofer said: "Sabre's unique business model and outstanding customer service positions it ideally as a long-term partner for utility and telecommunications customers. Together with my colleagues at Blackstone, I look forward to partnering with Sabre's employees and its excellent leadership team led by CEO Jim Ruddy as we embark jointly upon Sabre's next phase of profitable growth."
The transaction is subject to customary closing conditions and is expected to close in the second quarter of 2021. Blackstone was represented in the transaction by Vinson & Elkins LLP, whose team was led by Matt Strock and Keith Fullenweider, and a team led by Matt Musa at Citi. Sabre was represented by Kirkland & Ellis LLP, whose team was led by Andrew Arons and Lucas Richards, and Goldman Sachs & Co. LLC.
About Blackstone Energy Partners
Blackstone Energy Partners is Blackstone's energy-focused private equity business and a leading energy investor with a successful long-term record. The Blackstone Energy Partners team has invested over $18 billion of equity globally across a broad range of sectors within the energy industry. Our investment philosophy is based on backing exceptional management teams with flexible capital to provide solutions that help energy companies grow and improve performance, thereby delivering cleaner, more reliable and affordable energy to meet the needs of the global community. In the process, we build stronger, larger scale enterprises, create jobs and generate lasting value for our investors, employees and all stakeholders.
About Sabre Industries, Inc.
Sabre is a market-leading manufacturer of highly-engineered, mission-critical products to the utility and telecom markets. Sabre's core offerings include utility transmission structures, wireless and small cell towers as well as engineering, design, testing & inspection and other services. For more information, please visit www.sabreindustries.com.
Contact
Kate.holderness@blackstone.com
917 318 6818
Persons5 and Companies2 in the news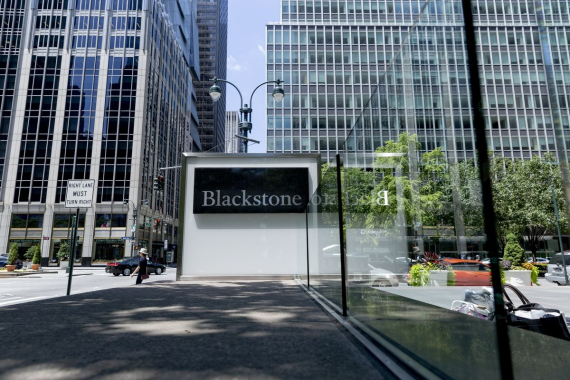 NEW YORK PRESS RELEASES
GlobalNY.biz Press Releases are the latest news from New York companies.
Official press releases of New York companies are regularly published on the resource. You can find out the latest news of enterprises in the corresponding section on the main page. Placing press releases is a traditional and effective way to promote your business. It allows organizations to announce themselves and their products and services to the widest possible audience. In this case, the informational occasion can be anything: attracting people to an event or conference, highlighting new products or personnel appointments. If you set a goal to draw attention to your information, then GlobalNY.biz will become your reliable assistant in this matter. Thanks to the portal, your press release will be seen by reviewers of leading Internet publications, clients and partners.
GlobalNY.biz allows representatives of companies and organizations in New York to independently post a press release when registering on the resource. The most important feature of GlobalNY.biz is that all publications of New York companies fall into the archives and will be available from the search for a long time. You just need to add the press release to the news feed.
GlobalNY.biz offers its customers a subscription service that allows companies to regularly publish press releases on favorable terms. In addition, the business portal makes it possible to more fully tell about the life of the company by adding photos and videos, personas and employee quotes. All information materials have active links and will lead potential customers to your resource.
Alena Potapova
---
Development Director