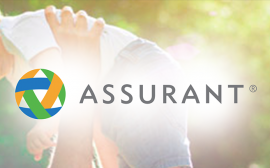 17 June 2021
1855
Assurant has been named a 2021 honoree of The Civic 50 by Points of Light, the world's largest organization dedicated to volunteer service. The Civic 50 provides a national standard for corporate citizenship and showcases how companies can use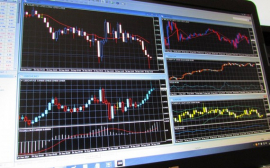 10 February 2021
306
According to the expert researches, about 80% of American consumers have some kind of debt. This data includes traditional long-term loans, residential mortgages, vehicle or student loans, revolving loans. This list also includes so-called PDL, payda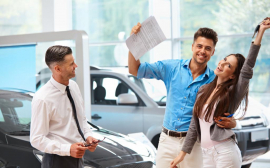 1 April 2021
2101
While car buyers are increasingly using digital tools to shop for a car, data shows U.S. consumers say they still value the in-person experience at dealerships. That's according to Capital One's inaugural Car Buying Outlook, the first-ever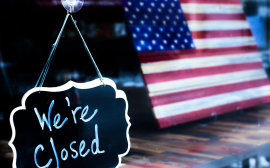 20 July 2020
2291
New York City Comptroller Scott M. Stringer released a new analysis of the U.S. Small Business Administration's $669 billion Paycheck Protection Program (PPP), established through the Coronavirus Aid, Relief, and Economic Security Act (CARES).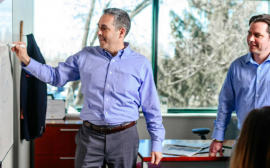 15 July 2020
2341
Hornor, Townsend & Kent, LLC (HTK), a broker-dealer and registered investment adviser supporting independent financial professionals across the U.S., today announces its inclusion in several prestigious industry rankings. HTK has been named one o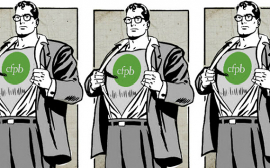 10 July 2020
2235
The Consumer Financial Protection Bureau (Bureau) settled with Timemark, Inc., a company based in Deerfield Beach, Florida, that provides debt-relief services to consumers with federal student-loan debt, and with its owners and officers, Timothy Leni
20 June 2020
2195
Intercontinental Exchange, Inc. (NYSE:ICE), a leading operator of global exchanges and clearing houses and provider of data and listings services, today announced that ICE Data Services has launched real-time publication of several of its most p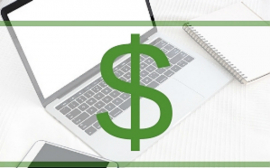 10 June 2020
2332
With record numbers of U.S. adults filing for unemployment, and many people facing a lower income amid COVID-19, the Wells Fargo Foundation is supporting national nonprofits in expanding virtual financial coaching services, cost-free, to he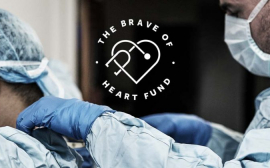 5 June 2020
2213
The Brave of Heart Fund, founded to provide financial and emotional support to the families of frontline healthcare workers and volunteers who lose their lives in the COVID-19 fight, is now accepting applications for grants. The Fund, created by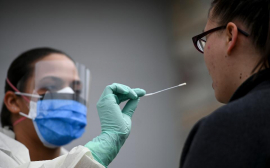 23 May 2020
2125
The New York State Department of Financial Services (DFS) today issued a circular letter stating New York State health insurers must provide coverage of coronavirus (COVID-19) infection and antibody tests ordered and provided by a pharmacist without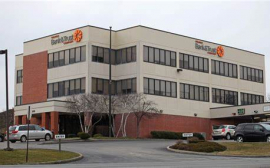 23 May 2020
2046
The shareholders of Orange County Bancorp Inc. (the "Company") held their annual meeting on May 19, 2020. As part of their precautions regarding COVID-19 and the orders limiting gatherings of people the annual meeting was held in part by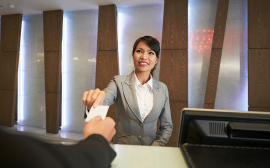 22 April 2020
438
For the last five years I've spent a lot of time working with many families who own and operate large groups of hotels and motels. While you have faced challenging times in the past, nothing in recent memory is quite like what we are faci
NEW YORK PRESS RELEASES
GlobalNY.biz Press Releases are the latest news from New York companies.
Official press releases of New York companies are regularly published on the resource. You can find out the latest news of enterprises in the corresponding section on the main page. Placing press releases is a traditional and effective way to promote your business. It allows organizations to announce themselves and their products and services to the widest possible audience. In this case, the informational occasion can be anything: attracting people to an event or conference, highlighting new products or personnel appointments. If you set a goal to draw attention to your information, then GlobalNY.biz will become your reliable assistant in this matter. Thanks to the portal, your press release will be seen by reviewers of leading Internet publications, clients and partners.
GlobalNY.biz allows representatives of companies and organizations in New York to independently post a press release when registering on the resource. The most important feature of GlobalNY.biz is that all publications of New York companies fall into the archives and will be available from the search for a long time. You just need to add the press release to the news feed.
GlobalNY.biz offers its customers a subscription service that allows companies to regularly publish press releases on favorable terms. In addition, the business portal makes it possible to more fully tell about the life of the company by adding photos and videos, personas and employee quotes. All information materials have active links and will lead potential customers to your resource.
Alena Potapova
---
Development Director