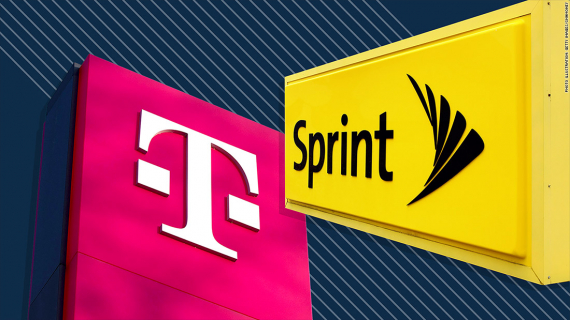 As the T-Mobile/Sprint merger is finalized, reports have surfaced that T-Mobile will close 1,500 to 2,000 Metro by T-Mobile prepaid stores across the country not as a result of the pandemic, but due to the merger. The move will eliminate thousands of jobs, and comes despite promises by T-Mobile not to cut jobs following the merger.
Meanwhile, as wireless workers provide essential support during the COVID-19 pandemic, T-Mobile has engaged in an intense union busting campaign at a store in Del Rio, Texas where workers are seeking to organize with the Communications Workers of America (CWA). A T-Mobile manager from Laredo has driven three hours to the store multiple times to meet with the workers indoors for captive audience meetings to pressure them to vote against union representation.
"As the result of its job-killing merger, T-Mobile is closing thousands of stores, leaving many employees without jobs during the pandemic," said CWA President Chris Shelton. "It is a shame that the so-called new T-Mobile is the same as the old. Apparently, neither sleet nor snow nor life-threatening pandemic will stop the company from trying to silence workers, even if it means putting them and their families at risk of infection. I'm proud of the Del Rio employees for standing up for themselves and for the safety of their coworkers and their community by fighting for a seat at the table. They help produce the profits for this billion dollar company. They deserve a voice at work and in their future."
"I was disappointed that T-Mobile drove in high level managers to try to bust our union," said Monica Luna, who works in the Del Rio T-Mobile store. "Having us in close quarters with union busting managers didn't seem essential. It put us at more risk for getting COVID-19, not less."
In a filing to the FCC in 2018, CWA estimated that the merger was likely to eliminate 30,000 jobs, with authorized retailers and prepaid stores being hit the hardest. Unfortunately, because the regulatory bodies approving the merger have failed to implement adequate job protections, CWA's predictions on job loss have begun to come true.
CWA also raised concerns with the merger over T-Mobile's history of running aggressive anti-union campaigns when its employees have tried to have a voice on the job and improve their working conditions. The company has been found to violate U.S. labor law on multiple occasions.
A majority of the workers in the Del Rio store have expressed interest in joining CWA. A union representation election is underway through mail-in ballot.
Press Contact:
Amy Fetherolf
(202) 434-1168
afetherolf@cwa-union.org
Beth Allen
(202) 434-1168
ballen@cwa-union.org
Source: https://cwa-union.org/news/releases/t-mobilesprint-merger-finalized-t-mobile-closing-stores-and-holding-in-person-anti
Persons1 and Companies4 in the news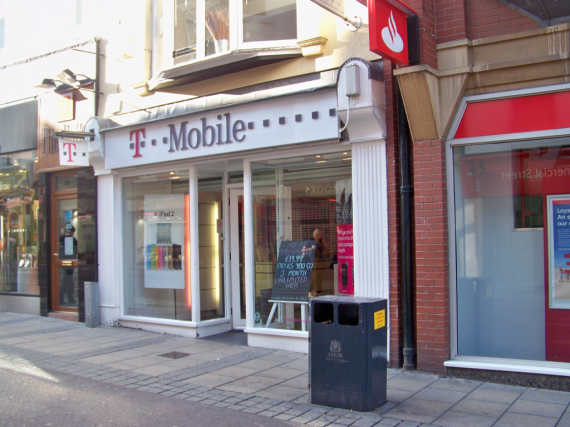 Press releases on the topic
NEW YORK PRESS RELEASES
GlobalNY.biz Press Releases are the latest news from New York companies.
Official press releases of New York companies are regularly published on the resource. You can find out the latest news of enterprises in the corresponding section on the main page. Placing press releases is a traditional and effective way to promote your business. It allows organizations to announce themselves and their products and services to the widest possible audience. In this case, the informational occasion can be anything: attracting people to an event or conference, highlighting new products or personnel appointments. If you set a goal to draw attention to your information, then GlobalNY.biz will become your reliable assistant in this matter. Thanks to the portal, your press release will be seen by reviewers of leading Internet publications, clients and partners.
GlobalNY.biz allows representatives of companies and organizations in New York to independently post a press release when registering on the resource. The most important feature of GlobalNY.biz is that all publications of New York companies fall into the archives and will be available from the search for a long time. You just need to add the press release to the news feed.
GlobalNY.biz offers its customers a subscription service that allows companies to regularly publish press releases on favorable terms. In addition, the business portal makes it possible to more fully tell about the life of the company by adding photos and videos, personas and employee quotes. All information materials have active links and will lead potential customers to your resource.
Alena Potapova
---
Development Director