11 November 2020
1999
4 min.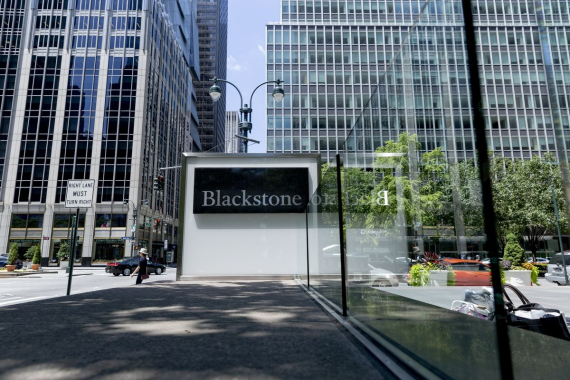 Blackstone (NYSE: BX) announced that private equity funds managed by Blackstone Energy Partners have entered into a definitive agreement to acquire Therma Holdings LLC ("Therma"), a portfolio company of Gemspring Capital. The acquisition of Therma continues Blackstone's support for the transition to cleaner, affordable energy.
Therma is a leading specialty mechanical, electrical and controls services company focused on designing, building, and servicing complex systems in mission-critical facilities. Therma's 2,200 professionals and engineers deliver services that are core to improving and maintaining energy efficiency for leading companies across the technology, life sciences, healthcare and data center sectors.
Private equity funds managed by Blackstone Energy Partners are also acquiring RE Tech Advisors, Inc. ("RE Tech"), a leading energy and sustainability consulting firm. RE Tech will be integrated into Therma and the combined company will offer customers a comprehensive suite of sustainability, carbon reduction, and energy management services. RE Tech designs, administers, and tracks award-winning energy efficiency and environmental, social and governance (ESG) programs for clients – which include leading real estate investors, owners, and governments. In total, their 45+ professionals have delivered more than $200 million of utility cost reductions by implementing approximately 10,000 energy efficiency measures across 3,000+ assets. RE Tech has been working with Blackstone on portfolio company projects since 2014.
We believe an increased focus on and demand for energy efficiency and improved indoor air quality in the coming years should lead to new growth opportunities for Therma. Therma will also have the potential to help Blackstone portfolio companies meet their emissions reduction targets. Blackstone recently expanded its existing environmental sustainability efforts by setting a goal of 15% carbon emissions reduction across all new investments where it controls energy usage.
Commenting on the transaction, Bilal Khan, Senior Managing Director at Blackstone said: "We are strong believers in the continued growth of technology, healthcare and data center end-markets and look forward to partnering with the Therma and RE Tech teams on growing the business and solving the complex energy efficiency needs at mission-critical facilities across the US."
Jeff Sprau, CEO of Therma, said "Our entire leadership team is thrilled to have the opportunity to partner with Blackstone to continue growing the Therma platform. In collaboration with Blackstone and RE Tech, we will continue providing superior service, design, and installation solutions while growing our geographic presence and expanding our offerings."
Deb Cloutier, Founder & President of RE Tech, said: "We look forward to deepening our partnership with Blackstone as we drive progress toward its energy emissions reduction targets. Together with Therma, we'll be in a strong position to expand our services and deliver innovative, cost-effective, and impactful energy efficiency programs to new and existing clients."
David Foley, Global Head of Blackstone Energy Partners said: "Blackstone Energy Partners has been supporting the transition to cleaner, affordable energy through investments in critical energy infrastructure, renewable power generation, battery storage and the electric transmission grid. We also see opportunities to help companies become more efficient – consuming less energy and generating less carbon dioxide while not compromising productivity, safety and comfort. Therma and RE Tech are doing just that and can help Blackstone achieve its own recently announced goal of reducing emissions."
Completion of the transaction, which is expected to occur in the fourth quarter of 2020, is subject to regulatory approvals and customary closing conditions.
Guggenheim Securities acted as financial advisor to Blackstone Energy Partners, while Kirkland & Ellis acted as legal advisor. Jefferies Financial Group and Lincoln International are serving as financial advisors and McDermott Will & Emery LLP is serving as legal counsel to Therma.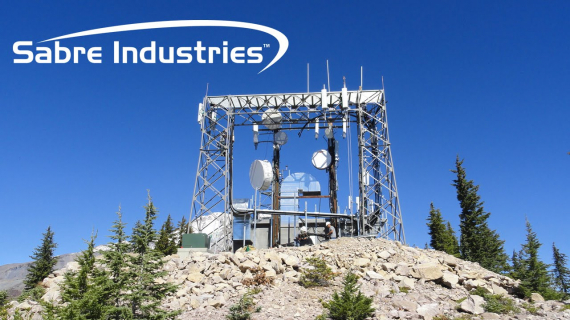 NEW YORK PRESS RELEASES
GlobalNY.biz Press Releases are the latest news from New York companies.
Official press releases of New York companies are regularly published on the resource. You can find out the latest news of enterprises in the corresponding section on the main page. Placing press releases is a traditional and effective way to promote your business. It allows organizations to announce themselves and their products and services to the widest possible audience. In this case, the informational occasion can be anything: attracting people to an event or conference, highlighting new products or personnel appointments. If you set a goal to draw attention to your information, then GlobalNY.biz will become your reliable assistant in this matter. Thanks to the portal, your press release will be seen by reviewers of leading Internet publications, clients and partners.
GlobalNY.biz allows representatives of companies and organizations in New York to independently post a press release when registering on the resource. The most important feature of GlobalNY.biz is that all publications of New York companies fall into the archives and will be available from the search for a long time. You just need to add the press release to the news feed.
GlobalNY.biz offers its customers a subscription service that allows companies to regularly publish press releases on favorable terms. In addition, the business portal makes it possible to more fully tell about the life of the company by adding photos and videos, personas and employee quotes. All information materials have active links and will lead potential customers to your resource.
Alena Potapova
---
Development Director