20 July 2020
3154
4 min.
4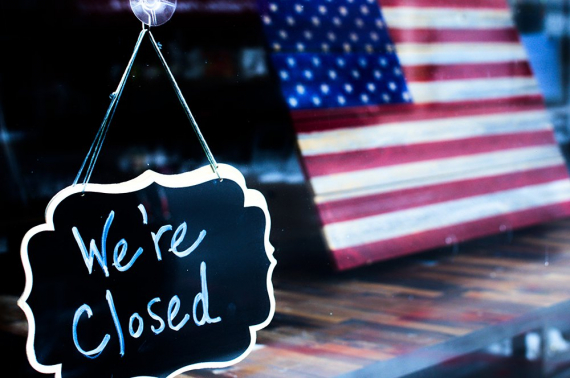 New York City Comptroller Scott M. Stringer released a new analysis of the U.S. Small Business Administration's $669 billion Paycheck Protection Program (PPP), established through the Coronavirus Aid, Relief, and Economic Security Act (CARES). It found that New York City lags far behind in its share of eligible businesses that received a PPP loan. Barely 12 percent of the more than 1.1 million employee-based and non-employer businesses in the city received a PPP loan compared to more sparsely populated and less economically impacted states such as North Dakota, South Dakota, Nebraska, and Iowa, where more than 20 percent of businesses received a loan. The findings also showed notable disparities between boroughs and industries receiving PPP loans, with non-profits getting minimal support through the program.
Comptroller Stringer's analysis also found that of the 120,863 loans distributed to New York City employers as of June 30, the Bronx fared the worst: with a meager 40 percent of Bronx employee-based businesses being PPP recipients compared to 53 percent in Brooklyn, 52 percent in Manhattan, 50 percent in Staten Island, and 48 percent in Queens.
"New York is contributing more to the federal government than nearly any other state, but Washington continues to return the favor at pennies on the dollar. In our time of need, Congress is failing to step up, " said New York City Comptroller Scott M. Stringer. "New York City is the economic engine of the nation and PPP loans should be a lifeline to our businesses that have been ravaged by the COVID-19 pandemic. But Washington has made it too hard for small businesses to access these PPP dollars, which means the small businesses that need help the most are getting shut out. Our analysis proves New York City's workers and entrepreneurs have been shortchanged — especially nonprofits and outer-borough businesses that were hardest hit. The federal government must to step up to the plate and help New Yorkers get back on their feet — enough is enough."
The Comptroller's analysis found the following:
The amount of New York City businesses that received a PPP loan lagged behind the rest of the nation
From the roughly 1,186,728 New York City employee-based and non-employer businesses receiving 145,936 loans, only approximately 12 percent received support from the Paycheck Protection Program.
This lags behind the average among the 50 states, where all but North Carolina had a higher share of PPP recipients.
Leading the way were less economically impacted states such as North Dakota (24 percent), South Dakota (24 percent), Nebraska (22 percent), Iowa (20 percent), Kansas (19 percent), Wyoming (18 percent), and Montana (17 percent).
Non-profits left out of the PPP program, particularly in the Bronx
Only 21 percent of non-profits received PPP loans in the Bronx, 30 percent in Staten Island, 33 percent in Queens, 34 percent in Brooklyn, and 36 percent in Manhattan.
Wide disparities between boroughs and between industries
Of the 240,355 employee-based businesses in New York City, approximately 53 percent in Brooklyn, 52 percent in Manhattan, 50 percent in Staten Island, and 48 percent in Queens received a PPP loan. A meager 40 percent of employee-based businesses in the Bronx were PPP recipients.
89 percent of hotels, 88 percent of manufacturing, 66 percent of consulting firms, 60 percent of newspaper, book, & directory publishers, and 59 percent of architecture, engineering and design small businesses received PPP loans.
By contrast, only 24 percent of civic, professional and advocacy organizations and grantmakers, 23 percent of nursing home and mental health facilities, 21 percent of social services, and 19 percent of finance small businesses were PPP recipients.
PPP loans spread across industries
The following is the distribution of the 120,863 loans to New York City employers, by industry:
Industry (Total PPP Loans)
Retail (14,946)
Restaurants & Bars (9,315)
Doctors' Offices & Outpatient Clinics (8,044)
Construction (7,044)
Wholesale (6,638)
Real Estate (5,383)
Personal Services (5,118)
Manufacturing (4,274)
Management Consulting Services (3,673)
Legal services (3,275)
Tech (2,970)
Architecture, Engineering & Design (2,942)
Arts, Entertainment, Sports & Related Industries (2,557)
Travel & Accommodations (2,026)
A range of businesses received loans including independent contractors and sole proprietorships
In total, there are approximately 239,725 PPP-eligible employers (e.g. those with fewer than 500 employees) and 946,373 non-employer businesses in New York City.
PPP loans were received by 120,863 employee-based business and 25,073 "non-employer" businesses.
Independent contractors, sole proprietorships, and self-employed individuals accounted for 23 percent of all PPP loans in the Bronx, compared to just 17 percent in Staten Island and 14 percent in Manhattan.
Source: https://comptroller.nyc.gov/newsroom/comptroller-stringer-analysis-new-york-city-businesses-getting-shortchanged-in-the-ppp-program/
Persons1 and Companies3 in the news
Press releases on the topic
NEW YORK PRESS RELEASES
GlobalNY.biz Press Releases are the latest news from New York companies.
Official press releases of New York companies are regularly published on the resource. You can find out the latest news of enterprises in the corresponding section on the main page. Placing press releases is a traditional and effective way to promote your business. It allows organizations to announce themselves and their products and services to the widest possible audience. In this case, the informational occasion can be anything: attracting people to an event or conference, highlighting new products or personnel appointments. If you set a goal to draw attention to your information, then GlobalNY.biz will become your reliable assistant in this matter. Thanks to the portal, your press release will be seen by reviewers of leading Internet publications, clients and partners.
GlobalNY.biz allows representatives of companies and organizations in New York to independently post a press release when registering on the resource. The most important feature of GlobalNY.biz is that all publications of New York companies fall into the archives and will be available from the search for a long time. You just need to add the press release to the news feed.
GlobalNY.biz offers its customers a subscription service that allows companies to regularly publish press releases on favorable terms. In addition, the business portal makes it possible to more fully tell about the life of the company by adding photos and videos, personas and employee quotes. All information materials have active links and will lead potential customers to your resource.
Alena Potapova
---
Development Director