5 April 2023
2659
3 min.
1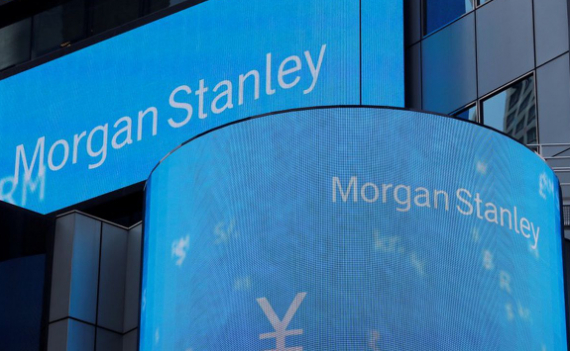 Morgan Stanley (NYSE: MS) today announced that its Portfolio Risk Platform has won Celent's Model Wealth Manager 2023 Award in the Data and Analytics category, honored for best practices of technology usage in different areas critical to success in wealth management.
Celent, a global research and advisory firm for the financial services industry, recognizes financial institutions as 'model wealth managers' for their outstanding technology initiatives. Celent's Model Wealth Manager Data and Analytics category recognizes the use of data in driving competitive advantage.
Morgan Stanley's Portfolio Risk Platform and the risk analytics integrated into their proprietary platform applications help its Financial Advisors leverage dynamic risk insights across thousands of risk factors. Built in partnership with BlackRock and powered by Aladdin, Financial Advisors are able to instantly analyze an entire book of business, including assets held away, which helps identify and mitigate risk in client portfolios.
"We are thrilled to be recognized once again by Celent for our innovative portfolio risk management platform," said Chris Scott-Hansen, Associate Director of Consulting Group and Head of Trading and Managed Solutions at Morgan Stanley Wealth Management. "Today's financial markets are changing rapidly and adverse events such as rising inflation, the war in Ukraine and ongoing market volatility have altered the investing landscape. This makes understanding portfolio downside risk even more crucial for those active in investing. Whether you are incorporating alternative investments or more traditional investments viewing risks through advanced data analysis and an enhanced lens can help our clients make smarter more informed investment decisions."
According to Julia Chung, Senior Analyst at Celent: "The Portfolio Risk Platform continues to make transformational breakthroughs in the investment practices of wealth management, with its first-of-a-kind risk management solution—delivering a suite of risk modeling capabilities that demonstrate risk factor exposure, volatility, and how markets could react in different economic scenarios. Since the last launch, the platform expanded their holistic portfolio allocation dashboard to further develop simulated market scenarios and identify new business opportunities using granular risk metrics and historical and forward-looking volatility estimations for better informed risk-managed investment strategies."
Since the launch of Morgan Stanley's Portfolio Risk Platform in 2018, the firm enacted unique technology integrations that now support Financial Advisors and their teams daily with respect to portfolio and risk advice decisions. It is particularly valued for its ability to provide Financial Advisors with hypothetical illustrations of the effect of market shocks and historical events within client portfolios. Morgan Stanley's Portfolio Risk Platform also received the American Financial Technology Award for Best Risk Management Initiative in 2022, the Aite Group Digital Innovation in Wealth Management Impact Innovation Award for Digital Client Engagement, the Celent Model Wealth Manager Award for Products and Platforms in 2021 and the Money Management Institute (MMI) and Barron's award for digital innovation in 2019.
For more information about Morgan Stanley Wealth Management's Portfolio Risk Platform, please visit: https://players.brightcove.net/644391012001/S1g5wv8HqW_default/index.html?videoId=6128686733001
Persons1 in the news

Director of Consulting Group and Head of Trading and Managed Solutions at Morgan Stanley Wealth Management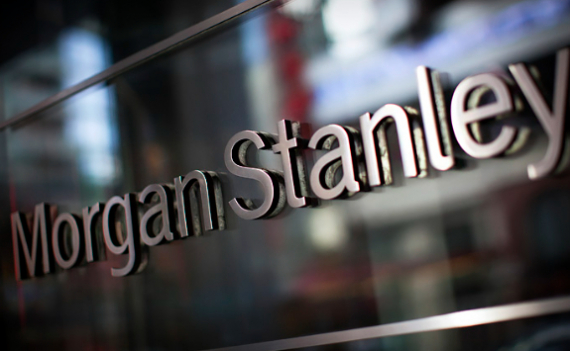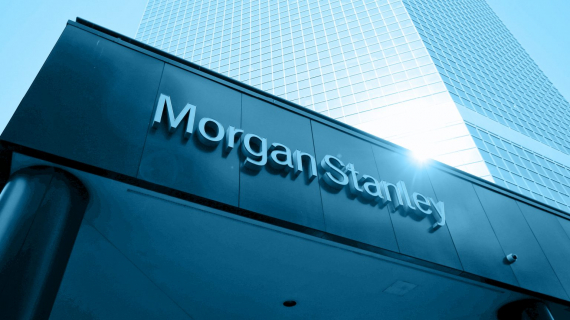 Press releases on the topic
NEW YORK PRESS RELEASES
GlobalNY.biz Press Releases are the latest news from New York companies.
Official press releases of New York companies are regularly published on the resource. You can find out the latest news of enterprises in the corresponding section on the main page. Placing press releases is a traditional and effective way to promote your business. It allows organizations to announce themselves and their products and services to the widest possible audience. In this case, the informational occasion can be anything: attracting people to an event or conference, highlighting new products or personnel appointments. If you set a goal to draw attention to your information, then GlobalNY.biz will become your reliable assistant in this matter. Thanks to the portal, your press release will be seen by reviewers of leading Internet publications, clients and partners.
GlobalNY.biz allows representatives of companies and organizations in New York to independently post a press release when registering on the resource. The most important feature of GlobalNY.biz is that all publications of New York companies fall into the archives and will be available from the search for a long time. You just need to add the press release to the news feed.
GlobalNY.biz offers its customers a subscription service that allows companies to regularly publish press releases on favorable terms. In addition, the business portal makes it possible to more fully tell about the life of the company by adding photos and videos, personas and employee quotes. All information materials have active links and will lead potential customers to your resource.
Alena Potapova
---
Development Director