21 February 2023
3756
3 min.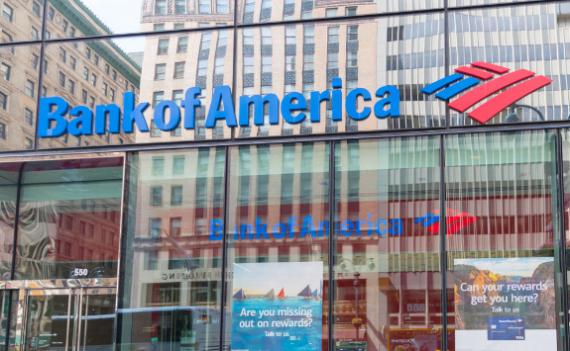 The Fogelman College of Business and Economics, in partnership with Bank of America, have launched the FCBE Career Fellows Program. This initiative is designed to engage, educate and effectively prepare Black/African American business students for professional success.
This partnership is a demonstration of Bank of America's and the University's commitment to driving opportunities for people and communities of color. The inaugural cohort of FCBE Careers Fellows include rising junior business students: Ashanti Crowder, Chanise Thompson, Isaiah Capps and Aaron Wallace.
Interim Dean | Fogelman College of Business & Economics, UofM ​ Front Row (L to R): Isaiah Capps, Chanise Thompson, Ashanti Crowder, Aaron Wallace. Photo provided by University of Memphis. Over a two-year period, the FCBE Career Fellows Program will provide professional development opportunities, job shadowing, resume and interview workshops, internships and career opportunities, and more.
In a recent study by the National Association of Colleges and Employers (NACE), the number of internships completed and a student's GPA are the major predictors of initial career outcomes.
Graduates with more internships and graduates with higher GPAs had higher odds of being employed relative to seeking employment six months after graduation.
Through this partnership with Bank of America, the University of Memphis hopes to develop an innovative and strong pipeline of Black/African American graduates. College graduation is significant to economic mobility, and the purpose of this program is to eliminate the graduation gap.
"Career opportunities are a critical pillar in addressing the racial equality gap in our country," said Trevia Chatman, president, Bank of America Memphis. "In partnership with UofM, the FCBE Career Fellows Program is designed to further equip Black/African American undergraduate business students with career development support and guidance to help ensure their success and position them for career advancement."
"College and career readiness are more vital now than ever," said Marja Martin-Carruth, director of the Avron B. Fogelman Center for Complete Professional Development (CPCD). "With a strategic approach, we will work closely with Bank of America and the FCBE Career Fellows to create customized professional development plans in hopes of bridging the gap between classroom knowledge and career readiness by providing resources necessary for student success in today's ever changing job market."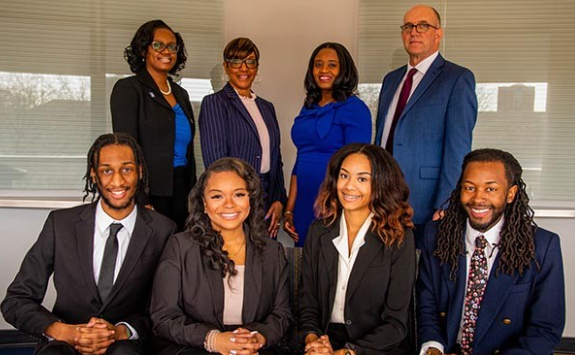 Back row (L to R): Marja Martin-Carruth, Director | Avron B. Fogelman Center for Professional Career Development; Bonita Terry-Malone, Senior Director | Corporate Foundation Relations, University of Memphis; Trevia Chatman, President | Bank of America, Memphis; Dr. Gregory W. Boller, Interim Dean | Fogelman College of Business & Economics, UofM ​ Front Row (L to R): Isaiah Capps, Chanise Thompson, Ashanti Crowder, Aaron Wallace. Photo provided by University of Memphis.
Press releases on the topic
NEW YORK PRESS RELEASES
GlobalNY.biz Press Releases are the latest news from New York companies.
Official press releases of New York companies are regularly published on the resource. You can find out the latest news of enterprises in the corresponding section on the main page. Placing press releases is a traditional and effective way to promote your business. It allows organizations to announce themselves and their products and services to the widest possible audience. In this case, the informational occasion can be anything: attracting people to an event or conference, highlighting new products or personnel appointments. If you set a goal to draw attention to your information, then GlobalNY.biz will become your reliable assistant in this matter. Thanks to the portal, your press release will be seen by reviewers of leading Internet publications, clients and partners.
GlobalNY.biz allows representatives of companies and organizations in New York to independently post a press release when registering on the resource. The most important feature of GlobalNY.biz is that all publications of New York companies fall into the archives and will be available from the search for a long time. You just need to add the press release to the news feed.
GlobalNY.biz offers its customers a subscription service that allows companies to regularly publish press releases on favorable terms. In addition, the business portal makes it possible to more fully tell about the life of the company by adding photos and videos, personas and employee quotes. All information materials have active links and will lead potential customers to your resource.
Alena Potapova
---
Development Director