13 April 2023
2117
3 min.
1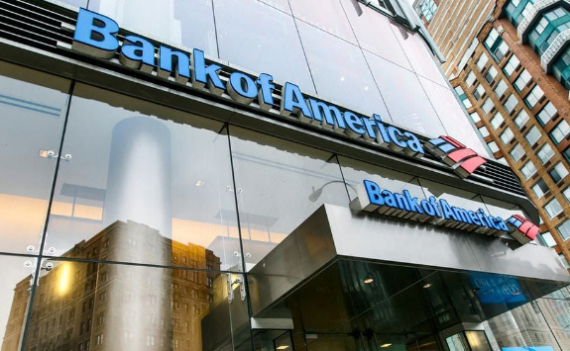 The U.S. Green Building Council (USGBC), developers of the LEED green building rating system, has announced the 2023 cohort of 13 cities selected to participate in its LEED for Cities Local Government Leadership Program. The program aims to help local governments set goals, collect data, and validate performance through LEED for Cities certification.
"The 13 cities selected for this year's LEED for Cities cohort are joining dozens of other communities across the U.S. that are setting and tracking goals towards better sustainability, resilience, and quality of life," said Peter Templeton, president and CEO, USGBC. "City and county governments understand the climate challenges their communities face and are using the LEED for Cities framework to ensure measurable progress is made in addressing them."
"Buildings and communities have the ability to regenerate and sustain the health and vitality of those who inhabit them," said Alex Liftman, Global Environmental Executive at Bank of America. "USGBC is at the forefront of driving the development of green buildings and spaces, and through our long-standing partnership we have seen the creation of more prosperous, resilient, and equitable communities. We are looking forward to seeing these 13 cities' hard-work and action result in LEED for Cities certification."
The 2023 cohort joins 77 local governments that have participated in the program since its inception. The program attracts diverse participants – from local governments using the framework to engage stakeholders and initiate plans to those seeking recognition for their accomplishments against established goals. Cities participating in this round have expressed their intent to use LEED for Cities certification results to attract federal grant dollars for initiatives supporting community resilience and advancing social equity in line with the White House Justice40 initiative.
This leadership cohort brings together diverse local governments from around the U.S. to pursue LEED for Cities certification. The program provides peer-to-peer networking opportunities, technical assistance and access to educational resources, and covers fees for USGBC membership, registration and certification reviews for participating governments.
The 2023 cohort of cities represents a population of nearly 3.5 million Americans. The cities are:
Colorado Springs, CO
Des Moines, IA
Grand Junction, CO
Lantana, FL
Largo, FL
Lawrence, KS
Lexington, KY
North Miami, FL
Palm Coast, FL
Plano, TX
San Diego, CA
Scottsdale, AZ
South Bend, IN
As of today, more than 125 local governments have achieved LEED for Cities certification and nearly 200 are in the LEED process. The LEED for Cities system provides a road map to help jurisdictions evaluate and track progress on economic, environmental and social conditions. Certification helps local governments achieve meaningful results such as attracting new economic activity, reaching global climate goals, improving air and water quality, and enhancing quality of life for all.
In 2022, Bank of America and USGBC established the program's Equity Fellow position, a one-year grant funded role for a person from an underrepresented community interested in working at the intersection of social equity, sustainability and the built environment.
Bank of America has been a partner of USGBC and a member since 1997. Since 2011 it has provided over $4.1 million in total grant funding to the non-profit. It also has integrated sustainability into its building design standards since 2005 and used those standards to deliver workspaces that are LEED certified across its global footprint. The company has nearly 18 million square feet of certified green building space (25% of its corporate real estate) and has a goal to achieve certification for 40% of its space by 2030.
Persons1 in the news

Global Environmental Executive Bank of America
Press releases on the topic
NEW YORK PRESS RELEASES
GlobalNY.biz Press Releases are the latest news from New York companies.
Official press releases of New York companies are regularly published on the resource. You can find out the latest news of enterprises in the corresponding section on the main page. Placing press releases is a traditional and effective way to promote your business. It allows organizations to announce themselves and their products and services to the widest possible audience. In this case, the informational occasion can be anything: attracting people to an event or conference, highlighting new products or personnel appointments. If you set a goal to draw attention to your information, then GlobalNY.biz will become your reliable assistant in this matter. Thanks to the portal, your press release will be seen by reviewers of leading Internet publications, clients and partners.
GlobalNY.biz allows representatives of companies and organizations in New York to independently post a press release when registering on the resource. The most important feature of GlobalNY.biz is that all publications of New York companies fall into the archives and will be available from the search for a long time. You just need to add the press release to the news feed.
GlobalNY.biz offers its customers a subscription service that allows companies to regularly publish press releases on favorable terms. In addition, the business portal makes it possible to more fully tell about the life of the company by adding photos and videos, personas and employee quotes. All information materials have active links and will lead potential customers to your resource.
Alena Potapova
---
Development Director