18 November 2021
1657
2 min.
2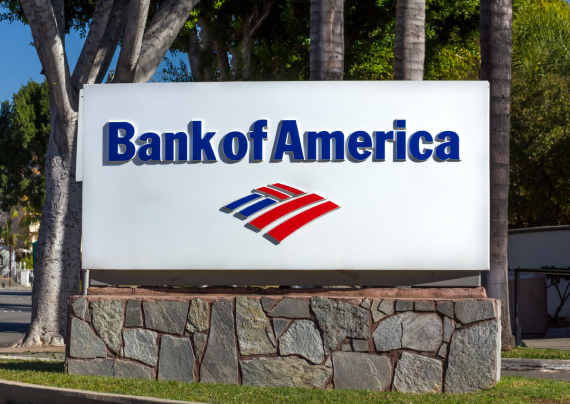 Bank of America announced it has established an ESG-themed Issuance Framework (the "Framework") to further enhance its issuances of green, social, and sustainability bonds and other ESG securities by Bank of America Corporation or any of its subsidiaries. The Framework builds upon last year's $2 billion Equality Progress Sustainability Bond issuance designed to advance racial equality, economic opportunity and environmental sustainability. The Framework aligns to Bank of America's environmental, social and governance ("ESG") leadership and the company's sustainable finance strategy, which aims to advance the United Nations Sustainable Development Goals.
Bank of America designed the Framework to align to the Green Bond Principles (2021), the Social Bond Principles (2021), and the Sustainability Bond Guidelines (2021) (collectively the "Principles") as administered by the International Capital Market Association acting as Secretariat. The Framework also outlines Bank of America's approach to social or sustainability issuances with the 'Equality Progress' label. This label indicates an objective to advance equality and economic opportunity by focusing on financing and investments that provide people of color or women with expanded access to essential services, including affordable housing, or business capital.
"Our focus on sustainable finance is one of the ways we drive responsible growth. By addressing these critically important issues through ESG-themed issuances and products, we are offering a way for investors and clients to be a part of our contribution towards environmental and social sustainability. We believe in the power of market-based solutions," said Karen Fang, Global Head of Sustainable Finance at Bank of America.
This work highlights the company's commitment to advancing environmental transition and social inclusive development as part of its sustainable finance goal of $1.5 trillion by 2030 and its long standing ESG efforts. Since 2013, Bank of America has issued $9.85 billion across eight ESG-themed debt securities—five "Green" Bonds, two "Social" Bonds and one "Sustainability" Bond.
S&P Global Ratings ("S&P") provided a Second Party Opinion ("SPO") on the alignment of Bank of America's Framework to the Principles.
For more information on the Framework or S&P's SPO, please visit our Investor Relations website.
NEW YORK PRESS RELEASES
GlobalNY.biz Press Releases are the latest news from New York companies.
Official press releases of New York companies are regularly published on the resource. You can find out the latest news of enterprises in the corresponding section on the main page. Placing press releases is a traditional and effective way to promote your business. It allows organizations to announce themselves and their products and services to the widest possible audience. In this case, the informational occasion can be anything: attracting people to an event or conference, highlighting new products or personnel appointments. If you set a goal to draw attention to your information, then GlobalNY.biz will become your reliable assistant in this matter. Thanks to the portal, your press release will be seen by reviewers of leading Internet publications, clients and partners.
GlobalNY.biz allows representatives of companies and organizations in New York to independently post a press release when registering on the resource. The most important feature of GlobalNY.biz is that all publications of New York companies fall into the archives and will be available from the search for a long time. You just need to add the press release to the news feed.
GlobalNY.biz offers its customers a subscription service that allows companies to regularly publish press releases on favorable terms. In addition, the business portal makes it possible to more fully tell about the life of the company by adding photos and videos, personas and employee quotes. All information materials have active links and will lead potential customers to your resource.
Alena Potapova
---
Development Director