Cancer and Cancer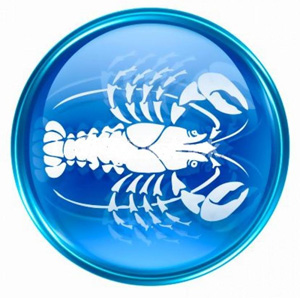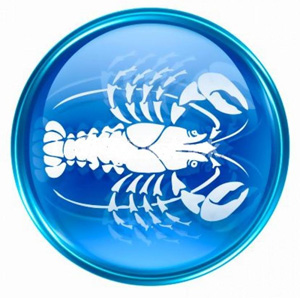 Zodiac Compatibility
| | | | | | |
| --- | --- | --- | --- | --- | --- |
| Compatibility | Business | Love | Marriage | Sex | Friendship |
| 84% | | | | | |
Compatibility description
Cancer Cancer Compatibility
Two Cancers can have a lot in common, but the same magnet poles always repel. A woman and a man born under this zodiac sign cannot come to terms with the negative traits of each other. The success of the relationship in this case will depend on each of the partners.
Cancer and Cancer
Cancers are delicate and gentle natures who dream and fantasize for a long time. Their sensitivity leads to frequent mood swings. Very often, a Cancer man and a Cancer woman show uncertainty, each step is constantly weighed, if there is a threat, then the person completely closes.
The compatibility of a Cancer man and a Cancer woman is considered average. Most of all in life, representatives of two signs value a sense of stability and security. They should see this quality in all areas. Those who were born under this zodiac sign can work in the same place for decades, be friends with the same people. When it comes to creating a marriage, then it must be concluded for life.
If both Cancers are reunited, then harmony and idyll will reign in the pair, and complete trust will appear on the part of both partners.
Representatives of this sign like to take care of each other and loved ones.
At the same time, one of the chosen ones can easily offend a partner's careless word. Then one of the Cancers closes in on itself, and the second has to wait until he decides to make contact. If the resentment is present in a man and a woman at the same time, then it is very difficult to make peace. Each of the chosen ones does not intend to concede.
Cancer man and Cancer woman
Business Compatibility
The compatibility of a Cancer woman and a Cancer man in business is not high. It is quite difficult for them after taking up a new position or in the process of preparing for the next project. Colleagues who are under the auspices of the water element understand the problems for a long time, they are difficult to navigate even in their own duties. In this regard, it is necessary to include in the team one more person from the outside, so that he is more agile.
A woman and a man born under the sign of Cancer can find themselves in trade and education. Being together, they practically do not interact, but independently try to achieve their goal.
If a Cancer man has taken a high position, then he can be tough. He is unlikely to be able to establish a relationship with a Cancer woman who will act as his ward. The lady constantly needs tips and additional explanations. Her boss won't like it.
When a woman is in the leadership position, she immediately tries to establish a friendly atmosphere in the team. However, the Cancer man does not agree to various persuasions. The lady perceives the closeness of the subordinate as a personal insult.
Love compatibility
The compatibility of a Cancer man and a Cancer woman in love at the initial stage of a relationship can be quite high. Representatives of this sign have excellent intuition, they may not even voice their desires, since the partner already knows about them. In the relationship of the Cancer + Cancer couple, there is directness and romance, no big words should be expected, but you can count on tender confessions.
Cancers are very sentimental and find it very difficult to hide their weaknesses. Initially, the girl appreciates the sincerity of the second half, but over time, the behavior of the chosen one seems to her too soft. Such ladies prefer strong men to be with them.
At the beginning of a relationship, it is necessary to gain the trust of Cancer, and then it is important to please his relatives. Representatives of this zodiac sign are dependent on the opinions of relatives and friends. They can give advice, including on love matters.
A Cancer woman and a Cancer man often take offense at each other, this is their main problem. A scandal can flare up even for an insignificant reason. After a quarrel, the chosen ones will be silent for the whole day, trying in this way to punish the other half.
Reliability and stability are important in love for Cancers. The relationship will immediately be terminated if someone feels the partner's frivolity. A woman and a man will also not tolerate betrayal.
Marriage compatibility
The compatibility of a Cancer woman and a Cancer man in marriage is quite high. Representatives of this sign have the same family values. Before going to the registry office, the chosen ones carefully weigh their decision.
Cancers like to deal with everyday issues. The more household chores there are, the better spouses feel. Usually, a husband and wife choose housing in the private sector, where there is a vegetable garden and a spacious yard.
Children in such a family are planned in advance. Cancer man and Cancer woman become strict parents. It is important for them that the heirs are educated and smart, they do not need anything. It is difficult for a Cancer man to succeed in his career, but for the sake of the well-being of his family, he is ready to work in several jobs.
In marriage, the couple manages to get rid of rancor, conflict. Astrologers advise people born under this zodiac sign to become more cold-blooded. In the event of a quarrel, you can disperse to your rooms or not rush home if someone ruined your mood in the office. At certain times, you need to forget about your own pride.
Cancer Cancer Compatibility
Sex compatibility
The compatibility in sex of a Cancer man and a Cancer woman is considered average. The intimate relationships of this couple are often inexpressive and monotonous, but they completely suit the partners. Representatives of this Sign in the bedroom show little initiative and are slow, but they are able to boast of romance and tenderness.
In sex, the chosen ones expect the same from each other: it is important that the partner is confident. When lovers relax, they have fun.
The Cancer man often thinks about whether he is comfortable in bed with his chosen one. A girl can sometimes feel a feeling of dissatisfaction, but thoughts of cheating are not even allowed.
Cancers do not complain about a lack of emotions, but they will only be able to achieve full pleasure in bed with other signs of the zodiac. If a couple wants to improve their sex life, then it is necessary to step over themselves.
Friendship compatibility
The compatibility of a Cancer man and a Cancer woman in friendship is quite high. A representative of the stronger sex will always support a friend and give advice. A man will never try to translate friendships into intimate ones. In the event of a conflict, he always tries to smooth out the corners.
Basically, friendship arises from the weakness of one of the Cancers. Noticing an offended or upset lady, a man will always feel sorry for her. After the first communication, friends are unlikely to want to part.
Cancers hate risk, so they choose appropriate leisure activities. The only exceptions are gambling or extreme recreation. Mostly in friendships, calmness and silence prevail. They are unlikely to prefer to spend time in noisy companies. Often, a Cancer woman and a Cancer man fry kebabs in nature or walk in the park.
It is important for tandem representatives not to rush each other, not to make attempts to influence the decision already made. Often this behavior ends in conflict.
Personal horoscope
Sometimes you want to know what the coming day is preparing. Understand who is waiting for our support, and in what area we need help. Fortunately, our readers have such an opportunity. Julie Poe, a numerologist with extensive knowledge, prepares a forecast and generously shares his observations and warnings.

Julie Poe
---
Leading numerologist, best-selling author