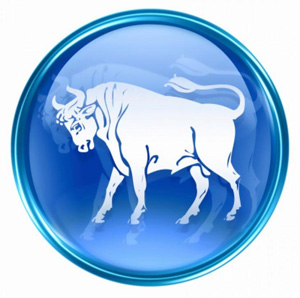 General characteristics of the sign of Taurus
The main features of the representatives of the sign of Taurus are: serenity, endurance, and some passivity. They calmly endure the blows inflicted by fate, but do not retreat from the intended path. No one can dissuade them from what they have in mind. Regularity and calmness when moving through life-this is how Taurus sees their existence, trying to avoid disasters and conflicts.
Taurus blindly appreciate everything they have, because even in relation to close people they show a possessive instinct. People of this sign will be the best friends, but over time they will want to become one of a kind. Taurus is not very talkative, only communicating with the closest friends, they can open up, and frivolous comments and jokes to others from them in General will almost never be able to hear.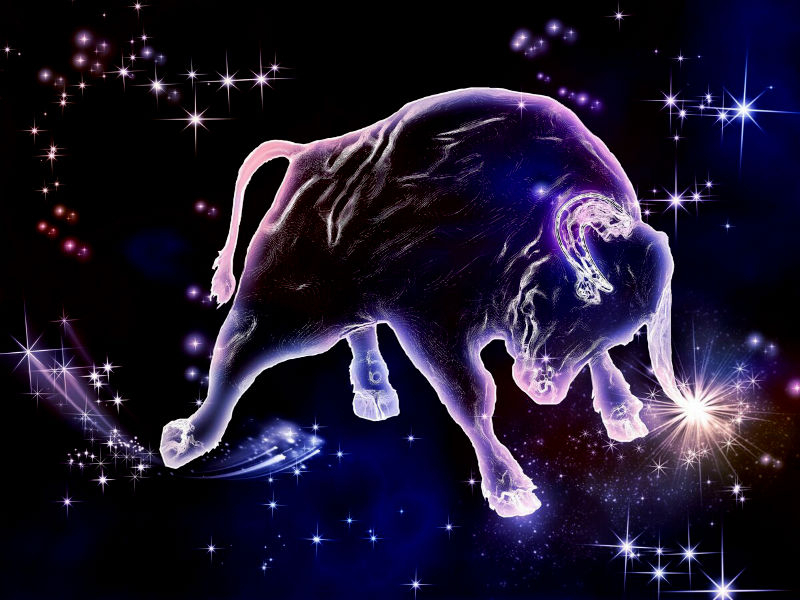 Sign of Taurus
No one will ever argue with Taurus, they will tirelessly insist on their own, trying to ignore the weighty arguments of their interlocutor. If a miracle happens and Taurus wins, he still won't change his mind.
Taurus under any circumstances remain calm, and if there are attacks of rage-you will not envy others, because in anger this sign is really terrible. When it is not possible to maintain self-control, their discontent does not tolerate any borders, falling, even on those who are close.
Taurus are indefatigable workers. They will always choose work, instead of rest, they will prefer honest work to clever deception, a large – scale event – a family circle, Hobbies – love, and empty unnecessary conversations-silence. It is worth noting that Taurus is tied to his home, which is usually located outside the city and is surrounded by a well-groomed, cozy and modest garden.
In Taurus women, they are surprisingly combined-the one without which it is impossible to live, and the one with which it is impossible to live…
Taurus has an independent and noble character. Being endowed with power, they are in no hurry to use it, waiting for the most suitable opportunity, but most often they miss it. The keys to a successful life for Taurus, surprisingly, will be hard work and constancy, and not relying on luck and a momentary impulse.
Taurus is usually slow in their actions and decisions. It would be nice if they can find time and opportunity for reflection alone – people born under this sign, as if they are not affected by other people at all, but occasionally take other people for their thoughts.
Taurus is kind by nature, but when it is shown, they face awkwardness, and they are also too persistent. In addition, they sometimes too stubbornly begin to impose their position on others, recommend following their example exclusively, and do not avoid other ways of influencing people. Taurus despises lies, but there are times when they use it without flinching, because people who listen to them do not doubt at all that they are right.
Taurus tries to earn the admiration and respect of others in all ways, so they pay great attention to the wardrobe, they want to look more prestigious, although in fact they do not always correspond to the chosen role.
Taurus is so loyal that even when they cross the road, they don't look to the left
In their affections and goals, Taurus is always constant. They may delay doing what they wanted to do, but they will never forget their plans. True friends in Taurus usually appear at a young age, when they are most flexible, and friendship with them lasts for the rest of their lives.
Taurus is often cruel and vindictive, but they will never forgive betrayal and deception, painfully and for a long time experiencing the offense.
Taurus women have a strong spirit, but are usually soft on the outside. They are characterized by gentle persistence, not stubborn aggressiveness. They will never prove their superiority to the naked eye. They are always sure that the time will come when everyone will understand this, so they wait patiently-sometimes even all their lives.
Taurus men combine in some unusual way reasonableness and calmness with sentimentality and romance. They have a tendency to dominate the family, and in the labor field, when they are completely subordinate to their leadership, they will avoid the requests of the second half with the stubbornness characteristic of their sign.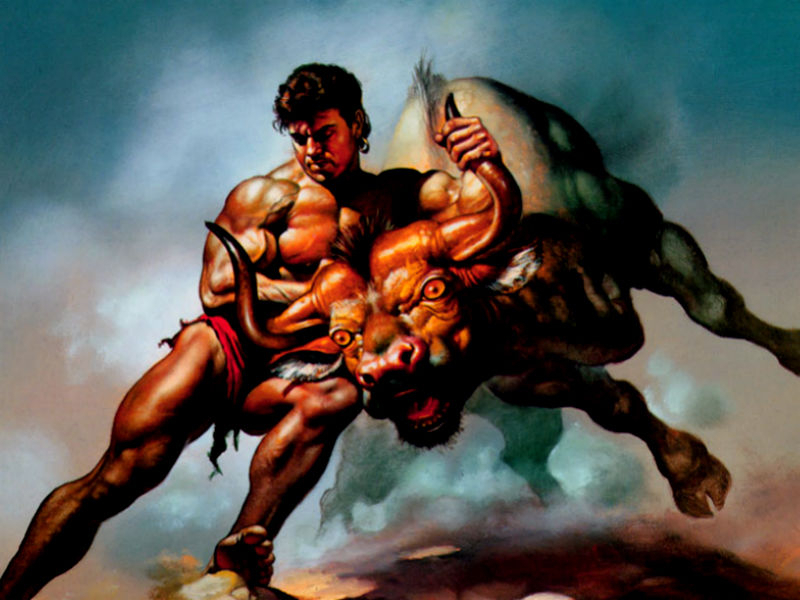 Taurus Man
Element of the sign of Taurus
Taurus belongs to the earth element, which owes its solidity and stability. Taurus, more than other signs, needs confidence in the rear and a clear understanding of aspirations and goals.
All signs of the Earth (Virgo, Capricorn, Taurus) are very practical, and if we talk separately about Taurus, in his case, material values significantly exceed spiritual ones. Comfort in the soul of Taurus largely depends on the comfort and cozy environment in his home or workplace. Taurus does not amuse themselves with empty dreams, but tries to build a house with a pronounced calmness on strong land that will shelter all close people.
Taurus, like intelligent farmers, do not rush to harvest, immediately sow something, but wait for the moment when, finally, the fruits that have spent a lot of effort will ripen. In addition, they will patiently follow their goal, as if adding fertilizer to the soil that has received important seeds, sometimes even vital for this sign.
Career in the life of Taurus and the profession of this sign
Taurus – great and simply irreplaceable workers who are not afraid of any monotonous activity, or the severity of work. They are perfectly calm, staying in the midst of conflicts and bustle.
Taurus is naturally endowed with mathematical abilities. They always work accurately and as accurately as possible, so they will have a career in accounting and banking. They are professional auditors and clerks.
Taurus is also attracted to gardening, floriculture and agriculture. If even the representative of the sign for some reason will not work on the farm, it will be able to get good money from it, as no one else, because he values real estate, land and can easily understand the difficult issues of taxation and inheritance.
Taurus will take your advice and then go do the opposite of what you said
In addition to the above, this sign has an outstanding intuition that will be useful in the business sphere, and therefore can become both a competent Manager and an intelligent subordinate. The only weakness of the subordinate Taurus is the inability to make quick decisions, even if the situation requires it. Nor can they evaluate other people's advice without spending a lot of time on it.
Taurus, who are gifted creatively by nature, find themselves in art, music and poetry, but most often pursue traditions and avoid new ways to Express themselves, so real fame usually bypasses them. It is worth noting that they are not too interested in it- people born under this sign need an exceptionally stable income.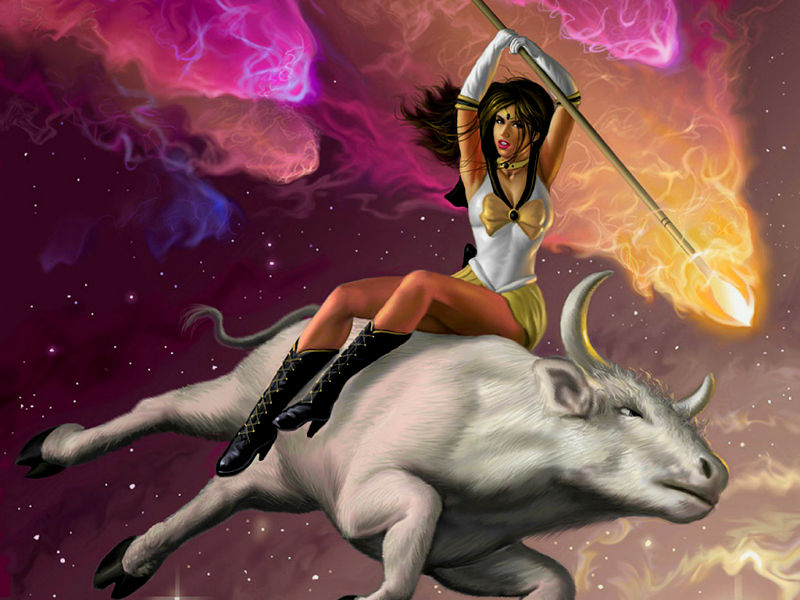 Taurus woman
Love, sex, marriage and compatibility
The Taurus approach to marriage and family extremely seriously. They usually choose a life partner slowly, and if they marry early, it is often unsuccessful and can have a bad impact on the subsequent life of this sign. A heart wound inflicted by a loved one takes a long time to heal, especially if the reason for the collapse of the Union was treason.
If the Taurus partner will allow a little harmless flirtation, it will be perceived calmly (however they decide, it's an easy flirt or not), but if we see the fact of treason, then they'll just blow your head. It is probably for this reason that they are in no hurry to fall in love, studying the nature and characteristics of a potential partner for a long time.
From his second half, the Bulls expect the consistency, thoroughness, and willingness to live what will happen tomorrow. They do not have the ability to evaluate diversity and variability, but they will thank him for the fact that he can not lose his head and be content with little.
Sexy, funny and down-to-earth Taurus is perfect for those looking for a balanced and real partner
Taurus can easily and seriously become interested in Gemini and Pisces and even achieve reciprocity, as a sense of confidence in the day of tomorrow and stability gives them peace.
The relationship between two Taurus is good for work, but not for love, and if we talk about the Union of Taurus with Capricorn,then they will not be able to avoid a bright romance. Reliable and strong relationships will be with economic and domestic cancer, and with Aries calm and at the same time pleasant.
Taurus should avoid Scorpios and lions, as there is a risk of becoming a victim of their selfish nature.
Taurus rarely has Affairs, and several at once-never at all. In a love relationship, Taurus follows traditions, because many marry as virgins, and then remain perfectly faithful.
Even after the pain caused to him, Taurus will still be madly loyal
Sex with a Taurus is more tender than passionate. They will never experiment on the love bed. Men of the sign spend a lot of effort, pleasing the desires of their partner, always dominate, and if she begins to show excessive activity, they are afraid. Taurus women, as a matter of course, accept caresses from their partner, but they will never allow them to do something that will be too unpleasant for them.
Taurus is confident in himself and his sexual abilities, has excellent intuition, so you can't hide the pretense from him.
It is easy to persuade a Taurus who is in a state of love, but it is unlikely that it will be possible to make him admit that the partner's innovation brought incomparable pleasure. In General, loyalty to the traditions of Taurus is manifested in the erotic plan as much as in other areas.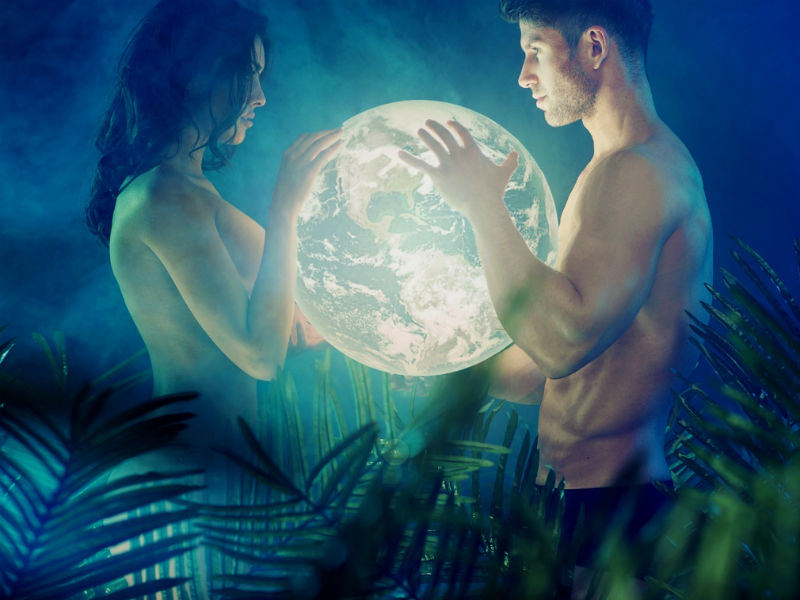 Love in the life of the sign of Taurus
Health Of Taurus
Taurus, as a rule, are hardy and strong personalities. Long walks in the fresh air are enough for them to maintain their health.
Taurus people living in the city often suffer from diseases of the nose, throat and bronchopulmonary system. Chronic exacerbations of diseases are rare, but mostly severe and do not go away for a long time. Taurus fully rely on the competent approach of doctors and do not interfere with treatment. Having such qualities as organization and judgment, they can resort to homeopathic remedies.
Taurus always seems calm and steady, even when he wants to punch you in the face
Taurus usually does not have problems with the gastrointestinal tract, but they suffer from excess weight, are fond of delicious food, and prefer comfort in everything. They will not resort to diets or increased physical activity.
The spine, back, ankles, and legs are also affected. Diseases of the reproductive system are not excluded, which Taurus never starts, so they do not have chronic manifestations.
Culinary preferences of Taurus
Taurus love to eat delicious food and until old age do not stop being fond of sweets. In addition, their body tries to save energy, and when they reach middle age, representatives of the sign get fatter. Taurus looks awkward, but in fact they are physically strong.
For people of The Taurus sign, it is advisable to moderate the consumption of fatty and flour products. It is good that they love fruits and vegetables, so they will not be afraid of beriberi.
The body of Taurus works stably. Just one visit to a dietitian will help maintain the required diet for a long time, even for several years. In addition, they do not get tired of the monotonous menu, so such restrictions do not cause much inconvenience.
Child Taurus
Little Taurus can bring parents not only incomparable joy, but also a real curse. This depends on the caregivers, and to be more precise, on their chosen behavior.
Excessive pressure exerted on the little Taurus, orders given to him that are never discussed, as well as the requirement to strictly follow these orders – the best way to permanently destroy the harmony in the relationship. At the very beginning of life, people of this sign are most suitable for gentle, soft behavior and calm persuasion. Common sense and logic impress them more than harsh disciplinary measures.
It is difficult to argue with Taurus, because they can do it for hours without getting tired and without ceasing
Taurus is always open and friendly when communicating. It's easy for them to make friends among their peers. They have no problems and embarrassment come into contact with older people. However, they expect a lot, and therefore by the age of ten they have time to experience several significant disappointments. Taurus is usually reasonable, so it does not get angry at the whole world completely, but just becomes a little more cautious.
Girls of this sign are willing to help their parents around the house, but only on their own initiative. They avoid any actions that they take for simple tactlessness, intrusion into other people's lives or obsession. Over time, this property does not disappear completely, but only becomes less pronounced.
Usually representatives of the sign of Taurus study well, as they are neat, diligent and hardworking. Monotonous tasks do not bore them, and repetition is the most reasonable method available for them to achieve their goal.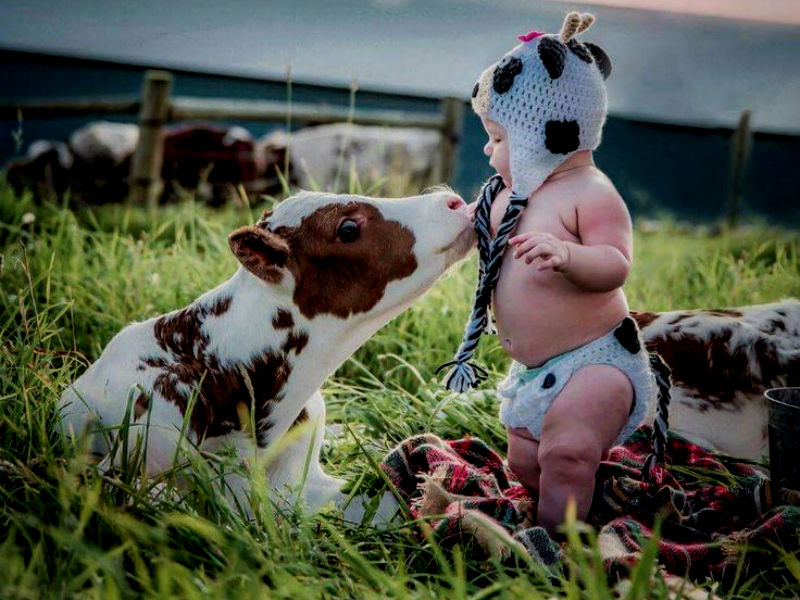 Taurus child
Many Taurus people are born with a musical ear and a pleasant timbre of voice. Among the representatives of the sign, you can often meet talented artists. In addition, Taurus is a great assistant to grandparents and a caring educator for younger sisters and brothers.
Individuals born under the sign of Taurus
Gigi Hadid, Megan Fox, Channing Tatum, Dwayne Johnson, Amber Heard, Jessica Alba, Robert Pattinson, Cate Blanchett, Penelope Cruz, Jamie Dornan, George Clooney, Kirsten Dunst, Michelle Pfeiffer, Renee Zellweger, Fyodor Bondarchuk, Uma Thurman, Natalia Oreiro, David Beckham, Behati Prinsloo
Alena Potapova
---
Development Director