2 June 2021
1831
3 min.
9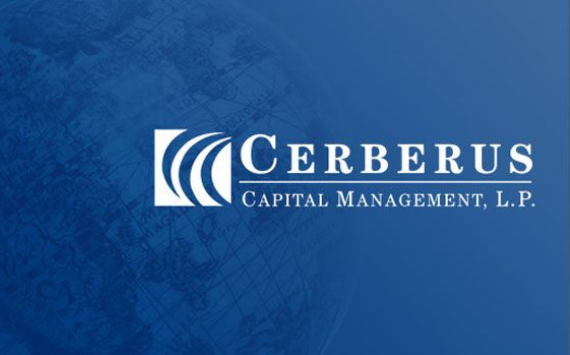 Cerberus Capital Management, L.P. ("Cerberus"), a global leader in alternative investing, June 01 announced that one of its affiliates has acquired a majority stake in Red River Technology ("Red River" or the "Company") from a group including the Company's founding shareholders and Acacia Partners.
Red River is a leading provider of technology solutions and managed services with mission-critical expertise in security, networking, data center, collaboration, mobility and cloud applications. For more than 25 years, the Company has been a trusted partner to federal government agencies, state and local government and education ("SLED") customers, and commercial businesses. In partnership with Cerberus, Red River will be able to build on its market-leading platform through continued investments in its capabilities and strategic acquisitions.
Certain Red River shareholders will retain a minority equity stake in the business, and Co-Founder Rick Bolduc will continue to serve as a member of the Board of Directors. Alan Dumas, Red River's Chief Executive Officer, will continue to lead the Company and its operations, alongside the existing management team, and will join the Board.
"The support of a world-class partner like Cerberus is a reflection of Red River's industry leadership and an endorsement for our potential," said Alan Dumas, Chief Executive Officer of Red River. "Together with Cerberus, we will be able to invest in expanding our capabilities, further drive operational excellence, and pursue strategic acquisitions to better serve our customers. We are confident that this partnership will launch an exciting next chapter of growth for Red River and our team members."
Michael Sanford, Senior Managing Director at Cerberus, commented: "Digital transformation and modernization are critical to the success of government agencies and businesses. Red River is a trusted partner that is well-positioned to meet the growing demand for integrated technology solutions and services. We look forward to working alongside Red River's talented team to further scale its market-leading platform through strategic initiatives and investments."
Patrick Moriarty, Managing Director at Cerberus, added, "Beyond its commitment to customers, we have been extremely impressed with Red River's dedication to its communities. We are excited to support their efforts as they continue to make a positive and lasting impact on students, veterans, and communities in need."
Kirkland & Ellis served as legal advisor and Wells Fargo Securities, LLC served as exclusive financial advisor to Cerberus. Holland & Knight LLP served as legal advisor and Guggenheim Securities, LLC served as financial advisor to Red River.
Media Contacts
Cerberus
Brooke Jaye / Akash Lodh
+1-914-715-3247 / +1-202-758-4263
Cerberus-SVC@sardverb.com
Red River
Ed Levens
+1-703-880-9742
ed.levens@redriver.com
Persons3 and Companies6 in the news
NEW YORK PRESS RELEASES
GlobalNY.biz Press Releases are the latest news from New York companies.
Official press releases of New York companies are regularly published on the resource. You can find out the latest news of enterprises in the corresponding section on the main page. Placing press releases is a traditional and effective way to promote your business. It allows organizations to announce themselves and their products and services to the widest possible audience. In this case, the informational occasion can be anything: attracting people to an event or conference, highlighting new products or personnel appointments. If you set a goal to draw attention to your information, then GlobalNY.biz will become your reliable assistant in this matter. Thanks to the portal, your press release will be seen by reviewers of leading Internet publications, clients and partners.
GlobalNY.biz allows representatives of companies and organizations in New York to independently post a press release when registering on the resource. The most important feature of GlobalNY.biz is that all publications of New York companies fall into the archives and will be available from the search for a long time. You just need to add the press release to the news feed.
GlobalNY.biz offers its customers a subscription service that allows companies to regularly publish press releases on favorable terms. In addition, the business portal makes it possible to more fully tell about the life of the company by adding photos and videos, personas and employee quotes. All information materials have active links and will lead potential customers to your resource.
Alena Potapova
---
Development Director