22 February 2021
1850
2 min.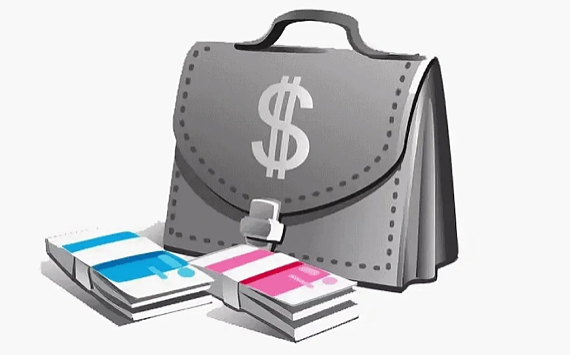 Go Store It, a premier self-storage operator in the U.S., today announced that its joint venture with an affiliate of Cerberus Capital Management, L.P. ("Cerberus") has closed on twelve storage assets totaling 6,000 units and over 850,000 rentable square feet.
In July 2020, Go Store It and Cerberus established a joint venture focused on building a diversified portfolio of premier self-storage facilities across the United States. To date, the joint venture has acquired assets in Florida, Virginia, North Carolina, South Carolina, and Texas and will continue to add Class A self-storage assets in key markets across the United States.
Go Store It is an industry-leader in the U.S. self-storage market, and since its inception in 2013, has acquired or developed over 3.3 million square feet of space. Cerberus has a long track record investing across real estate asset classes, property types, and geographies, and has deployed approximately $29 billion of equity in more than 575 transactions around the world.
"This joint venture is a unique opportunity to combine our market knowledge with Cerberus' global expertise to develop a best-in-class, national portfolio of assets," said Ryan Hanks, Founder and CEO of Go Store It. "Our recent acquisitions give us immediate scale in several of our target markets and we are excited to continue to expand our presence in both existing and new markets."
Tom Wagner, Head of North American Real Estate at Cerberus, commented, "We see strong trends in the self-storage space and look forward to continuing our partnership with Go Store It to build a premier portfolio of self-storage properties across the United States."
About Go Store It
Based in Charlotte, NC, Go Store It is a real estate investment company focused on the development, acquisition, and management of self-storage assets throughout the United States. Currently, Go Store It owns over 3.3m square feet of self-storage, comprising over 30,000 units. Go Store It is an affiliate of Madison Capital Group, LLC which has offices in Charlotte, Charleston, and Nashville.
Contacts
Go Store It
investors@madisoncapgroup.com
Cerberus
Torrey Leroy
media@cerberus.com
NEW YORK PRESS RELEASES
GlobalNY.biz Press Releases are the latest news from New York companies.
Official press releases of New York companies are regularly published on the resource. You can find out the latest news of enterprises in the corresponding section on the main page. Placing press releases is a traditional and effective way to promote your business. It allows organizations to announce themselves and their products and services to the widest possible audience. In this case, the informational occasion can be anything: attracting people to an event or conference, highlighting new products or personnel appointments. If you set a goal to draw attention to your information, then GlobalNY.biz will become your reliable assistant in this matter. Thanks to the portal, your press release will be seen by reviewers of leading Internet publications, clients and partners.
GlobalNY.biz allows representatives of companies and organizations in New York to independently post a press release when registering on the resource. The most important feature of GlobalNY.biz is that all publications of New York companies fall into the archives and will be available from the search for a long time. You just need to add the press release to the news feed.
GlobalNY.biz offers its customers a subscription service that allows companies to regularly publish press releases on favorable terms. In addition, the business portal makes it possible to more fully tell about the life of the company by adding photos and videos, personas and employee quotes. All information materials have active links and will lead potential customers to your resource.
Alena Potapova
---
Development Director