22 April 2020
1247
2 min.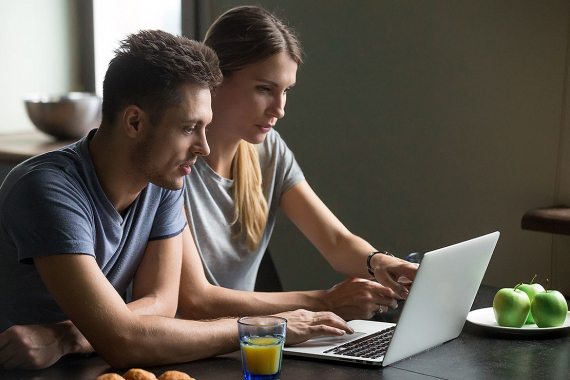 For 175 years, our commitment to helping New York Life policyowners get through difficult times has been our top priority. During this time of uncertainty with the outbreak of coronavirus (COVID-19), we stand ready to help and make sure you stay informed of all the support that is available to you.
Over the last few weeks, we've taken several steps to help protect our policyowners, including a temporary pause on cancellation of coverage due to non-payment of premiums. This pause is in effect until June 23, 2020 for policyowners across the country.
Additionally, the New York Department of Financial Services adopted an emergency regulation to assist life insurance and annuity consumers experiencing financial hardship as a result of COVID-19. As a policyowner whose policy or certificate was issued in the State of New York, if you can demonstrate financial hardship under this regulation while it is in effect, you may be eligible to:
Extend the grace period for the payment of premiums and fees that are due on your policy or certificate to 90 days;
Make arrangements to pay any premiums that were due but not paid during the grace period over the course of 12 months;
Extend the time to exercise any rights or benefits contained in your policy or certificate to 90 days.
Our policies were designed to give you peace of mind. We won't charge you interest for these late premium payments and we do not impose late fees or returned payment fees. We also will not report negative data to credit agencies if you miss a payment.
In addition to these actions, we're closely monitoring regulatory guidance and will provide updates on any changes that occur.
To learn more, you can contact your agent or call one of our service professionals at 1-800-225-5695. We will be happy to assist you.
We hope this information will give you some peace of mind. We've been there for our policyowners during times of war, economic collapse and national tragedies, and we know that together we'll withstand these uncertain times.
Press releases on the topic
NEW YORK PRESS RELEASES
GlobalNY.biz Press Releases are the latest news from New York companies.
Official press releases of New York companies are regularly published on the resource. You can find out the latest news of enterprises in the corresponding section on the main page. Placing press releases is a traditional and effective way to promote your business. It allows organizations to announce themselves and their products and services to the widest possible audience. In this case, the informational occasion can be anything: attracting people to an event or conference, highlighting new products or personnel appointments. If you set a goal to draw attention to your information, then GlobalNY.biz will become your reliable assistant in this matter. Thanks to the portal, your press release will be seen by reviewers of leading Internet publications, clients and partners.
GlobalNY.biz allows representatives of companies and organizations in New York to independently post a press release when registering on the resource. The most important feature of GlobalNY.biz is that all publications of New York companies fall into the archives and will be available from the search for a long time. You just need to add the press release to the news feed.
GlobalNY.biz offers its customers a subscription service that allows companies to regularly publish press releases on favorable terms. In addition, the business portal makes it possible to more fully tell about the life of the company by adding photos and videos, personas and employee quotes. All information materials have active links and will lead potential customers to your resource.
Alena Potapova
---
Development Director