6 April 2021
2886
6 min.
8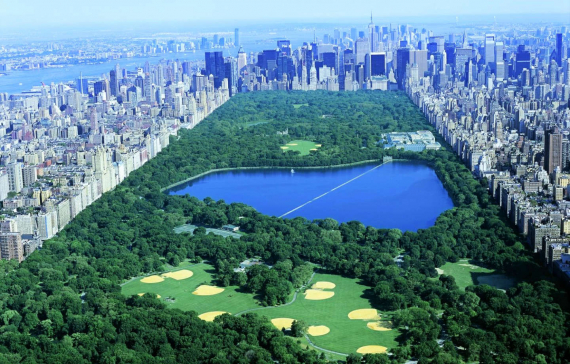 After a successful inaugural Partnerships Lab program, the Central Park Conservancy Institute for Urban Parks is pleased to announce the eight urban park organizations selected for the 2021 cohort. These organizations were carefully chosen following an open call for applications and represent urban park programs from around New York City and the United States.
Urban parks and public greenspaces have long been vital community resources, however the ongoing pandemic reminds us of the essential value these spaces bring to our collective physical and mental wellbeing. The Partnerships Lab was developed by the Institute in 2019 to help other urban park nonprofits and agencies build capacity to plan, develop, and maintain great public spaces by leveraging the resources and expertise of the Conservancy—a pioneer of the public-private park partnership model, now in its 40th year.
The Partnerships Lab—a collaborative nine-month program—is comprised of both national and New York City organizations. Through the Lab, the Institute enhances the organizational capacity of our partners so that they can better serve their communities. By doing so, the Institute helps to ensure our partners and their communities benefit from the economic, environmental, and health benefits that well-maintained parks provide.
2021 Partnership Lab Participants:
The Friends of Governors Island (New York, NY)
The Friends of Governors Island (Friends) works to ensure the Island's continued growth and accessibility as a vibrant public resource. As the Island's designated fundraising partner, the Friends stewards its greenspaces, enhances the visitor experience, and builds a community dedicated to the Island's future.  
Friends of Mosholu Parkland (Bronx, NY)
Founded in 2013, through grassroots community organizing, Friends of Mosholu Parkland (FOMP), started with a "clean and green" mission that has evolved through the years meeting the needs of the community. Today it advocates sustainability efforts through community development and volunteer environmental stewardship enhancing ecological health and growth on the parkland of Mosholu Parkway and using community visioning activities for playground improvements and their green spaces.
Hudson River Park Friends (New York, NY)
Hudson River Park Friends is a nonprofit organization dedicated to the completion, care, and enhancement of Hudson River Park, and is the designated fundraising partner of the Hudson River Park Trust.
Marine Park Alliance (Brooklyn, NY)
Marine Park Alliance assists NYC Parks with a mission to provide cultural, environmental, and volunteer programming in Marine Park for the health and wellbeing of all New Yorkers. Its grander vision is to elevate this regional park as a southern Brooklyn cultural gem—horticulturally, programmatically, and ecologically—free to everyone.
Centennial Park Conservancy (Nashville, Tenn.)
Centennial Park Conservancy is the nonprofit support organization for Nashville's historic Centennial Park and the iconic Parthenon museum. Through a public-private partnership with Nashville's Metro Parks and Recreation, the organization focuses on preserving, enhancing, and sharing these enriching cultural landmarks so they remain vibrant for both present and future generations.
The Denver Park Trust (Denver, Colo.)
The Denver Park Trust is a fundraising nonprofit organization working in partnership with Denver Parks and Recreation to improve and expand park space in historically underserved Denver neighborhoods. 
The Downtown Detroit Partnership (Detroit, Mich.)
The Downtown Detroit Partnership strengthens and supports Downtown Detroit through strategic initiatives and programs while concurrently working across geographic boundaries to support citywide accessibility, connections, exposure, and education through its affiliate programs.
NeighborSpace (Chicago, Ill.)
NeighborSpace (NBSP), founded in 1996, is the only nonprofit urban land trust in Chicago that preserves and sustains gardens on behalf of community groups. NBSP shoulders responsibilities of property ownership, including insurance and water access, so community residents can focus on gardening and community engagement.
Each applicant was asked to present a thoughtful and achievable challenge, the solution to which would create a firm foundation for the continued growth of their organization.
"We are so pleased to welcome the eight urban park organizations that will be joining the Institute for this year's Partnerships Lab," said Maura Lout, Executive Director of the Institute for Urban Parks. "We were thrilled by the quality of their submissions and can't wait to get to work."
Partnerships Lab participants receive one-on-one time with an Institute Director; a customized multi-day urban park cohort retreat; resources including advising, technical expertise, virtual group learning, and individual coaching sessions; capacity-building grant funding; and access to a broad network of urban park peers. To date, the Institute has collaborated with 125 park professionals and eight organizations in six cities across the United States through the Partnerships Lab.
Support for the Partnerships Lab at the national level is provided by The JPB Foundation. Support for the Partnerships Lab at the New York City level is provided by The Prospect Hill Foundation, Inc. Support for the Institute for Urban Parks is provided by Bloomberg Philanthropies, Mr. & Mrs. Russell L. Carson, Charina Endowment Fund, The Jerome L. Greene Foundation, Nadine & Michael Grobstein, The JPB Foundation, Ralph & Ricky Lauren, Ira & Susan Millstein, Donald A. Pels Charitable Trust, Sarah Peter, and The Prospect Hill Foundation, Inc.
About the Central Park Conservancy 
The mission of the Central Park Conservancy is to preserve and celebrate Central Park as a sanctuary from the pace and pressures of city life, enhancing the enjoyment and wellbeing of all. The Conservancy's staff of more than 300 is responsible for all aspects of the Park's stewardship, from day-to-day maintenance and operations to continued restoration and rebuilding projects. For more information, please visit centralparknyc.org.    
About the Institute for Urban Parks
The Central Park Conservancy Institute for Urban Parks, founded in 2013, draws on the Conservancy's history and expertise as a leader in the field of urban park management and public-private park partnerships to empower, inform, connect, and celebrate the individuals and organizations that care for urban parks so that all urban park organizations have the knowledge, leadership, connections, and capacity to create, maintain, and support great public spaces.
Contact Information
Falguni Smith, Director of Communications
347.978.4426 
Press releases on the topic
NEW YORK PRESS RELEASES
GlobalNY.biz Press Releases are the latest news from New York companies.
Official press releases of New York companies are regularly published on the resource. You can find out the latest news of enterprises in the corresponding section on the main page. Placing press releases is a traditional and effective way to promote your business. It allows organizations to announce themselves and their products and services to the widest possible audience. In this case, the informational occasion can be anything: attracting people to an event or conference, highlighting new products or personnel appointments. If you set a goal to draw attention to your information, then GlobalNY.biz will become your reliable assistant in this matter. Thanks to the portal, your press release will be seen by reviewers of leading Internet publications, clients and partners.
GlobalNY.biz allows representatives of companies and organizations in New York to independently post a press release when registering on the resource. The most important feature of GlobalNY.biz is that all publications of New York companies fall into the archives and will be available from the search for a long time. You just need to add the press release to the news feed.
GlobalNY.biz offers its customers a subscription service that allows companies to regularly publish press releases on favorable terms. In addition, the business portal makes it possible to more fully tell about the life of the company by adding photos and videos, personas and employee quotes. All information materials have active links and will lead potential customers to your resource.
Alena Potapova
---
Development Director