24 March 2021
2439
1 min.
1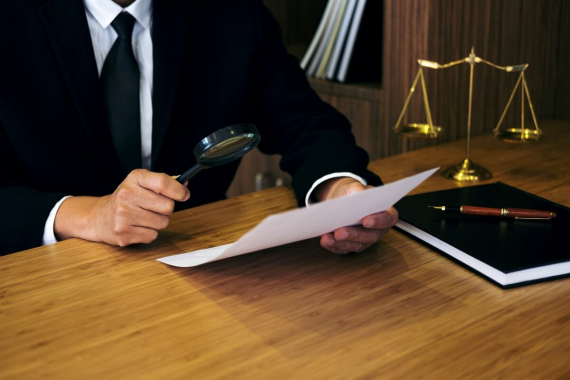 WeissLaw LLP is investigating possible breaches of fiduciary duty and other violations of law by the board of directors of SYNNEX Corporation ("SYNNEX" or the "Company") (NYSE: SNX) in connection with the proposed acquisition of the Company by Tech Data, which is wholly owned by funds managed by affiliates of Apollo Global Management, Inc.. (NYSE: APO) ("Apollo Funds"). Upon consummation of the transaction, the Company's shareholders will own approximately 55% of the combined entity, with Apollo Funds owning approximately 45%. The transaction is valued at approximately $7.2 billion.
WeissLaw LLP is investigating whether SYNNEX's board acted in the best interest of SYNNEX's public shareholders in agreeing to the proposed transaction, whether the board was fully informed as to the valuation of Tech Data, and whether all information regarding the process undertaken by the board and the valuation of the transaction will be fully and fairly disclosed to SYNNEX's public shareholders.
WeissLaw LLP has litigated hundreds of stockholder class and derivative actions for violations of corporate and fiduciary duties. We have recovered over a billion dollars for defrauded clients and obtained important corporate governance relief in many of these cases. f you have information or would like legal advice concerning possible corporate wrongdoing (including insider trading, waste of corporate assets, accounting fraud, or materially misleading information), consumer fraud (including false advertising, defective products, or other deceptive business practices), or anti-trust violations, please email us at stockinfo@weisslawllp.com
Companies1 in the news

Press releases on the topic
NEW YORK PRESS RELEASES
GlobalNY.biz Press Releases are the latest news from New York companies.
Official press releases of New York companies are regularly published on the resource. You can find out the latest news of enterprises in the corresponding section on the main page. Placing press releases is a traditional and effective way to promote your business. It allows organizations to announce themselves and their products and services to the widest possible audience. In this case, the informational occasion can be anything: attracting people to an event or conference, highlighting new products or personnel appointments. If you set a goal to draw attention to your information, then GlobalNY.biz will become your reliable assistant in this matter. Thanks to the portal, your press release will be seen by reviewers of leading Internet publications, clients and partners.
GlobalNY.biz allows representatives of companies and organizations in New York to independently post a press release when registering on the resource. The most important feature of GlobalNY.biz is that all publications of New York companies fall into the archives and will be available from the search for a long time. You just need to add the press release to the news feed.
GlobalNY.biz offers its customers a subscription service that allows companies to regularly publish press releases on favorable terms. In addition, the business portal makes it possible to more fully tell about the life of the company by adding photos and videos, personas and employee quotes. All information materials have active links and will lead potential customers to your resource.
Alena Potapova
---
Development Director