6 March 2021
1919
2 min.
4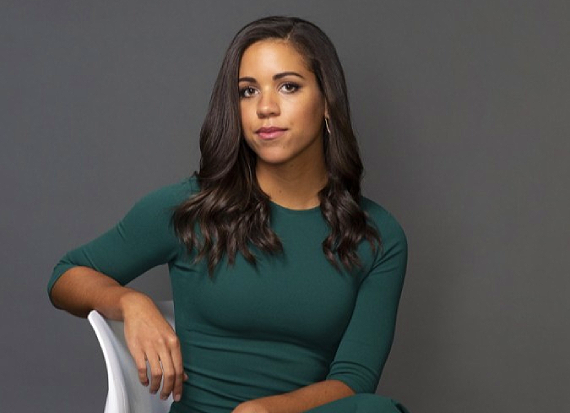 In the fourth edition, Condé Nast named Alexi McCammond as editor-in-chief of Teen Vogue. McCammond was most recently a political reporter for Axios, where she was the lead reporter for 2020 covering Joe Biden's presidential campaign. In his new role, McCummond will be responsible for the editorial vision of Teen Vogue in digital, video and all social platforms. Her appointment will take effect on March 24.
"Alexi has the powerful curiosity and confidence that embodies the best of our next generation of leaders," said Anna Wintour, global editorial director of Vogue and chief content officer of Condé Nast. "Her interest in fashion, wellness and important issues in the lives of the Teen Vogue audience and broad knowledge of business leaders, elected officials, influencers, photographers and filmmakers is unrivaled, and I'm so very pleased that she will be bringing her expertise and talents to our team."
McCammond got her start in media first as a freelancer for Cosmopolitan and later as a news editor for Bustle during the 2016 election. She joined Axios in 2017 and, during her time there, broke news on the presidential race, former President Trump, and the Democratic Party. McCammond also shared her reporting on NBC and MSNBC as a contributor, and sat down with elected officials for "Axios on HBO." In 2019, the National Association of Black Journalists named McCammond "Emerging Journalist of the Year." A native of Illinois, she graduated from the University of Chicago.
"Teen Vogue is the place where the next generation of our culture's biggest influencers want to be," said McCammond. "I'm looking forward to working with the team to build a unique community of ambitious, curious and fashion-forward young leaders and help lift their voices so they can become our next great leaders, thinkers and artists."
In January, Teen Vogue saw 10.8M UVs (+21% YoY), and the site had its best month on record in terms of time spent, with over 18M minutes (+86% YoY).
Persons2 and Companies2 in the news
NEW YORK PRESS RELEASES
GlobalNY.biz Press Releases are the latest news from New York companies.
Official press releases of New York companies are regularly published on the resource. You can find out the latest news of enterprises in the corresponding section on the main page. Placing press releases is a traditional and effective way to promote your business. It allows organizations to announce themselves and their products and services to the widest possible audience. In this case, the informational occasion can be anything: attracting people to an event or conference, highlighting new products or personnel appointments. If you set a goal to draw attention to your information, then GlobalNY.biz will become your reliable assistant in this matter. Thanks to the portal, your press release will be seen by reviewers of leading Internet publications, clients and partners.
GlobalNY.biz allows representatives of companies and organizations in New York to independently post a press release when registering on the resource. The most important feature of GlobalNY.biz is that all publications of New York companies fall into the archives and will be available from the search for a long time. You just need to add the press release to the news feed.
GlobalNY.biz offers its customers a subscription service that allows companies to regularly publish press releases on favorable terms. In addition, the business portal makes it possible to more fully tell about the life of the company by adding photos and videos, personas and employee quotes. All information materials have active links and will lead potential customers to your resource.
Alena Potapova
---
Development Director