5 March 2021
2893
2 min.
2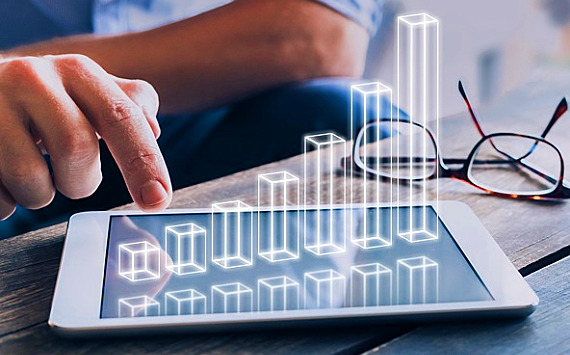 Omnicom is the first holding company to have access to this data set, which adds an unparalleled level of specificity to Omni's ability to provide a single view of the consumer that can be dynamically shared across all marketing practices, enabling highly targeted advertising campaigns that consistently deliver on the right time, right message, right place marketing trifecta.
The agreement represents the next evolution of Comscore's industry-leading Activation suite, which is designed to help advertisers reach specific demographics, behavioral audiences, and TV and OTT audiences in brand-safe, relevant contexts across desktop, mobile, and now Connected TV (CTV) platforms.
"This new Comscore integration gives us unprecedented visibility into the consumer journey – and that translates to a singular degree of precision in targeting audiences and creating end-to-end consumer experiences," says Slavi Samardzija, CEO of Annalect, the Omnicom data and analytics division that developed and oversees Omni. "It exemplifies the benefits of our federated and best-in-class approach to data architecture, which enables us to source data with the highest level of consumer privacy controls and the most relevance for our clients."
"As media consumption continues to evolve, Comscore remains committed to providing audience measurement solutions that are focused on privacy, accuracy and scale – across all screens," says John Bulgrin, Senior Vice President, Comscore. "Integrating Comscore behavioral data into the Omni operating system will deliver more actionable insights that will improve outcomes for Omnicom's clients."
About Comscore
Comscore (NASDAQ: SCOR) is a trusted partner for planning, transacting and evaluating media across platforms. With a data footprint that combines digital, linear TV, over-the-top and theatrical viewership intelligence with advanced audience insights, Comscore allows media buyers and sellers to quantify their multiscreen behavior and make business decisions with confidence. A proven leader in measuring digital and TV audiences and advertising at scale, Comscore is the industry's emerging, third-party source for reliable and comprehensive cross-platform measurement. To learn more, visit www.comscore.com.
Persons1 and Companies1 in the news

Chief Executive Officer of Annalect

Press releases on the topic
NEW YORK PRESS RELEASES
GlobalNY.biz Press Releases are the latest news from New York companies.
Official press releases of New York companies are regularly published on the resource. You can find out the latest news of enterprises in the corresponding section on the main page. Placing press releases is a traditional and effective way to promote your business. It allows organizations to announce themselves and their products and services to the widest possible audience. In this case, the informational occasion can be anything: attracting people to an event or conference, highlighting new products or personnel appointments. If you set a goal to draw attention to your information, then GlobalNY.biz will become your reliable assistant in this matter. Thanks to the portal, your press release will be seen by reviewers of leading Internet publications, clients and partners.
GlobalNY.biz allows representatives of companies and organizations in New York to independently post a press release when registering on the resource. The most important feature of GlobalNY.biz is that all publications of New York companies fall into the archives and will be available from the search for a long time. You just need to add the press release to the news feed.
GlobalNY.biz offers its customers a subscription service that allows companies to regularly publish press releases on favorable terms. In addition, the business portal makes it possible to more fully tell about the life of the company by adding photos and videos, personas and employee quotes. All information materials have active links and will lead potential customers to your resource.
Alena Potapova
---
Development Director