27 February 2021
1873
5 min.
1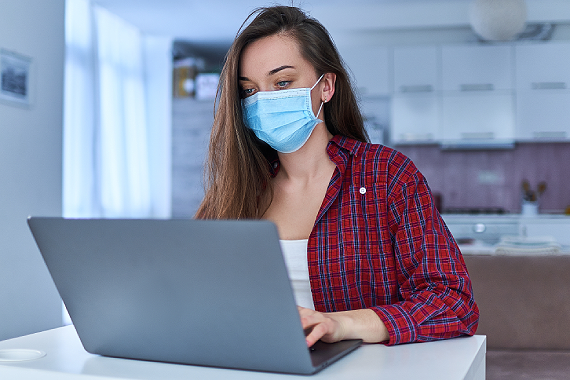 Capital One and Dress for Success are teaming up to help women build wealth and thrive.
Openly discussing saving money, investments and becoming financially independent weren't conversations Imane Benjelloun often had growing up.
"Talking about money wasn't a part of the Moroccan culture that I grew up in," she said.
Despite living in the U.S. for 15 years and serving as the director of a program that supports low-income college students with accessibility needs, Benjelloun realized she still had a lot to learn about the U.S. financial system — especially as she prepared to plan a wedding, buy a house and support her parents.
Determined to empower herself to take charge of her financial outlook, Benjelloun enrolled in the financial education program offered by Capital One and Dress for Success — a global nonprofit organization that empowers women to achieve economic independence through a network of support, professional attire and development tools to thrive.
At each session during the six-week course, Capital One Café Ambassadors and Market Community Engagement Leads provided a financial education curriculum to Dress for Success participants that focused on personal finance, managing income, building independence, planning for the future, financial health and online banking and safety.
"At first I was nervous about committing to a six-week course but when I heard the program was virtual I signed right up," says Benjelloun.
She found out about that program through her participation in Dress for Success in Denver, Colorado — one of five U.S. cities in which the program is currently offered.
The program is also offered in Austin,Texas, Chicago, IL, Seattle, WA, and San Francisco, CA, and each week, roughly 60 women total participated in the program.
Many of those women lost their jobs during the COVID-19 pandemic and came to that program eager to navigate financial challenges brought on by looming uncertainty in the economy and build a more informed and healthier relationship with their money.
Making the Connection
A few months earlier Benjelloun was struggling with a financial dispute that wasn't her fault.
"I went from bank to bank and couldn't find anyone to help," Benjelloun said. "It felt like I was being passed around like a ball until I met Denise Tran at a Capital One Café."
Tran, a Café Ambassador at a Capital One Café in Denver, listened with empathy and did her best to help.
Benjelloun frantically scattered a bag full of bills onto Tran's desk. They worked together for an hour until they found a plan for helping Benjelloun take control of her finances.
"I could feel Imane's stress the first time she came in," Tran said. "But my favorite part of my job is helping people."
Serendipitously, they were reconnected weeks later when Benjelloun attended the Dress for Success financial education program that Tran happened to be facilitating.
Capital One has been supporting Dress for Success affiliates since 2006 and expanded its support this year to help its participants navigate financial challenges brought on by the COVID-19 pandemic.
Those efforts included helping Dress for Success launch its first-ever virtual programming as well as contactless suiting at Dress for Success affiliates across the country.
Capital One also provided a $250,000 grant to support a partnership with SaverLife and Dress for Success to launch a matched savings program.
Dress for Success participants from 15 markets — including the five affiliates in which the six-week financial wellness course is currently being offered — now have the opportunity to enroll in SaverLife alongside their financial education curriculum. Each participant will receive a $50 savings boost when they enroll, with $200 in matched savings available to earn.
"I'm passionate about Dress for Success because its mission is focused on giving women the tools to make their lives better," said Jennifer Windbeck, head of branches and cafés at Capital One and Dress for Success board member. "Dress for Success helps women who are experiencing financial inequality. We are trying to make a positive change to the banking industry but more importantly to our communities overall."
This support comes as part of Capital One's initial $200 million, multi-year commitment to advance socioeconomic mobility through the Capital One Impact Initiative.
Launched in October 2020, the Capital One Impact Initiative seeks to create a world where everyone has an equal opportunity to prosper through advocating for an inclusive society, building thriving communities and creating financial tools that enrich lives.
An Empowered Outlook
At the end of the six-week program, each graduate received a laptop to continue their job search, a $100 gift card, an interview-themed bag and an invitation to a follow-up Capital One Money Coaching group session.
"To be a woman of color empowering other women from diverse backgrounds makes seeing those women graduate from the program even more special," Tran said.
According to Dress for Success, 70% of participants are women of color and more than half of those women are living below the poverty line.
Since completing the course, Benjlloun says she has actively been using techniques she learned to become financially independent — such as writing down her short and long term goals and then frequently checking back to ensure progress is being made.
While the skills she learned through Dress for Success are already having practical implications on her daily life, Benjelloun says the greatest impact of that program came when she heard Capital One Café Ambassadors share their own stories about overcoming personal struggles with money.
"The Capital One Café Ambassadors made me feel so comfortable when they shared their own personal experiences with their finances," Benjelloun said. "They made me feel like I wasn't alone."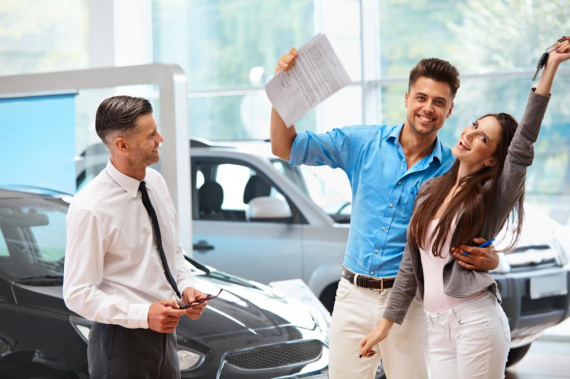 NEW YORK PRESS RELEASES
GlobalNY.biz Press Releases are the latest news from New York companies.
Official press releases of New York companies are regularly published on the resource. You can find out the latest news of enterprises in the corresponding section on the main page. Placing press releases is a traditional and effective way to promote your business. It allows organizations to announce themselves and their products and services to the widest possible audience. In this case, the informational occasion can be anything: attracting people to an event or conference, highlighting new products or personnel appointments. If you set a goal to draw attention to your information, then GlobalNY.biz will become your reliable assistant in this matter. Thanks to the portal, your press release will be seen by reviewers of leading Internet publications, clients and partners.
GlobalNY.biz allows representatives of companies and organizations in New York to independently post a press release when registering on the resource. The most important feature of GlobalNY.biz is that all publications of New York companies fall into the archives and will be available from the search for a long time. You just need to add the press release to the news feed.
GlobalNY.biz offers its customers a subscription service that allows companies to regularly publish press releases on favorable terms. In addition, the business portal makes it possible to more fully tell about the life of the company by adding photos and videos, personas and employee quotes. All information materials have active links and will lead potential customers to your resource.
Alena Potapova
---
Development Director