9 June 2020
2696
2 min.
2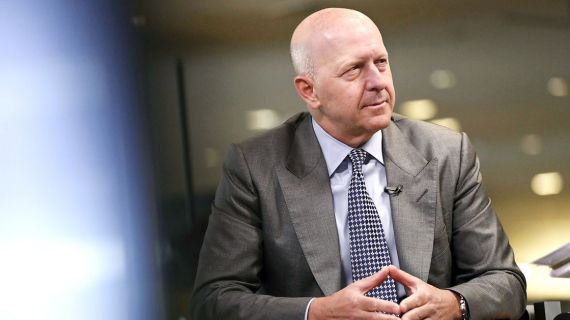 Goldman Sachs today announced it has created the Goldman Sachs Fund for Racial Equity to support the vital work of leading organizations addressing racial injustice, structural inequity and economic disparity. The fund will be launched with $10 million from Goldman Sachs Gives, a donor-advised fund that allows the firm and its current and retired senior employees to direct grants to support underserved communities around the world.
"We must stand up and support organizations dedicated to the fight for a more just and equitable society," said David M. Solomon, Chairman and Chief Executive Officer. "To honor the legacies of George Floyd, Breonna Taylor and Ahmaud Arbery, we must all commit to help address the damage of generations of racism."
The fund is in addition to the firm's COVID-19 relief and recovery efforts, including its $30 million COVID-19 Relief Fund and $525 million commitment to small businesses, Goldman Sachs has deployed capital to communities in need around the world, with significant funds designated toward supporting communities of color, who continue to be disproportionately impacted by the pandemic.
Goldman Sachs employees donating to Fund for Racial Equity recipient organizations will have their contributions matched by the firm dollar for dollar, and donations $25 and under will be matched three to one.
The Goldman Sachs Group, Inc. is a leading global investment banking, securities and investment management firm that provides a wide range of financial services to a substantial and diversified client base that includes corporations, financial institutions, governments and individuals. Founded in 1869, the firm is headquartered in New York and maintains offices in all major financial centers around the world.
Media Contact:
Jake Siewert
Tel: +1 212 902 5400

Source: https://www.goldmansachs.com/media-relations/press-releases/current/gs-fund-for-racial-equity.html
Persons1 and Companies1 in the news

Chief Executive Officer

Press releases on the topic
NEW YORK PRESS RELEASES
GlobalNY.biz Press Releases are the latest news from New York companies.
Official press releases of New York companies are regularly published on the resource. You can find out the latest news of enterprises in the corresponding section on the main page. Placing press releases is a traditional and effective way to promote your business. It allows organizations to announce themselves and their products and services to the widest possible audience. In this case, the informational occasion can be anything: attracting people to an event or conference, highlighting new products or personnel appointments. If you set a goal to draw attention to your information, then GlobalNY.biz will become your reliable assistant in this matter. Thanks to the portal, your press release will be seen by reviewers of leading Internet publications, clients and partners.
GlobalNY.biz allows representatives of companies and organizations in New York to independently post a press release when registering on the resource. The most important feature of GlobalNY.biz is that all publications of New York companies fall into the archives and will be available from the search for a long time. You just need to add the press release to the news feed.
GlobalNY.biz offers its customers a subscription service that allows companies to regularly publish press releases on favorable terms. In addition, the business portal makes it possible to more fully tell about the life of the company by adding photos and videos, personas and employee quotes. All information materials have active links and will lead potential customers to your resource.
Alena Potapova
---
Development Director