16 March 2023
3570
1 min.
8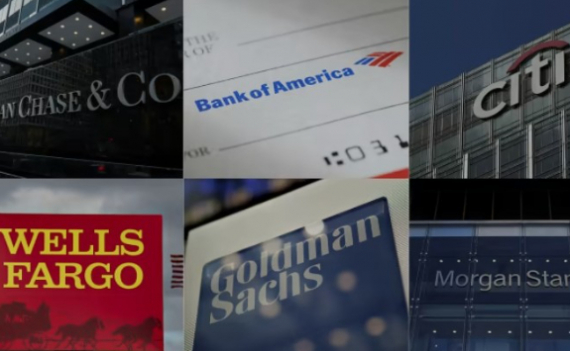 Bank of America, Citigroup, JP Morgan Chase and Wells Fargo announced today they are each making a $5 billion uninsured deposit into First Republic Bank. Goldman Sachs and Morgan Stanley are each making an uninsured deposit of $2.5 billion, and BNY‑Mellon, PNC Bank, State Street, Truist and U.S. Bank are each making an uninsured deposit of $1 billion, for a total deposit from the eleven banks of $30 billion.
This action by America's largest banks reflects their confidence in First Republic and in banks of all sizes, and it demonstrates their overall commitment to helping banks serve their customers and communities. Regional, midsize and small banks are critical to the health and functioning of our financial system.
Following the receiverships of Silicon Valley Bank and Signature Bank, there were outflows of uninsured deposits at a small number of banks. America's financial system is among the best in the world, and America's banks — large, midsize and community banks — do an extraordinary job serving the banking needs of their unique customers and communities. The banking system has strong credit, plenty of liquidity, strong capital and strong profitability. Recent events did nothing to change this.
The actions of America's largest banks reflect their confidence in the country's banking system. Together, we are deploying our financial strength and liquidity into the larger system, where it is needed the most. Smaller‑ and medium‑sized banks support their local customers and businesses, create millions of jobs and help uplift communities. America's larger banks stand united with all banks to support our economy and all of those around us.
Press releases on the topic
NEW YORK PRESS RELEASES
GlobalNY.biz Press Releases are the latest news from New York companies.
Official press releases of New York companies are regularly published on the resource. You can find out the latest news of enterprises in the corresponding section on the main page. Placing press releases is a traditional and effective way to promote your business. It allows organizations to announce themselves and their products and services to the widest possible audience. In this case, the informational occasion can be anything: attracting people to an event or conference, highlighting new products or personnel appointments. If you set a goal to draw attention to your information, then GlobalNY.biz will become your reliable assistant in this matter. Thanks to the portal, your press release will be seen by reviewers of leading Internet publications, clients and partners.
GlobalNY.biz allows representatives of companies and organizations in New York to independently post a press release when registering on the resource. The most important feature of GlobalNY.biz is that all publications of New York companies fall into the archives and will be available from the search for a long time. You just need to add the press release to the news feed.
GlobalNY.biz offers its customers a subscription service that allows companies to regularly publish press releases on favorable terms. In addition, the business portal makes it possible to more fully tell about the life of the company by adding photos and videos, personas and employee quotes. All information materials have active links and will lead potential customers to your resource.
Alena Potapova
---
Development Director