14 May 2020
2126
2 min.
6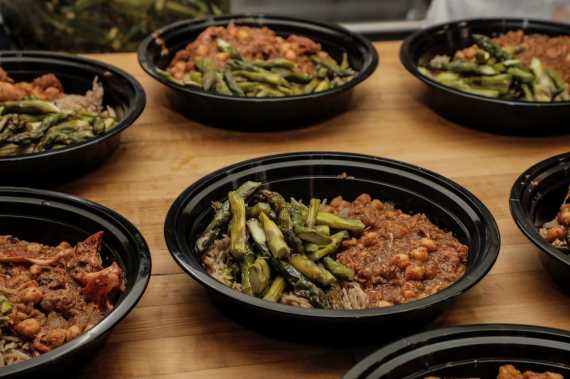 American Express and Hilton recently teamed up to donate up to 1 million hotel room nights to medical professionals on the frontlines fighting COVID-19. Since April, hundreds of thousands of room nights have been booked. Now, the two companies are extending this important work through a $1 million contribution from American Express to José Andrés' World Central Kitchen (WCK), to provide healthy, freshly prepared meals to the frontline healthcare professionals who are staying at participating Hilton properties in cities across the United States during the coronavirus pandemic.
World Central Kitchen began this free meal program at select Hilton properties in Los Angeles in April and is now expanding to New York and Washington, D.C., with additional cities under consideration. Healthcare workers staying at participating Hilton properties as part of the free room program are able to pick up fresh, healthy meals delivered daily to the hotels. The donation made to World Central Kitchen as part of this effort will enable the organization to cover both the price of the ingredients and the wages for the restaurant employees who may have previously been out of work.
Across the country, local restaurants have also been significantly impacted by COVID-19, with many having to close their doors and reduce operations and staff. In line with its mission to use the power of food to heal and strengthen communities, World Central Kitchen, in partnership with American Express and Resy, is integrating local restaurants into its existing model, allowing the restaurants to hire back some workers to prepare the meals for the medical professionals staying at Hilton properties as part of this program. Some participating American Express and Resy partners include Jon & Vinny's, Osteria Mozza, Angler, Legacy Records, ATLA, Café Altro Paradiso and Estadio.
The donation to World Central Kitchen will provide a fresh meal, delivered daily, to healthcare professionals, while helping to support the restaurants and their employees.
Source: https://about.americanexpress.com/press-release/cobrand-cards/american-express-hilton-and-world-central-kitchen-partner-support
NEW YORK PRESS RELEASES
GlobalNY.biz Press Releases are the latest news from New York companies.
Official press releases of New York companies are regularly published on the resource. You can find out the latest news of enterprises in the corresponding section on the main page. Placing press releases is a traditional and effective way to promote your business. It allows organizations to announce themselves and their products and services to the widest possible audience. In this case, the informational occasion can be anything: attracting people to an event or conference, highlighting new products or personnel appointments. If you set a goal to draw attention to your information, then GlobalNY.biz will become your reliable assistant in this matter. Thanks to the portal, your press release will be seen by reviewers of leading Internet publications, clients and partners.
GlobalNY.biz allows representatives of companies and organizations in New York to independently post a press release when registering on the resource. The most important feature of GlobalNY.biz is that all publications of New York companies fall into the archives and will be available from the search for a long time. You just need to add the press release to the news feed.
GlobalNY.biz offers its customers a subscription service that allows companies to regularly publish press releases on favorable terms. In addition, the business portal makes it possible to more fully tell about the life of the company by adding photos and videos, personas and employee quotes. All information materials have active links and will lead potential customers to your resource.
Alena Potapova
---
Development Director