2 December 2021
1683
3 min.
6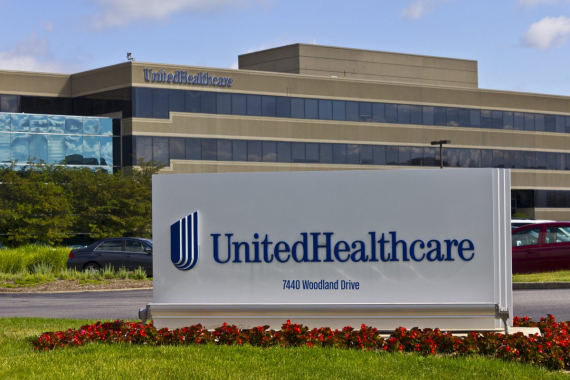 UnitedHealthcare has introduced a new health plan that offers consumers in Southwest Arizona personalized and seamless customer support as well as the opportunity to save up to 15% on premiums.
The Doctors Plan of Arizona provides access to quality, affordable, patient-focused health care for people with employer-sponsored health coverage in Arizona's Maricopa and Pinal counties. The plan includes Banner Health Network and is an example of how the health care system can evolve to improve health outcomes and the health care experience for patients while lowering costs.
"In designing the Doctors Plan of Arizona, we wanted to not only offer significant cost-savings but also a more personalized, simplified and coordinated care experience that can help people improve their health and well-being," said Heather Kane, CEO of UnitedHealthcare in Arizona.
Banner Health Network is an accountable care organization that joins Arizona's largest health care provider, Banner Health, and an extensive network of primary care and specialty physicians to provide comprehensive health care solutions for Maricopa County and parts of Pinal County. Known nationally as an innovative leader in new health care models, Banner Health Network is working collaboratively with insurance plans and physicians to keep members in optimal health, while reducing costs.
Doctors Plan of Arizona members have access to care from more than 5,000 physicians and 15 medical centers in the Banner Health Network, all of whom are dedicated to delivering cost-effective and evidence-based care. As a result, the plan offers members the opportunity to save up to 15% on premiums compared to a traditional PPO offering. Members also have access to primary care and urgent care visits for a $0 copay, 24/7 telehealth visits and care coordination driven by their primary care physician.
To enhance the customer experience, UnitedHealthcare has developed a dedicated service team that provides personalized concierge support for members enrolled in the Doctors Plan of Arizona. The customer care advocates have access to relevant patient data from both the provider and health plan, enabling them to handle all of the behind-the-scenes coordination on members' behalf and to serve as their sole contact until their question is answered or the issue is resolved. This concierge support model better serves members' needs by removing the hassles of being transferred or having to call back to confirm the status of an issue.
Doctors Plan of Arizona members also have access to the resources available to all eligible UnitedHealthcare plan participants, including digital tools at myuhc.com, the UnitedHealthcare app and 24/7 virtual physician visits. Available now, the design of the plan, as well as the resources available to members, help create a seamless experience for both fully insured and self-insured members.
The Doctors Plan of Arizona is the third health plan featuring a high-performing network that UnitedHealthcare has launched in partnership with care providers in recent years. It joins the Colorado Doctors Plan, which UnitedHealthcare launched with Centura Health in 2019, and the California Doctors Plan, which UnitedHealthcare launched with Canopy Health in 2020.
Persons1 and Companies5 in the news
Press releases on the topic
NEW YORK PRESS RELEASES
GlobalNY.biz Press Releases are the latest news from New York companies.
Official press releases of New York companies are regularly published on the resource. You can find out the latest news of enterprises in the corresponding section on the main page. Placing press releases is a traditional and effective way to promote your business. It allows organizations to announce themselves and their products and services to the widest possible audience. In this case, the informational occasion can be anything: attracting people to an event or conference, highlighting new products or personnel appointments. If you set a goal to draw attention to your information, then GlobalNY.biz will become your reliable assistant in this matter. Thanks to the portal, your press release will be seen by reviewers of leading Internet publications, clients and partners.
GlobalNY.biz allows representatives of companies and organizations in New York to independently post a press release when registering on the resource. The most important feature of GlobalNY.biz is that all publications of New York companies fall into the archives and will be available from the search for a long time. You just need to add the press release to the news feed.
GlobalNY.biz offers its customers a subscription service that allows companies to regularly publish press releases on favorable terms. In addition, the business portal makes it possible to more fully tell about the life of the company by adding photos and videos, personas and employee quotes. All information materials have active links and will lead potential customers to your resource.
Alena Potapova
---
Development Director