Taurus and Taurus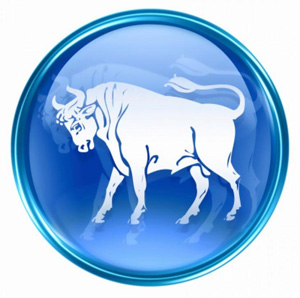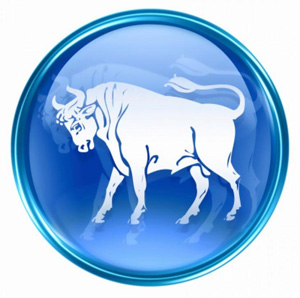 Zodiac Compatibility
| | | | | | |
| --- | --- | --- | --- | --- | --- |
| Compatibility | Business | Love | Marriage | Sex | Friendship |
| 96% | | | | | |
Compatibility description
Taurus Taurus Compatibility
The compatibility of a Taurus woman and a Taurus man is quite high. The union is considered harmonious and lasting. The representatives of this sign have common interests. They can be united by love, friendship and business. In every area, male and female compatibility is almost perfect. Both representatives of the union are children of the earthly element, they naturally have a desire to maintain mutual understanding. All problems in such a pair are resolved through conversation.
Taurus and Taurus
Taurus always strive for material wealth. Women and men born under this zodiac sign are focused on moving up the career ladder. None of them are looking for easy money, but prefer to earn finances by their own labor. Taurus are used to buying quality things: they can save money for a long time, but then spend it on good clothes or home appliances.
At the start of a relationship, a Taurus woman and a Taurus man carefully look at each other. They need time to test their feelings.
In a pair of Taurus + Taurus, quarrels can arise, but lovers can easily find solutions to any problem, since they know how to negotiate. A man and a woman are used to looking in the same direction: they have the same views on the attitude and upbringing of children. At the same time, the couple may lack passion.
Taurus man and Taurus woman
Love compatibility
The compatibility of a Taurus man and a Taurus woman in love is estimated to be quite high. The representative of the stronger sex is more likely to pay attention to a beautiful and stately lady, in which he sees a reflection of himself. A man likes the calmness and equanimity of the chosen one, her impeccable taste. Taurus initially tries to find a girl who will be the complete opposite of him. Over time, the young man realizes that he needs reasonable and calm partners who take a sober view of life and know how to succeed.
A woman born under the sign of Taurus will become an excellent hostess, besides, she skillfully manages money. The lady is looking for a companion with adequate life principles. She will never pay attention to a guy who prefers to spend his free time in various entertainment establishments. Together with a partner, a Taurus woman prefers to work and rest. Excessive sentimentality is characteristic of the couple's representatives, but this does not prevent them from building harmonious relationships.
Falling in love with Taurus rarely comes at first sight. In personal life, both partners are considered overly selective. In the relationship of two Taurus, there will always be a struggle for leadership. The only difference is that a man and a woman can adequately relate to conflict situations. The dispute between them often arises out of the blue. If the reason for the quarrel is serious, then the stubborn chosen ones may not talk to each other for several weeks.
Marriage compatibility
The compatibility of a Taurus woman and a Taurus man in marriage is assessed as good. Both chosen ones go for a very long time to get closer and decide on changes. When the partners have studied each other well enough, then they are ready to go to the registry office for marriage. Taurus will not form a family if they are not firmly on their feet, it is important for them to be confident in the future.
There will be a constant struggle for leadership between representatives of this sign. It is desirable for a woman to give this role to a man, and to retain the right only to express disagreement if it arises. A representative of the stronger sex should listen to the opinion of the other half.
In the family life of a Taurus man and a Taurus woman, harmony will predominantly reign. The lady understands perfectly well that she must take the role of the keeper of the hearth. She will easily entrust the solution of material issues to the second half. However, the Taurus woman will not agree to leave her job and completely immerse herself in household chores and raising children.
In the family of two Taurus, there is a special attitude towards money. Both seek to accumulate them in order to spend on something worthwhile. The desire for financial independence remains even if you have an apartment, a car and a bank account.
Taurus Taurus Compatibility
Sex compatibility
The compatibility of a Taurus man and a Taurus woman in sex is estimated to be quite high. Both representatives of the couple love the intimate process and try to endow it with sensuality, as well as tenderness. In bed, lovers easily reach mutual understanding.
An important role for Taurus is played by the environment where sexual intercourse takes place. It is important for them to create a special atmosphere, so candles are lit, fragrant oils are used, pleasant music is turned on. All these little elements help partners to get in the right mood.
A Taurus woman and a Taurus man love to have sex in a comfortable environment, so they are unlikely to enter into an intimate relationship in some extreme places. As a rule, the chosen ones choose traditional poses that bring pleasure to both. None of the lovers will dare to cheat.
For men and women born under the sign of Taurus, the level of activity in bed is approximately the same. The couple has no desire to set any records in sex. They enjoy getting to know each other and showing sensuality.
Business Compatibility
The work of two Taurus in one company is a guarantee of the success of the enterprise and its financial impulse. A woman and a man are very responsible in fulfilling the duties assigned to them. They are diligent and diligent employees. Taurus are used to keeping order in everything. Children of the earth element will not take unnecessary risks, so their professional decisions are calculated to the smallest detail.
The compatibility of a Taurus woman with a Taurus man in work is successful. There is no competition between representatives of this sign, they easily reach mutual understanding when solving difficult situations.
The main goal for Taurus is the development of the company. Also for them wages are of great importance. The Taurus man and Taurus woman at work need to be wary of stubbornness. To run a common business, it is important to look at the situation from a completely different angle.
Taurus mostly love to play as a team. You can only dream of such partners.
Friendship compatibility
The compatibility of a Taurus man and a Taurus woman in friendship reaches almost 100%. As a rule, representatives of this sign begin to communicate in their youth. Taurus are brought together by the interests of communities, and the foundation of their relationship, laid at school or during walks in the yard, has existed for many years. Man and woman are quite selective and meticulous, so they prefer to communicate only with interesting and worthy people.
It is possible that the friendship between a guy and a girl can develop into a relationship. However, even without romance, they can trust each other and spend time together. These people are able to find words in a wide variety of situations.
The friendship of two Taurus does not in any way affect their relationship with the second half. Usually there is no place for any jealousy, since the representatives of the sign are loyal and decent.
The atmosphere in the friendly relationship of a Taurus man and a Taurus woman is considered benevolent. They like to chat in a cafe over a cup of coffee or go to nature. Sometimes friends spend their evenings in a cozy home environment.
Personal horoscope
Sometimes you want to know what the coming day is preparing. Understand who is waiting for our support, and in what area we need help. Fortunately, our readers have such an opportunity. Julie Poe, a numerologist with extensive knowledge, prepares a forecast and generously shares his observations and warnings.

Julie Poe
---
Leading numerologist, best-selling author