30 April 2021
1927
3 min.
5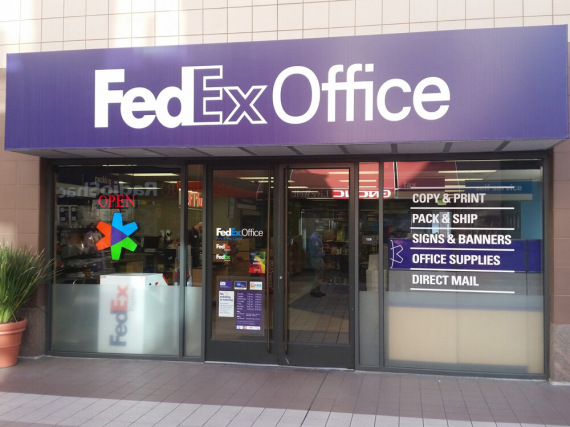 FedEx Office, a world-class provider of convenient, state-of-the-art printing, packing and shipping services and subsidiary of FedEx Corp. (NYSE: FDX), and Vericast, a leading marketing solutions company, together with its line of Harland Clarke promotional solutions, have joined forces to provide a wide selection of custom branded merchandise to help businesses across industries build brand recognition and drive company growth as COVID-19 challenges continue.
According to a recent FedEx Office study conducted by C Space, small business owners use personalized products to support a number of business needs—engaging with customers and employees, promoting their brand at trade shows, and for special occasions. Businesses that have experienced a financial setback due to COVID-19 are scaling spending in this area and looking for promotional products that are cost effective and will deliver the best ROI by helping drive brand awareness and maintain relevancy.
The study found that while masks and hand sanitizer are in-demand now, these items are not expected to be a top need post-COVID, and further revealed the promotional products preferred most by small business owners include note pads (59%), post-it notes (59%), t-shirts (55%), and bags, such as tote bags and clear bags (54%).
"Through our business insights, we know our small to mid-size business customers are looking for solutions that will keep their brand top of mind as they reopen and work to reengage with their customers and drive revenue," said Kim Dixon, Executive Vice President and Chief Operating Officer, FedEx Office. "This branded offering is the latest example that demonstrates the FedEx Office commitment to provide our customers trusted services and solutions to grow their businesses."
The FedEx Office online branded promotional products marketplace is powered by Harland Clarke's leading promotional products offering, one of Vericast's many solutions designed to help businesses engage with their customers. The dynamic platform lets businesses customize and purchase high-quality promotional products to get their brand and message in front of targeted audiences in a unique and relevant way.
"Promotional products are powerful marketing tools that can boost awareness, influence sales and lead to measurable business results," said Scott Hansen, Executive Vice President, Marketing, Vericast. "We are thrilled to be collaborating with FedEx Office to bring this platform to life and support businesses in elevating their market presence. This effort comes at a time when organizations are seeking new ways to remain visible and extend their reach as they continue to recover in an uncertain environment."
With an ever-expanding assortment of customizable, branded products, the FedEx Office online marketplace creates an opportunity for businesses to motivate prospects, share a token of appreciation with clients, or reward employees. From health and wellness and safety products, apparel to drinkware, technology and more, promotional merchandise fosters engagement and leaves a lasting impression.
Persons1 and Companies4 in the news
NEW YORK PRESS RELEASES
GlobalNY.biz Press Releases are the latest news from New York companies.
Official press releases of New York companies are regularly published on the resource. You can find out the latest news of enterprises in the corresponding section on the main page. Placing press releases is a traditional and effective way to promote your business. It allows organizations to announce themselves and their products and services to the widest possible audience. In this case, the informational occasion can be anything: attracting people to an event or conference, highlighting new products or personnel appointments. If you set a goal to draw attention to your information, then GlobalNY.biz will become your reliable assistant in this matter. Thanks to the portal, your press release will be seen by reviewers of leading Internet publications, clients and partners.
GlobalNY.biz allows representatives of companies and organizations in New York to independently post a press release when registering on the resource. The most important feature of GlobalNY.biz is that all publications of New York companies fall into the archives and will be available from the search for a long time. You just need to add the press release to the news feed.
GlobalNY.biz offers its customers a subscription service that allows companies to regularly publish press releases on favorable terms. In addition, the business portal makes it possible to more fully tell about the life of the company by adding photos and videos, personas and employee quotes. All information materials have active links and will lead potential customers to your resource.
Alena Potapova
---
Development Director