10 July 2020
2236
3 min.
2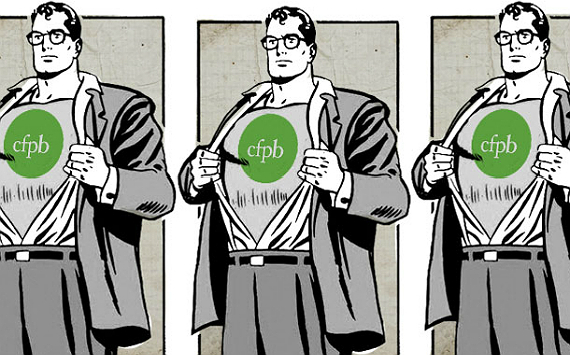 The Consumer Financial Protection Bureau (Bureau) settled with Timemark, Inc., a company based in Deerfield Beach, Florida, that provides debt-relief services to consumers with federal student-loan debt, and with its owners and officers, Timothy Lenihan, Sr., Mark Nagler, and Casey Gassaway. The Bureau alleged that the defendants charged illegal advance fees in violation of the Telemarketing Sales Rule (TSR) to consumers who were seeking to renegotiate, settle, reduce, or alter the terms of their loans. If entered by the court, the proposed order memorializing the settlement will permanently ban defendants from providing debt-relief services and impose a judgment totaling approximately $3.8 million in consumer redress and civil money penalties.
The Bureau's complaint, which was filed in federal district court for the Southern District of Florida, alleged that from 2016 through October 2019, the defendants used telemarketing campaigns to convince more than 7,300 consumers to pay up to $699 in fees to file paperwork to reduce or eliminate their monthly payments for their federal student loans, through loan consolidation, forgiveness, or income-driven repayment plans. The U.S. Department of Education, however, offers these options to student loan borrowers for free. Moreover, under the TSR, it is illegal to request or receive any fees for debt-relief services sold through telemarketing before the terms of the debt are altered or settled, and the consumer has made at least one payment pursuant to the new arrangement. The Bureau alleges that the defendants violated the TSR because they requested and received payments from consumers within a few days, or at the latest, within 30 days of their enrollment—before the terms of the debts were altered.
If entered by the court, under the terms of the proposed order, the defendants would be permanently banned from providing debt-relief services. The order would impose a judgment on the defendants, jointly and severally, in the amount of about $3.8 million for consumer redress. Full payment of this amount will be suspended if, within 10 days after the order is entered, Timemark pays $5,000, Nagler pays $7,000, and Gassaway pays $10,000. The full amount of redress was suspended because of defendants' limited ability to pay more based on sworn financial statements. The defendants would also be required to each pay a $1 civil money penalty, in light of their financial circumstances. Whenever the Bureau collects a civil money penalty through an enforcement action, that penalty is deposited into the Bureau's Civil Penalty Fund. Assuming continued available funds, the Bureau will work to provide full redress to eligible harmed consumers from this fund.
The CFPB complaint is available at: https://files.consumerfinance.gov/f/documents/cfpb_timemark-et-al_complaint_2020-07.pdf
The proposed stipulated judgment is available at: https://files.consumerfinance.gov/f/documents/cfpb_timemark-et-al_stipulated-final-judgement-order_2020-07.pdf
Source: https://www.consumerfinance.gov/about-us/newsroom/cfpb-action-student-loan-debt-relief-business-illegal-advance-fees/
NEW YORK PRESS RELEASES
GlobalNY.biz Press Releases are the latest news from New York companies.
Official press releases of New York companies are regularly published on the resource. You can find out the latest news of enterprises in the corresponding section on the main page. Placing press releases is a traditional and effective way to promote your business. It allows organizations to announce themselves and their products and services to the widest possible audience. In this case, the informational occasion can be anything: attracting people to an event or conference, highlighting new products or personnel appointments. If you set a goal to draw attention to your information, then GlobalNY.biz will become your reliable assistant in this matter. Thanks to the portal, your press release will be seen by reviewers of leading Internet publications, clients and partners.
GlobalNY.biz allows representatives of companies and organizations in New York to independently post a press release when registering on the resource. The most important feature of GlobalNY.biz is that all publications of New York companies fall into the archives and will be available from the search for a long time. You just need to add the press release to the news feed.
GlobalNY.biz offers its customers a subscription service that allows companies to regularly publish press releases on favorable terms. In addition, the business portal makes it possible to more fully tell about the life of the company by adding photos and videos, personas and employee quotes. All information materials have active links and will lead potential customers to your resource.
Alena Potapova
---
Development Director