13 August 2021
2269
2 min.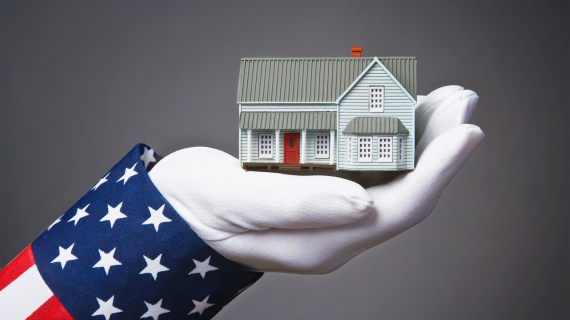 The Consumer Financial Protection Bureau (CFPB) today released an interpretive rule to assist the mortgage industry in determining whether to treat June 19, 2021, as a federal holiday or a business day for purposes of compliance with certain time-sensitive borrower protections.
"The federal recognition and celebration of Juneteenth was a welcome and important step toward healing the national legacy of slavery," said CFPB Acting Director Dave Uejio. "We understand that the quick enactment of the federal Juneteenth legislation created interpretive questions and compliance challenges for the mortgage industry with respect to rescission of closed-end mortgages and certain time-sensitive mortgage disclosures. The mortgage industry can refer to today's interpretive rule when determining how to treat June 19, 2021."
Regulation Z of the CFPB's mortgage rules establishes timing requirements, calculated in business days, for when borrowers must receive certain disclosures and when borrowers have the right to cancel some mortgages. Because the Juneteenth National Independence Day Act was signed into law two days before the newly created holiday on June 19, many participants in the mortgage industry reported being unsure of how to treat the day for purposes of regulatory compliance.
For rescission of closed-end mortgages and TILA-RESPA Integrated Disclosures, whether June 19, 2021, counts as a business day or federal holiday depends on when the relevant time period began. If the relevant time period began:
On or before June 17, 2021, then June 19 was a business day.
After June 17, 2021, then June 19 was a federal holiday.
Additionally, the interpretive rule explains that creditors are not prohibited from providing longer time periods than required, so if a time period began on, or prior to, June 17, 2021, creditors could still consider June 19, 2021, a federal holiday. Friday, June 18, the day of federal observance for the 2021 Juneteenth holiday, was considered a business day because when a federal holiday falls on a Saturday, the day of federal observance is considered a business day for these time-sensitive consumer protections.
Press releases on the topic
NEW YORK PRESS RELEASES
GlobalNY.biz Press Releases are the latest news from New York companies.
Official press releases of New York companies are regularly published on the resource. You can find out the latest news of enterprises in the corresponding section on the main page. Placing press releases is a traditional and effective way to promote your business. It allows organizations to announce themselves and their products and services to the widest possible audience. In this case, the informational occasion can be anything: attracting people to an event or conference, highlighting new products or personnel appointments. If you set a goal to draw attention to your information, then GlobalNY.biz will become your reliable assistant in this matter. Thanks to the portal, your press release will be seen by reviewers of leading Internet publications, clients and partners.
GlobalNY.biz allows representatives of companies and organizations in New York to independently post a press release when registering on the resource. The most important feature of GlobalNY.biz is that all publications of New York companies fall into the archives and will be available from the search for a long time. You just need to add the press release to the news feed.
GlobalNY.biz offers its customers a subscription service that allows companies to regularly publish press releases on favorable terms. In addition, the business portal makes it possible to more fully tell about the life of the company by adding photos and videos, personas and employee quotes. All information materials have active links and will lead potential customers to your resource.
Alena Potapova
---
Development Director