18 October 2023
2120
3 min.
2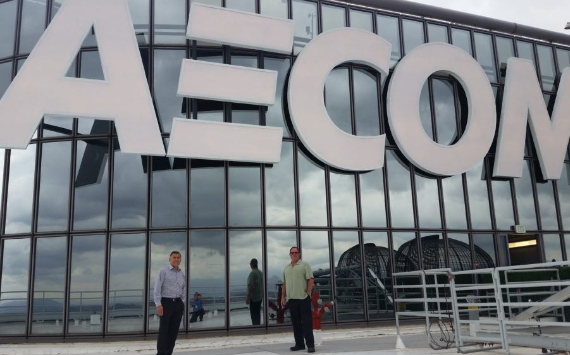 Deploying its expertise as a top firm in the water sector, the Company is partnering with clients to deliver major water projects using the latest public funding.
DALLAS (October 16, 2023) — AECOM (NYSE: ACM), the world's trusted infrastructure consulting firm, today announced it is partnering with clients across the U.S. to leverage the latest $7.5 billion in Water Infrastructure Finance and Innovation Act (WIFIA) funding. The Company's current WIFIA funded client work spans the sector and includes drinking water, drought and hazard resilience, and wastewater projects. Supported by the combination of AECOM's technical expertise and comprehensive suite of industry-leading water capabilities, clients are achieving successful outcomes and delivering results from WIFIA funding.
"Across the U.S. we are continuing to support our clients in delivering the next generation of critical infrastructure projects that are only made possible through government funding," said Lara Poloni, AECOM's president. "We are excited to build on this successful track record in the water sector, where we possess globally recognized expertise and delivery capabilities to prepare America's water systems for a more resilient and equitable future."
In partnership with organizations managing some of the nation's most critical water infrastructure, AECOM's WIFIA funded projects include helping the Pittsburgh Water and Sewer Authority ensure safe drinking water by upgrading and replacing aging water infrastructure; working with the San Francisco Public Utilities Commission with delivery of its Wastewater Capital Improvement Program to address challenges such as aging infrastructure, system reliability and climate change; and supporting the New Jersey Infrastructure Bank in modernizing wastewater and drinking water systems serving over 10 million people throughout New Jersey.
"The revitalization of the nation's water infrastructure continues to garner growing government investment — and demands expertise attuned to the latest infrastructure and climate change challenges," said Beverley Stinson, chief executive of AECOM's global Water business. "Through the ongoing success of our Sustainable Legacies strategy, our water experts possess the world-class technical skills to support safe, timely project delivery while ensuring social and environmental outcomes that align with federal, state and local government objectives."
As a leading public-sector partner, AECOM has worked with clients in the water sector and across the infrastructure market to help secure funding from the Infrastructure Investment and Jobs Act, the Inflation Reduction Act, and other funding opportunities. The company's suite of digital tools, including PlanEngage, PipeInsights, and Fund Navigator are helping clients identify and leverage numerous available funds to meet their key infrastructure objectives. To learn more about the Company's offering, click here.
Persons2 in the news

Vice president of AECOM's global Water business line

President of AECOM Technology Corporation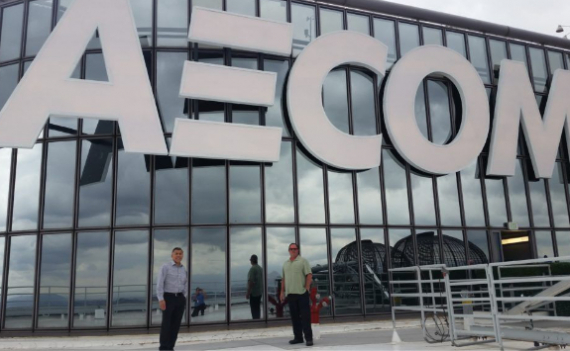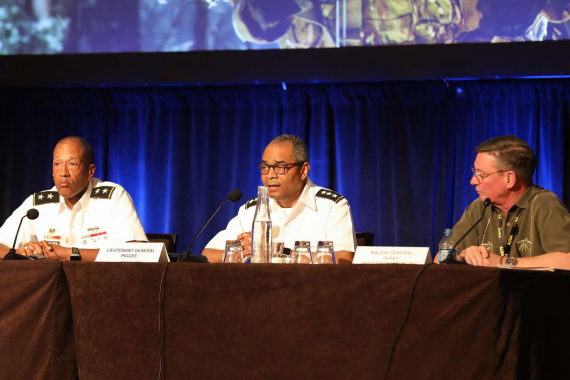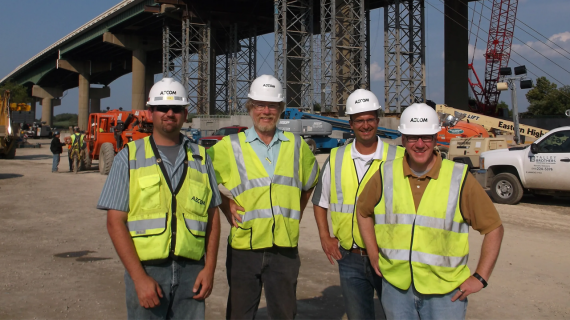 Press releases on the topic
NEW YORK PRESS RELEASES
GlobalNY.biz Press Releases are the latest news from New York companies.
Official press releases of New York companies are regularly published on the resource. You can find out the latest news of enterprises in the corresponding section on the main page. Placing press releases is a traditional and effective way to promote your business. It allows organizations to announce themselves and their products and services to the widest possible audience. In this case, the informational occasion can be anything: attracting people to an event or conference, highlighting new products or personnel appointments. If you set a goal to draw attention to your information, then GlobalNY.biz will become your reliable assistant in this matter. Thanks to the portal, your press release will be seen by reviewers of leading Internet publications, clients and partners.
GlobalNY.biz allows representatives of companies and organizations in New York to independently post a press release when registering on the resource. The most important feature of GlobalNY.biz is that all publications of New York companies fall into the archives and will be available from the search for a long time. You just need to add the press release to the news feed.
GlobalNY.biz offers its customers a subscription service that allows companies to regularly publish press releases on favorable terms. In addition, the business portal makes it possible to more fully tell about the life of the company by adding photos and videos, personas and employee quotes. All information materials have active links and will lead potential customers to your resource.
Alena Potapova
---
Development Director