19 April 2023
1417
4 min.
1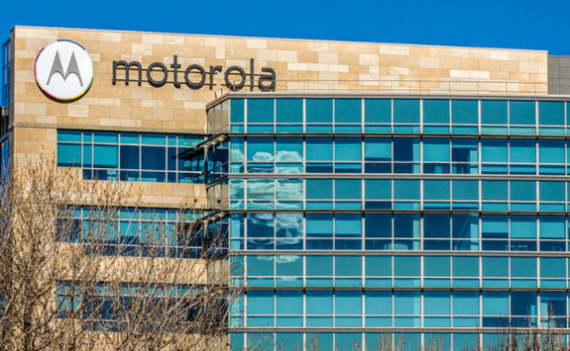 Motorola Solutions (NYSE: MSI), will showcase how its latest cloud and AI-powered Video Security and Access Control solutions help enterprise and public safety organisations to gain a leading edge in efficiency and safety at Expo Seguridad 2023.
"Our customers' security needs are dynamic, particularly as economies recover from the global pandemic while continuing to face increasingly complex threats," said John Kedzierski, senior vice president of Video Security & Access Control at Motorola Solutions. "Over the past five years we have expanded our video security and access control portfolio to build one of the most comprehensive and advanced sets of capabilities available in the world to help them to overcome these challenges. These innovative cloud-based and on-premise solutions are designed to scale and flex with organizations as their needs evolve."
Motorola Solutions was recently named a "Leader" in one of the most in-depth quantitative and qualitative assessments of VSaaS providers, the IDC MarketScape: Worldwide Video Security as a Service (VSaaS) 2022 Vendor Assessment. The advanced video analytics capabilities and cloud-native offerings that are amongst those evaluated by IDC will be showcased at the event in addition to Motorola Solutions' leading portfolio of physical security and mission critical communication solutions.
Motorola Solutions Technology Highlights at Expo Seguridad
Motorola Solutions' technology demonstrations include the latest offerings from the Avigilon Security Suite, including Avigilon Alta and Avigilon Unity. Avigilon Alta is an entirely cloud-native security suite that brings together Ava Security's video portfolio and Openpath's access control solutions. It requires no infrastructure beyond cameras, controllers and access control readers utilizing cloud infrastructure managed by Motorola Solutions. Avigilon Unity is an on-premise security suite that has all the hallmarks of the original Avigilon portfolio, including Avigilon Control Center, Avigilon Cloud Services and Access Control Manager. It is designed for enterprises that want to manage their own systems.
Motorola Solutions will also showcase the Avigilon Decision Management System. This new cloud-based command center software unifies video, access control and intrusion management as well as Avigilon Radio Alert Integration, an advanced feature which enables users to directly receive alarms, such as access control notifications, on their Motorola Solutions APX (P25) and MOTOTRBO (DMR) two-way radios.
Pelco, Motorola Solutions' camera-first VMS-agnostic solution, will demonstrate its newest cameras and Pelco Elevate, a service that combines on-camera analytics with cloud-based machine learning to deliver more powerful analytics, and Pelco Calipsa, a cloud-based, AI-powered analytics engine that offers object detection, scene change and camera masking to optimise video security with real-time person and vehicle detection.
Mission critical voice communications and mobile video solutions will also be displayed, including:
APX N50 - An advanced P25 radio that's small and sleek, yet tough enough for all day use in harsh environments. The APX N50 features advanced microphones, a unique speaker design and industry-leading APX audio algorithms, including automatic volume adjustment to suit the environment and ViQi Basic Voice Control for voice-controlled operation.
VB400 body-worn cameras - Stay connected with Wi-Fi and 4G LTE while recording in full HD and with live-streaming from the frontline. With an IP67 rating, the VB400 body-worn camera is ready for the harshest weather conditions and VideoManager digital evidence management software allows officers to upload and secure storage seamlessly while adding important details including time, date, location and incident data.
L6Q Quick-Deploy LPR Camera System - A portable license plate reader that combines sophisticated license plate recognition (LPR) for added safety and security, anywhere. The L6Q camera can be deployed and configured in a matter of minutes making it ideal for targeted investigations, securing events, and adding an extra layer of protection to crime hotspots, helping agencies to improve the safety of their communities.
Discover this and more at:
Expo Seguridad
Date: April 18- April 20
Schedule: From 12:00 p.m. to 8:00 p.m.
Venue: Centro Citibanamex (Ave. Conscripto 311, Lomas de Sotelo, Miguel Hidalgo. Mexico City, 11619, CDMX.)
Booth Motorola Solutions: 1305
More information: https://www.exposeguridadmexico.com/
Persons1 in the news

Vice president of Video Security & Access Control at Motorola Solutions
Press releases on the topic
NEW YORK PRESS RELEASES
GlobalNY.biz Press Releases are the latest news from New York companies.
Official press releases of New York companies are regularly published on the resource. You can find out the latest news of enterprises in the corresponding section on the main page. Placing press releases is a traditional and effective way to promote your business. It allows organizations to announce themselves and their products and services to the widest possible audience. In this case, the informational occasion can be anything: attracting people to an event or conference, highlighting new products or personnel appointments. If you set a goal to draw attention to your information, then GlobalNY.biz will become your reliable assistant in this matter. Thanks to the portal, your press release will be seen by reviewers of leading Internet publications, clients and partners.
GlobalNY.biz allows representatives of companies and organizations in New York to independently post a press release when registering on the resource. The most important feature of GlobalNY.biz is that all publications of New York companies fall into the archives and will be available from the search for a long time. You just need to add the press release to the news feed.
GlobalNY.biz offers its customers a subscription service that allows companies to regularly publish press releases on favorable terms. In addition, the business portal makes it possible to more fully tell about the life of the company by adding photos and videos, personas and employee quotes. All information materials have active links and will lead potential customers to your resource.
Alena Potapova
---
Development Director