26 April 2023
1492
2 min.
1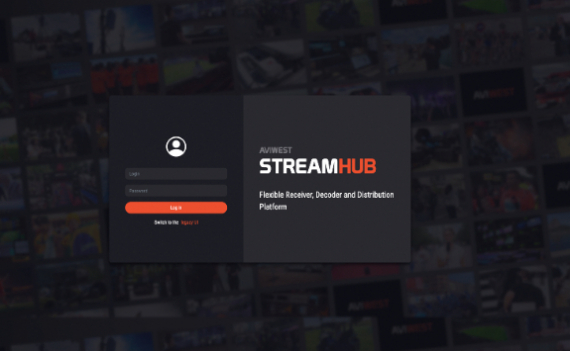 Haivision (TSX: HAI), a leading global provider of mission-critical, real-time video networking and visual collaboration solutions, today announced that the company was honored with two awards at the centennial NAB Show in Las Vegas. As a combined solution, Haivision StreamHub and Haivision Pro460 won a NAB Product of the Year Award in the Remote Production category and StreamHub won a TVBEurope Best in Show Award.
Haivision StreamHub is a powerful broadcast-grade receiver and distribution platform that provides users with a scalable and tailored video solution for receiving, managing, and sharing live streams from multiple mobile transmitters, including third-party systems, via a single interface easily and efficiently. With support for SDI, NDI, ST 2110, SRT and other IP outputs, StreamHub works seamlessly with both on-prem and cloud-based live production platforms.
The Haivision Pro460 mobile transmitter transmits multi-camera HD and pristine 4K UHD video, including in HDR, at low latency over 5G, bonded cellular networks and the internet for broadcast contribution and remote production. Together, Haivision StreamHub and Haivision Pro460 bring simplicity, flexibility, and efficiency to any live sports, news, or event production and on-premise, cloud, or remote production workflows.
"We're proud that Haivision's innovative technology continues to be recognized as a pioneering force for video contribution and remote production for the broadcast industry," says Jean-Marc Racine, Chief Product Officer, Haivision. "These awards underscore why Haivision technology is trusted by broadcasters worldwide because of its quality, reliability, and ultra-low latency."    
Each year, the NAB Show Product of the Year Awards recognize and celebrate the most significant and promising new products and technologies being exhibited at the show, and the TVBEurope awards are presented to outstanding products and solutions from the NAB show floor.
To learn more about Haivision StreamHub, please visit: https://www.haivision.com/products/video-transmitters-mobile-encoders/streamhub/
For more on Haivision Pro460, please visit: https://www.haivision.com/products/video-transmitters-mobile-encoders/pro/
Persons1 in the news

Chief Product Officer at Haivision
Press releases on the topic
NEW YORK PRESS RELEASES
GlobalNY.biz Press Releases are the latest news from New York companies.
Official press releases of New York companies are regularly published on the resource. You can find out the latest news of enterprises in the corresponding section on the main page. Placing press releases is a traditional and effective way to promote your business. It allows organizations to announce themselves and their products and services to the widest possible audience. In this case, the informational occasion can be anything: attracting people to an event or conference, highlighting new products or personnel appointments. If you set a goal to draw attention to your information, then GlobalNY.biz will become your reliable assistant in this matter. Thanks to the portal, your press release will be seen by reviewers of leading Internet publications, clients and partners.
GlobalNY.biz allows representatives of companies and organizations in New York to independently post a press release when registering on the resource. The most important feature of GlobalNY.biz is that all publications of New York companies fall into the archives and will be available from the search for a long time. You just need to add the press release to the news feed.
GlobalNY.biz offers its customers a subscription service that allows companies to regularly publish press releases on favorable terms. In addition, the business portal makes it possible to more fully tell about the life of the company by adding photos and videos, personas and employee quotes. All information materials have active links and will lead potential customers to your resource.
Alena Potapova
---
Development Director