9 March 2023
301
1 min.
1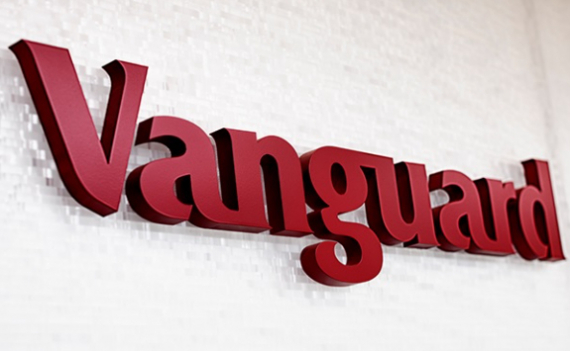 Vanguard today launched Vanguard Short-Term Tax-Exempt Bond ETF (Ticker: VTES). The new municipal bond index ETF is managed by Vanguard Fixed Income Group and is designed for tax-sensitive investors with a short-term time horizon and low interest rate risk tolerance.
"Vanguard Short-Term Tax-Exempt Bond ETF is built to optimize tax efficiency for investors seeking to allocate to the shorter end of the municipal bond market," said Sara Devereux, global head of Vanguard Fixed Income Group. "The new ETF complements our broad fixed income lineup and provides clients with another avenue to tap our municipal bond team's talent and capabilities."
Vanguard Short-Term Tax-Exempt Bond ETF predominantly invests in short-term investment grade municipal bonds and will track the S&P® 0-7 Year National AMT-Free Municipal Bond Index. The ETF has an expense ratio of 0.07%, compared to 0.56% for the average short-term bond fund.1 Steve McFee, CFA® who has been at Vanguard for 18 years, is the portfolio manager of Vanguard Short-Term Tax-Exempt Bond ETF.
Vanguard Fixed Income Group
For more than four decades, Vanguard Fixed Income Group has distinguished itself with deep investment capabilities, disciplined security selection processes, and rigorous risk management techniques, resulting in consistent, long-term performance. Vanguard's track record reflects this, with 89% of Vanguard bond funds outperforming their peer group averages over the ten-year period ending December 31, 2022.2 The new ETF is managed by the same municipal bond team that backs Vanguard Tax-Exempt Bond ETF (Ticker: VTEB), which has grown to more than $25 billion in assets and has delivered competitive performance with low tracking error to investors over the past seven years.3
Persons1 in the news

Global head of Fixed Income Group
Press releases on the topic
NEW YORK PRESS RELEASES
GlobalNY.biz Press Releases are the latest news from New York companies.
Official press releases of New York companies are regularly published on the resource. You can find out the latest news of enterprises in the corresponding section on the main page. Placing press releases is a traditional and effective way to promote your business. It allows organizations to announce themselves and their products and services to the widest possible audience. In this case, the informational occasion can be anything: attracting people to an event or conference, highlighting new products or personnel appointments. If you set a goal to draw attention to your information, then GlobalNY.biz will become your reliable assistant in this matter. Thanks to the portal, your press release will be seen by reviewers of leading Internet publications, clients and partners.
GlobalNY.biz allows representatives of companies and organizations in New York to independently post a press release when registering on the resource. The most important feature of GlobalNY.biz is that all publications of New York companies fall into the archives and will be available from the search for a long time. You just need to add the press release to the news feed.
GlobalNY.biz offers its customers a subscription service that allows companies to regularly publish press releases on favorable terms. In addition, the business portal makes it possible to more fully tell about the life of the company by adding photos and videos, personas and employee quotes. All information materials have active links and will lead potential customers to your resource.
Alena Potapova
---
Development Director