15 March 2023
1736
2 min.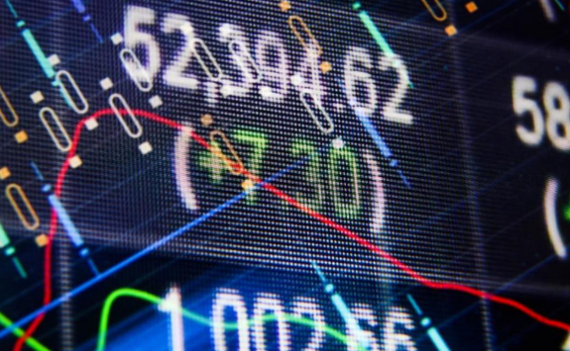 New York Mortgage Trust, Inc. (Nasdaq: NYMT) ("NYMT" or the "Company") today announced that its Board of Directors (the "Board") authorized the upsize of its previously announced common stock repurchase program such that common stock having an aggregate value of $200 million remains available for repurchase after giving effect to the upsize.
As of March 14, 2023, the Company had repurchased approximately $46 million of the $200 million of common stock originally authorized for repurchase under the common stock repurchase program. The upsize announced today brings the total size of the common stock repurchase program to $246 million. All other terms of the Company's common stock repurchase program remain unchanged.
In addition, the Board authorized a preferred stock repurchase program under which the Company may repurchase up to $100 million of the Company's preferred stock, which includes the Company's 8.000% Series D Fixed-to-Floating Rate Cumulative Redeemable Preferred Stock, 7.875% Series E Fixed-to-Floating Rate Cumulative Redeemable Preferred Stock, 6.875% Series F Fixed-to-Floating Rate Cumulative Redeemable Preferred Stock, and 7.000% Series G Cumulative Redeemable Preferred Stock.
The preferred stock repurchase program does not require the purchase of any minimum number of shares. Acquisitions under the preferred stock repurchase program may be made in the open market, through privately negotiated transactions or block trades or other means, in accordance with applicable securities laws. The timing and extent to which the Company repurchases shares of its preferred stock will depend upon, among other things, market conditions, share price, liquidity, regulatory requirements and other factors, and repurchases may be commenced or suspended at any time without prior notice. The Company expects to fund any preferred stock repurchases through current liquidity.
Press releases on the topic
NEW YORK PRESS RELEASES
GlobalNY.biz Press Releases are the latest news from New York companies.
Official press releases of New York companies are regularly published on the resource. You can find out the latest news of enterprises in the corresponding section on the main page. Placing press releases is a traditional and effective way to promote your business. It allows organizations to announce themselves and their products and services to the widest possible audience. In this case, the informational occasion can be anything: attracting people to an event or conference, highlighting new products or personnel appointments. If you set a goal to draw attention to your information, then GlobalNY.biz will become your reliable assistant in this matter. Thanks to the portal, your press release will be seen by reviewers of leading Internet publications, clients and partners.
GlobalNY.biz allows representatives of companies and organizations in New York to independently post a press release when registering on the resource. The most important feature of GlobalNY.biz is that all publications of New York companies fall into the archives and will be available from the search for a long time. You just need to add the press release to the news feed.
GlobalNY.biz offers its customers a subscription service that allows companies to regularly publish press releases on favorable terms. In addition, the business portal makes it possible to more fully tell about the life of the company by adding photos and videos, personas and employee quotes. All information materials have active links and will lead potential customers to your resource.
Alena Potapova
---
Development Director