2 March 2023
906
2 min.
2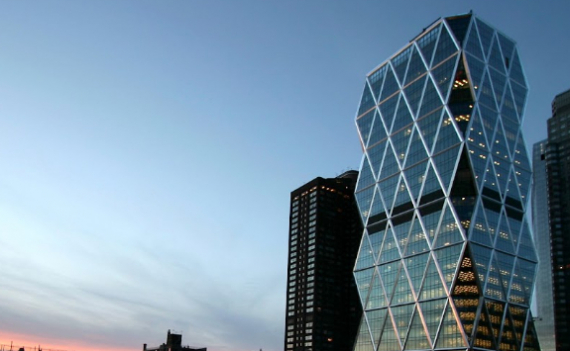 Hearst today announced that Jessica Hogue has been named Hearst chief data officer, consumer media. The announcement was made by Hearst President and Chief Executive Officer Steven R. Swartz and Hearst Executive Vice President and Chief Operating Officer Mark Aldam. Hogue starts in this new role March 6.
Hogue will be responsible for driving Hearst's data strategy across its consumer media businesses, which include Magazines, Newspapers and Television, and supporting innovative solutions and personalized experiences that leverage the scale of Hearst's media assets.
"Jessica has a diverse yet deep background in digital data management roles, and we are thrilled to have her leading our efforts in this vital area of our consumer businesses," said Aldam.
Hogue joins Hearst from Innovid, where she was most recently general manager of measurement and analytics and developed the company's measurement vision and strategy. She also managed teams supporting consumer packaged goods, automotive and telecommunications marketers.
Prior to joining Innovid in 2019, Hogue spent over 12 years at Nielsen in various roles, including senior vice president for digital, product leadership and client solutions. Hogue oversaw digital revenue and partnerships, working with the largest U.S. media companies, digital platforms and global marketers.
"Hearst's consumer media businesses represent a unique and expansive audience across the portfolio of newspapers, magazines and television stations," Hogue said. "I'm thrilled to join the leadership team at this pivotal time to help build an innovative data strategy to power consumer experiences."
Hogue is a board member of the Community-Word Project, a New York City-based nonprofit that aims to empower students' voices through the creative arts. Hogue completed her executive MBA at Jack Welch Management Institute. She holds a bachelor's degree from Pepperdine University and a master's degree in journalism from Columbia University.
Persons2 in the news

Executive Vice President & Chief Operating Officer, Hearst

Сhief data officer Hearst
Press releases on the topic
NEW YORK PRESS RELEASES
GlobalNY.biz Press Releases are the latest news from New York companies.
Official press releases of New York companies are regularly published on the resource. You can find out the latest news of enterprises in the corresponding section on the main page. Placing press releases is a traditional and effective way to promote your business. It allows organizations to announce themselves and their products and services to the widest possible audience. In this case, the informational occasion can be anything: attracting people to an event or conference, highlighting new products or personnel appointments. If you set a goal to draw attention to your information, then GlobalNY.biz will become your reliable assistant in this matter. Thanks to the portal, your press release will be seen by reviewers of leading Internet publications, clients and partners.
GlobalNY.biz allows representatives of companies and organizations in New York to independently post a press release when registering on the resource. The most important feature of GlobalNY.biz is that all publications of New York companies fall into the archives and will be available from the search for a long time. You just need to add the press release to the news feed.
GlobalNY.biz offers its customers a subscription service that allows companies to regularly publish press releases on favorable terms. In addition, the business portal makes it possible to more fully tell about the life of the company by adding photos and videos, personas and employee quotes. All information materials have active links and will lead potential customers to your resource.
Alena Potapova
---
Development Director