3 March 2023
1751
5 min.
1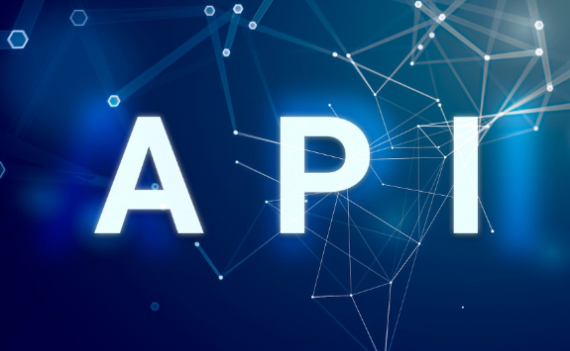 Through Edge Discovery & Quality of Service (QoS) APIs, developers and enterprises will be able to choose network attributes and optimize the back-end architecture based on application requirements

What you need to know:
Verizon is working with AWS to help customers take advantage of Verizon's Edge Discovery & Quality of Service (QoS) APIs combined with AWS Wavelength to enable emerging use cases and improve the customer experience.
Using Verizon 5G Edge with AWS Wavelength, developers and businesses can build and deploy a variety of latency-sensitive applications for use cases such as IoT, robotics, computer vision, immersive AR/VR gaming, enhanced sports and stadiums experiences, video distribution, and connected and autonomous vehicles.
Verizon today revealed an Edge Discovery & Quality of Service (QoS) API proof of concept with Amazon Web Services, Inc. (AWS) that allows customers to combine Dynamic Quality of Service (QoS) from Verizon with AWS edge services. This combination delivers the ability for customers to deploy low latency, high bandwidth applications across a variety of emerging use cases.
For years, technologists have wanted the flexibility to choose network attributes and optimize the back-end architecture based on application requirements. Today's innovative applications such as computer vision, internet of things (IoT), robotics, autonomous vehicles, and enhanced sports and stadium experiences, are heavily dependent on specific network attributes. The capability to select Quality of Service with minimal latency, edge discovery, and location attributes will help developers build performance sensitive applications, map to, and operate from the closest AWS Wavelength Zone, AWS infrastructure deployments that embed AWS compute and storage services at the edge of the Verizon 5G network.
"Developers & Enterprises who utilize our 5G Network and Edge Services are able to orient their applications to deliver low latency use cases for their customers," said Anil Guntupalli Vice President of Technology and Strategy Planning for Verizon. "As part of this evolution, network APIs represent a change in the way network resources are consumed, so that network capabilities can be incorporated into applications in a programmatic way, favoring a much more agile environment for innovation and co-creation of services. We aim to transform & abstract our network into platforms, redefining the way developers can co-create services, and are exploring ways to provide more capabilities as we get more feedback from our developer community."
"We hear from customers about their need to build emerging use cases like IoT and robotics, which require consistent low-latency for an uninterrupted end customer experience," said Jan Hofmeyr, vice president, Amazon Elastic Compute Cloud (Amazon EC2) at AWS. "By working with Verizon to bring together their Network APIs with AWS Wavelength, we are demonstrating for the industry and developers the ability to drive these emerging use cases easily and seamlessly."
The new APIs are available in a beta version for select customers and can be accessed through Verizon or AWS API portals.
Customers taking advantage of Edge Discovery & Quality of Service (QoS) APIs
One customer positioned to take advantage of this advancing technology is Holo-Light. Holo-Light specializes in unlocking the full potential of augmented and virtual reality in the enterprise market by providing advanced visualization and performance through XR streaming technology. "Quality of service and low latency are critical in ensuring a seamless experience for Holo-light's customers. By leveraging AWS Wavelength and Verizon's Dynamic Quality of Service, we can ensure that our customers receive the highest level of quality and reliability for their XR experiences, allowing higher quality graphics, more realistic interactions, and a better overall experience," said Florian Haspinger, CEO of Holo-Light.
Another customer focused on high throughput and low latency use cases is HarperDB, a distributed global application. The ability to dynamically route workloads based on geography through AWS Wavelength on Verizon will continue to allow HarperDB to improve application performance while dramatically reducing cost and improving customer experiences. This flexibility is critical for HarperDB customers like Edison Interactive, whose platform relies on the work HarperDB, Verizon, and AWS are doing to reduce latency by up to 250x in Edison's digital out-of-home Golf Cart experience across 30,000 golf carts nationwide.
Verizon's Mobile Edge Compute
Verizon 5G Edge brings together Verizon's ultrafast, low latency 5G Ultra Wideband network and AWS's cloud services to enable the creation of next-generation applications. Applications are deployed to AWS Wavelength Zones and seamlessly access the breadth of AWS services in the region. That means developers can build applications that are experientially immersive, with fast response requirements, such as game and live video streaming, machine learning inference at the edge, and augmented and virtual reality (AR/VR).
AWS Wavelength offers numerous features and options—AWS Graviton processor-based, memory-optimized, and general-purpose Amazon Elastic Compute Cloud (Amazon EC2) instances and Amazon Elastic Block Storage (EBS) volumes—to help customers choose the most suitable compute and storage respectively for their workloads. Additionally, Amazon Elastic Container Service (Amazon ECS) and Amazon Elastic Kubernetes Service (Amazon EKS) help customers deploy applications on AWS Wavelength Zones and across broader AWS Regions and the edge.
Verizon 5G Edge with AWS Wavelength is currently available in 19 locations including Atlanta, Boston, Charlotte, Chicago, Dallas, Denver, Detroit, Houston, Las Vegas, Los Angeles, Miami, Minneapolis, Nashville, New York City, Phoenix, the San Francisco Bay Area, Seattle, Tampa, and Washington DC. Verizon and AWS also offer private mobile edge computing for enterprises called Verizon 5G Edge with AWS Outposts.
Persons1 in the news

Vice president, Amazon Elastic Compute Cloud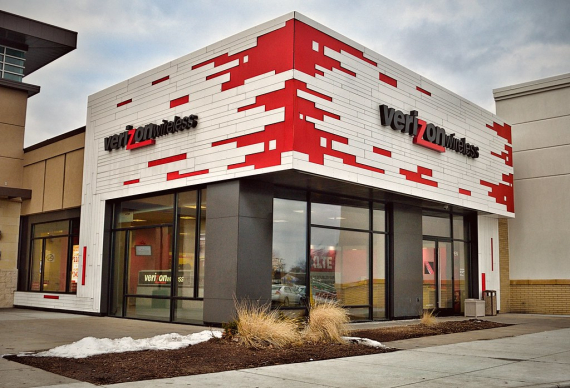 Press releases on the topic
NEW YORK PRESS RELEASES
GlobalNY.biz Press Releases are the latest news from New York companies.
Official press releases of New York companies are regularly published on the resource. You can find out the latest news of enterprises in the corresponding section on the main page. Placing press releases is a traditional and effective way to promote your business. It allows organizations to announce themselves and their products and services to the widest possible audience. In this case, the informational occasion can be anything: attracting people to an event or conference, highlighting new products or personnel appointments. If you set a goal to draw attention to your information, then GlobalNY.biz will become your reliable assistant in this matter. Thanks to the portal, your press release will be seen by reviewers of leading Internet publications, clients and partners.
GlobalNY.biz allows representatives of companies and organizations in New York to independently post a press release when registering on the resource. The most important feature of GlobalNY.biz is that all publications of New York companies fall into the archives and will be available from the search for a long time. You just need to add the press release to the news feed.
GlobalNY.biz offers its customers a subscription service that allows companies to regularly publish press releases on favorable terms. In addition, the business portal makes it possible to more fully tell about the life of the company by adding photos and videos, personas and employee quotes. All information materials have active links and will lead potential customers to your resource.
Alena Potapova
---
Development Director