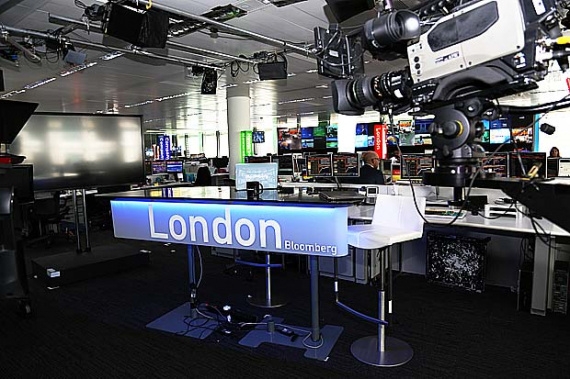 25th March, 2020, London — Bloomberg L.P., the leading financial technology and information company, is contributing £1 million to the London Community Response Fund, a new mechanism to support London's civil society and cultural groups affected by the COVID-19 pandemic.
With this donation, Bloomberg becomes the fund's founding corporate partner, building on the £1 million contributed by the Mayor of London and £1m from City Bridge Trust. The contribution from Bloomberg was announced alongside the decision from Trust for London to allocate £500,000 to the effort.
Thanks to this outstanding cross-sector collaborative effort, the London Community Response Fund now stands at over £5 million, with further funders expected to announce their contributions in the coming days. This comes ahead of the opening of applications for civil society groups affected by the crisis to apply for support later in the week.
Jemma Read, Global Head of Corporate Philanthropy, Bloomberg L.P. said: "The coronavirus pandemic risks the continuity and stability of thousands of London's nonprofit organisations and the vitally important services they provide to our communities. This joint initiative, with so many incredible philanthropic partners, will help ensure that many of our city's nonprofits can withstand this crisis and continue to serve the most vulnerable Londoners."
The fund, which will be coordinated by London Funders, will be available to organisations facing immediate financial pressures and uncertainty because of the COVID-19 outbreak – with reports of organisations dealing with increased demand for services, sickness affecting staff and volunteers, and lower donations.
Funding partners have been working with London Funders to identify the needs of London's communities to ensure that resources can flow quickly to those worst affected. This includes work to identify and focus on the needs of vulnerable groups, children and young people, food, advice, domestic violence, homelessness, arts and culture organisations and more.
Bharat Mehta, Chief Executive, Trust for London said: "Trust for London is committed to helping its grantees and the wider sector during this challenging time. We are pleased to contribute £500,000 to this vital fund. It is great to see the sector coming together, acting quickly and pooling resources to support vulnerable Londoners and communities affected by the pandemic."
Details of the funding programme's first wave of applications will be published on the London Funders website in the coming days, and groups can sign up at https://londonfunders.org.uk/our-blog/new-emergency-support-fund-announced-help-community-and-voluntary-organisations. This page will be regularly updated as details are announced.
The new funding announcement follows the publication of a statement signed by more than 200 funders wishing to show their support to the sector at this time. The statement, coordinated by London Funders, has signatories from across the UK who can all be seen on the dedicated website: www.covid19funders.org.uk.
NEW YORK PRESS RELEASES
GlobalNY.biz Press Releases are the latest news from New York companies.
Official press releases of New York companies are regularly published on the resource. You can find out the latest news of enterprises in the corresponding section on the main page. Placing press releases is a traditional and effective way to promote your business. It allows organizations to announce themselves and their products and services to the widest possible audience. In this case, the informational occasion can be anything: attracting people to an event or conference, highlighting new products or personnel appointments. If you set a goal to draw attention to your information, then GlobalNY.biz will become your reliable assistant in this matter. Thanks to the portal, your press release will be seen by reviewers of leading Internet publications, clients and partners.
GlobalNY.biz allows representatives of companies and organizations in New York to independently post a press release when registering on the resource. The most important feature of GlobalNY.biz is that all publications of New York companies fall into the archives and will be available from the search for a long time. You just need to add the press release to the news feed.
GlobalNY.biz offers its customers a subscription service that allows companies to regularly publish press releases on favorable terms. In addition, the business portal makes it possible to more fully tell about the life of the company by adding photos and videos, personas and employee quotes. All information materials have active links and will lead potential customers to your resource.
Alena Potapova
---
Development Director