2 February 2023
1127
2 min.
1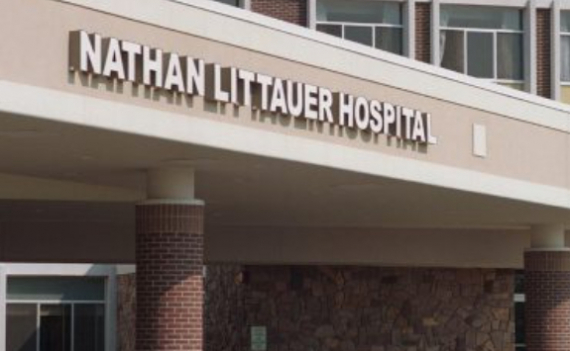 Pediatrician Maruthi Madhav Sunkara, MD, has passed the American Board of Lifestyle Medicine (ABLM) Examination. Dr. Sunkara is now a Diplomate of the American Board of Lifestyle Medicine, and a board-certified lifestyle medicine physician. Known to be a rigorous exam, the healthcare professionals who pass the ABLM examination are regarded as experts in the science of preventing, treating, and reversing chronic disease in an evidenced-based manner.
"My recent board-certification in Lifestyle Medicine compliments my knowledge and expertise in Pediatric Care and Obesity Medicine," said Dr. Sunkara. "I will utilize the knowledge acquired during the board-certification process and my unique pediatric experience to help parents manage their children's health. I believe with patient and family education, and compassionate care, we can make a difference in children's lives for the better."
The ABLM provides quality education and credentials to physicians dedicated to the practice of lifestyle medicine. According to the American College of Lifestyle Medicine, Lifestyle Medicine is a medical specialty, which prevents and treats chronic conditions including but not limited to; cardiovascular diseases, type 2 diabetes, and obesity.
The six pillars of Lifestyle Medicine are: Nutrition, Physical Activity, Stress Management, Restorative Sleep, Social Connection, and Avoidance of Risky Substances. The application of these six pillars includes a whole-food, plant-predominant eating pattern, physical activity, restorative sleep, stress management, avoidance of risky substances, and positive social connections. More importantly, the practice of these six pillars is effective in the prevention of chronic conditions.
"Lifestyle Medicine is evidence-based and growing in popularity," added Dr. Sunkara. "The six pillars of Lifestyle Medicine are precursors to good health. What's interesting is that the pillars can apply to anyone to maintain a healthy lifestyle and to prevent chronic disease."
In addition to Dr. Sunkara's recent achievement, he is also a Diplomate of the American Board of Obesity Medicine and a certified asthma educator. Dr. Sunkara completed his residency in Pediatrics and Internal Medicine at Metropolitan Hospital Center, New York Medical College, and is the Chief of Pediatrics at Nathan Littauer Hospital.
Dr. Sunkara is accepting new pediatric patients. His office can be reached by dialing (518) 775-4234, and is located at Nathan Littauer's Gloversville Primary Care Center at 99 East State Street, Suite 105, Gloversville, NY 12078.
Persons1 in the news

Press releases on the topic
NEW YORK PRESS RELEASES
GlobalNY.biz Press Releases are the latest news from New York companies.
Official press releases of New York companies are regularly published on the resource. You can find out the latest news of enterprises in the corresponding section on the main page. Placing press releases is a traditional and effective way to promote your business. It allows organizations to announce themselves and their products and services to the widest possible audience. In this case, the informational occasion can be anything: attracting people to an event or conference, highlighting new products or personnel appointments. If you set a goal to draw attention to your information, then GlobalNY.biz will become your reliable assistant in this matter. Thanks to the portal, your press release will be seen by reviewers of leading Internet publications, clients and partners.
GlobalNY.biz allows representatives of companies and organizations in New York to independently post a press release when registering on the resource. The most important feature of GlobalNY.biz is that all publications of New York companies fall into the archives and will be available from the search for a long time. You just need to add the press release to the news feed.
GlobalNY.biz offers its customers a subscription service that allows companies to regularly publish press releases on favorable terms. In addition, the business portal makes it possible to more fully tell about the life of the company by adding photos and videos, personas and employee quotes. All information materials have active links and will lead potential customers to your resource.
Alena Potapova
---
Development Director