11 December 2021
2066
1 min.
4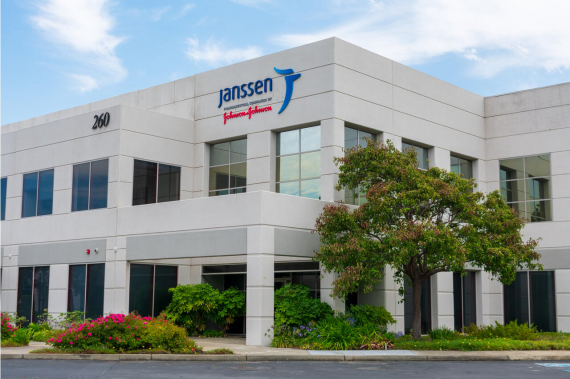 The Janssen Pharmaceutical Companies of Johnson & Johnson announced today new analyses illustrating responses that first-line treatment with DARZALEX® (daratumumab)-based regimens may be able to achieve, including a potential survival benefit for DARZALEX® in combination with lenalidomide and dexamethasone (Rd). Updated data from the randomized Phase 2 GRIFFIN study in transplant-eligible patients and real-world evidence in transplant-ineligible patients were presented at the American Society of Hematology (ASH) 2021 Annual Meeting. Data from the GRIFFIN study will also be featured in the Highlights of ASH program.
Updated Phase 2 GRIFFIN data of investigational DARZALEX® quadruple regimen for newly diagnosed transplant-eligible patients
Updated results from the GRIFFIN study, now with a median follow-up of 38.6 months, were presented in an oral session (Abstract #79). The data show improved outcomes with the addition of DARZALEX® to bortezomib (VELCADE®), lenalidomide (Revlimid®) and dexamethasone (VRd), followed by DARZALEX® plus lenalidomide (R) maintenance therapy, in transplant-eligible patients. Key findings included:
The rate of stringent complete response (sCR) favored DARZALEX®-VRd compared to VRd alone (66 percent vs. 47.4 percent; p=0.0096).
Minimal residual disease (MRD) negativity rates at a threshold of 10-5 remained significantly higher in patients treated with DARZALEX®-VRd vs. VRd alone (64.4 percent vs. 30.1 percent; p<0.0001).
At 36 months, the progression-free survival (PFS) rate trended toward favoring DARZALEX®-VRd compared to VRd alone (88.9 percent vs. 81.2 percent).
o At the median follow-up of 38.6 months, median progression-free survival (mPFS) had not been reached in either arm.
No new safety concerns were observed with longer-term follow up.
"These updated findings from the GRIFFIN study are promising when adding daratumumab to VRd in the treatment of newly diagnosed, transplant-eligible multiple myeloma," said Jacob Laubach, M.D., M.P.P.†, Clinical Director of the Jerome Lipper Multiple Myeloma Center, Dana-Farber Cancer Institute and GRIFFIN study investigator.
Additional analyses of DARZALEX®-based regimens for the treatment of transplant-ineligible newly diagnosed multiple myeloma
Research shows that 50 percent of transplant-ineligible patients will not receive a second line of therapy. An oral presentation at ASH 2021 highlighted clinical sequencing scenarios in patients with newly diagnosed transplant-ineligible multiple myeloma, utilizing data from the Phase 3 MAIA trial, including attrition rates, and real-world evidence from the Flatiron Health electronic health record-derived de-identified database* (Abstract 118). Researchers explored survival outcomes based on clinical sequencing scenarios using DARZALEX® first in combination with Rd, compared to when VELCADE® was administered first in combination with Rd. Results from this analysis suggest a potential for a survival benefit when patients received DARZALEX® in first-line treatment versus saving it for later. Future research is required to generate clinical data to confirm these results.
A second presentation of real-world evidence data provided additional insights on sequencing, based on results from a retrospective, observational cohort study evaluating patients from the Flatiron database who received first-line DARZALEX®-Rd (Abstract #1979). The analysis indicated that the real-world patient population was similar to that of the MAIA study population, with an early trend of PFS similar to that observed in the MAIA trial.
A post-hoc analysis of the Phase 3 MAIA study, focusing on patients with renal impairment, was highlighted in a poster presentation (Abstract #1646). Research shows that approximately 20 to 50 percent of patients with multiple myeloma have baseline renal impairment that can impact their choice of treatment and efficacy. The exploratory analyses presented at ASH showed that PFS and overall survival (OS) benefits were observed in these patients who were treated with DARZALEX®-Rd compared to Rd alone, regardless of the lenalidomide starting dose. OS data from the MAIA study were recently published in The Lancet Oncology.
"The clinical data presented at ASH support DARZALEX as a foundational therapy for patients with newly diagnosed multiple myeloma in transplant-ineligible populations," said Imran Khan, M.D., Ph.D., U.S. Vice President, Medical Affairs, Hematology, Janssen Scientific Affairs, LLC. "Real-world evidence about efficacy, safety and adherence is becoming increasingly important for clinicians in optimizing treatment approaches for patients with multiple myeloma. We will continue to advance research that can provide important insights about DARZALEX as part of a standard of care regimen in the frontline setting."
About the GRIFFIN Study
The Phase 2 GRIFFIN (NCT02874742) study evaluated the investigational regimen of DARZALEX® in combination with VRd and enrolled and treated more than 200 adults ages 18-70 years with newly diagnosed multiple myeloma who were eligible for high-dose therapy/autologous stem cell transplant (ASCT).
In the safety run-in cohort, patients received 25 mg of lenalidomide orally on days 1-14; 1.3 mg/m2 of bortezomib subcutaneously on days 1, 4, 8 and 11; and 20 mg of dexamethasone on days 1, 2, 8, 9, 15 and 16, every 21 days during the induction and consolidation phases (cycles 1-6). DARZALEX® 16 mg/kg IV was given on days 1, 8 and 15 of cycles 1-4 and on day 1 of cycles 5-6.
During the maintenance phase (cycles 7-32), patients received 10 mg daily of lenalidomide (15 mg beginning at cycle 10 if tolerated) on days 1-21 every 28 days and DARZALEX® 16 mg/kg IV every 56 days; this was amended to every 28 days based upon emerging clinical pharmacokinetic data demonstrating improved target saturation with every-4-week maintenance dosing. Maintenance therapy with lenalidomide may be continued beyond cycle 32 in both arms, per local standard of care.
In the subsequent randomized Phase 2 portion of the study, 207 patients were randomized and received treatment with VRd induction and consolidation, ASCT, and maintenance therapy with lenalidomide; or DARZALEX® and VRd, ASCT, and maintenance therapy with DARZALEX® and lenalidomide.
Janssen continues to invest in a clinical development program evaluating the potential of DARZALEX®-containing quadruple regimens in improving clinical outcomes for patients.
About the MAIA Study
The randomized, open-label, multicenter Phase 3 MAIA study (NCT02252172) included 737 newly diagnosed patients with multiple myeloma ineligible for high-dose chemotherapy and ASCT, aged 45-90 years (median age of 73).1 Patients were randomized to receive either DARZALEX®-Rd (D-Rd) or Rd alone in 28-day cycles. In the D-Rd arm, patients received DARZALEX® 16 mg/kg IV weekly for cycles 1-2, every two weeks for cycles 3-6 and every 4 weeks for cycle 7 and thereafter. Patients in both treatment arms received 25 mg of lenalidomide on days 1-21 of each 28-day cycle, and dexamethasone at 40 mg once a week. Patients in both treatment arms continued until disease progression or unacceptable toxicity.
Earlier results from the MAIA study supported the U.S. Food and Drug Administration (FDA) approval of DARZALEX® in combination with Rd, marking the first approval of a CD-38 monoclonal antibody for patients with transplant-ineligible newly diagnosed multiple myeloma. These data were also published in The New England Journal of Medicine in 2019.
Modeling and Real-World Data Limitations
Modeling and real-world data have the potential to supplement randomized controlled trial data by providing additional information about how a medicine performs across all available Phase 2 and 3 clinical trials and in routine clinical practice. There are limitations, however, and these data cannot be used as stand-alone evidence to validate the efficacy or safety of a treatment.
Persons2 and Companies2 in the news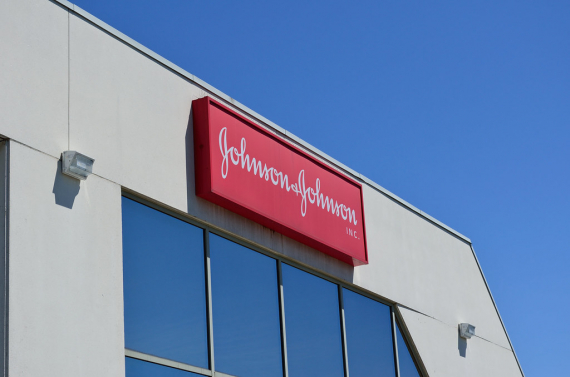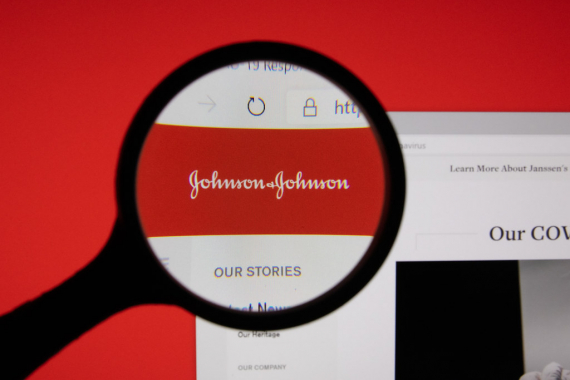 Press releases on the topic
NEW YORK PRESS RELEASES
GlobalNY.biz Press Releases are the latest news from New York companies.
Official press releases of New York companies are regularly published on the resource. You can find out the latest news of enterprises in the corresponding section on the main page. Placing press releases is a traditional and effective way to promote your business. It allows organizations to announce themselves and their products and services to the widest possible audience. In this case, the informational occasion can be anything: attracting people to an event or conference, highlighting new products or personnel appointments. If you set a goal to draw attention to your information, then GlobalNY.biz will become your reliable assistant in this matter. Thanks to the portal, your press release will be seen by reviewers of leading Internet publications, clients and partners.
GlobalNY.biz allows representatives of companies and organizations in New York to independently post a press release when registering on the resource. The most important feature of GlobalNY.biz is that all publications of New York companies fall into the archives and will be available from the search for a long time. You just need to add the press release to the news feed.
GlobalNY.biz offers its customers a subscription service that allows companies to regularly publish press releases on favorable terms. In addition, the business portal makes it possible to more fully tell about the life of the company by adding photos and videos, personas and employee quotes. All information materials have active links and will lead potential customers to your resource.
Alena Potapova
---
Development Director