9 December 2021
2730
5 min.
9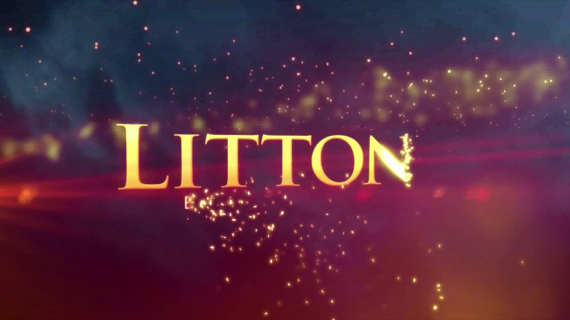 Dave Morgan, founder, president and chief executive officer, and Pete Sniderman, chief operating officer, of Litton Entertainment, will retire from their positions at year's end.
With 32 series and hundreds of hours of Emmy Award-winning programming annually on leading broadcast station groups including the ABC stations, and networks including CBS, NBC, Telemundo and The CW, Litton Entertainment is among the leading content providers. Its program portfolio airs in 97 countries, including the company's dedicated FAST channels – Xplore and The Jack Hanna Channel – which are available on some of the most popular connected TV and streaming platforms.
"Over the course of three decades, Dave has built a tremendous organization, recognized by the industry for unique programming that entertains, educates and inspires," said Frank Biancuzzo, president of Hearst Media Production Group, the recently launched Hearst Television unit which is Litton Entertainment's parent organization. "Together with Pete Sniderman, they've positioned the company for an exciting and innovative period of growth."
"I'm most proud of our Litton partnerships and my Litton colleagues who helped me define the gold standard in quality, educational television in America. I leave the television industry better than I found it," Morgan said. "We created a great company, and we're pleased that Hearst Media Production Group will bring the resources to help grow Litton to the next level."
"I'm so gratified to have had the opportunity to make a contribution to programming that educated generations of young people," Sniderman said. "And I'm excited for the future of the enterprise -- the people and the projects."
Moving forward, Litton Entertainment's strong management and creative teams, under the direction of Biancuzzo and the Hearst Media Production Group, will continue to expand original programming across linear and streaming platforms for domestic and international distribution. Hearst acquired a majority interest in Litton Entertainment in 2017, and the balance in 2021.
Morgan founded Litton Entertainment in 1989 and the company quickly garnered a reputation among television executives for producing quality family programming. Today, Litton enjoys a reputation as a world class producer and distributor supplying original television series annually for major U.S. broadcast television networks and streaming services and platforms. It has a library of more than 4,000 hours of award-winning content. Litton's extensive programming honors include nearly two dozen Daytime Emmys and more than 500 Parents Choice and Telly Awards.
Morgan resides in Charleston, South Carolina, where he has served as a board member for The Medical University of South Carolina's Children's Hospital. In 2006 he was named to the Board of Trustees of The College of Charleston Business School, later joining the faculty as an Adjunct Professor and teacher of a course entitled "The Business of Television."
Sniderman has overseen Litton's expansion since 1995 through leadership of several divisions including corporate and advertising sales partnerships, international sales, programming acquisitions, network partnerships, Litton's news division and Litton News Source.
About Litton Entertainment
Litton Entertainment, a unit of Hearst Media Production Group, is a preeminent independent producer and distributor, creating and distributing hundreds of hours of award-winning quality programming annually across genres and demographics to outlets globally including linear, streaming, digital and social media platforms. Its highly recognized educational/informational (E/I) programming airing Saturdays nationwide includes "Litton's Weekend Adventure," on ABC stations; "CBS Dream Team," on CBS stations; "The More You Know," on NBC stations; "Mi Telemundo" on the Telemundo network; and "One Magnificent Morning," on The CW Network. Litton's syndication and news division distributes a diverse slate of programs including "Law&Crime Daily," the E/I block "Go Time!," and "Consumer Reports TV." Litton's program portfolio airs in 97 countries, including the company's dedicated FAST channels -- Xplore and The Jack Hanna Channel – available on some of the most popular smart TVs and streaming platforms.
About Hearst Television
Hearst Television owns and operates 33 television and two radio stations serving 26 media markets across 39 states reaching over 22 million U.S. television households. Through its partnership with nearly all of the major networks, Hearst Television distributes national content over nearly 70 video channels including programming from ABC, NBC, CBS, CW, MY Net, MeTV, This TV, Estrella and more. The radio stations are leaders in Baltimore news/talk and rock music listenership. Its Hearst Media Production Group unit produces original programing across linear and streaming platforms for domestic and international distribution. Its Very Local app, free to download on household OTT devices and available across popular streaming services, offers 24/7 access to local news, weather and an array of local and regional programming. Hearst Television is recognized as one of the industry's premier companies and has been honored with numerous awards for distinguished journalism, industry innovation, and community service. Hearst Television is a wholly owned subsidiary of Hearst.
Contact:
Tom Campo
Campo Communications, LLC
(646) 202-2557
Persons3 and Companies6 in the news
Press releases on the topic
NEW YORK PRESS RELEASES
GlobalNY.biz Press Releases are the latest news from New York companies.
Official press releases of New York companies are regularly published on the resource. You can find out the latest news of enterprises in the corresponding section on the main page. Placing press releases is a traditional and effective way to promote your business. It allows organizations to announce themselves and their products and services to the widest possible audience. In this case, the informational occasion can be anything: attracting people to an event or conference, highlighting new products or personnel appointments. If you set a goal to draw attention to your information, then GlobalNY.biz will become your reliable assistant in this matter. Thanks to the portal, your press release will be seen by reviewers of leading Internet publications, clients and partners.
GlobalNY.biz allows representatives of companies and organizations in New York to independently post a press release when registering on the resource. The most important feature of GlobalNY.biz is that all publications of New York companies fall into the archives and will be available from the search for a long time. You just need to add the press release to the news feed.
GlobalNY.biz offers its customers a subscription service that allows companies to regularly publish press releases on favorable terms. In addition, the business portal makes it possible to more fully tell about the life of the company by adding photos and videos, personas and employee quotes. All information materials have active links and will lead potential customers to your resource.
Alena Potapova
---
Development Director