19 November 2021
2468
3 min.
7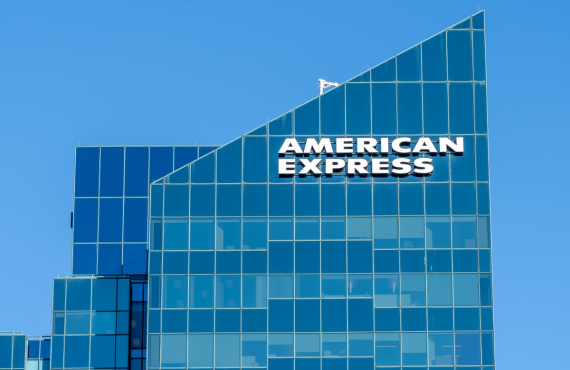 American Express (NYSE:AXP) announced artistic collaborations with world-renowned artists Julie Mehretu and Kehinde Wiley to reimagine and create new designs of the iconic Consumer Platinum Card. The company will also provide $1 million in sponsorship to The Studio Museum in Harlem (the Studio Museum) to support its work as the nexus for artists of African descent, locally, nationally, and internationally. Early in their careers, both Mehretu and Wiley participated in the Studio Museum's prestigious Artists-in-Residence (AIR) program.
Mehretu, a renowned artist whose work was featured in a high-profile mid-career retrospective at the Whitney Museum of American Art earlier this year, and Wiley, a visionary portrait painter known for his distinct, vibrant botanical backgrounds, will each bring their unique point-of-view to the U.S. Consumer Platinum Card design. The Platinum x Julie Mehretu and Platinum x Kehinde Wiley designs will be unveiled in Miami on December 1, and beginning January 20, 2022, Card Members can choose from the two design options as well as the existing Platinum Card design. This announcement follows the recently refreshed U.S. Consumer Platinum Card, which provides Card Members with new lifestyle benefits and experiences.
"We are humbled to collaborate with two of the most celebrated artists of our time – Julie Mehretu and Kehinde Wiley – to reimagine the Platinum Card design," said Rafael Mason, Senior Vice President, US Premium Products and Loyalty Programs at American Express. "We can't wait to give our Card Members the opportunity to choose their favorite Platinum Card design – including small-scale artistic masterpieces they can now carry around in their wallets. We are also delighted to partner with the Studio Museum, which has had such a profound impact on the art world and on the artists who have participated in its residence program."
Established soon after the Studio Museum's founding in 1968, the institution's signature AIR program, which was envisioned by the artist William T. Williams, has advanced the work of nearly 150 artists to date, many of whom have gone on to highly regarded careers.
"There is great potential in this collaboration with American Express," said Thelma Golden, Director and Chief Curator of The Studio Museum in Harlem. "American Express doesn't just bring funding, it shines a light on the important work being done at our institution. We're deeply grateful to the incredible artists who have come through our doors, such as Julie Mehretu and Kehinde Wiley, and who continue to inspire generations of emerging artists at the Studio Museum."
In October 2020, American Express committed $1 billion to promote racial, ethnic and gender equity for colleagues, customers and communities. American Express recently announced the creation of new artist-designed merchant signage that lets customers know they're "Always Welcome." These latest artist partnerships align with the company's ongoing efforts to support inclusivity and equity with customers and communities.
For more information about the Consumer Platinum Card, visit americanexpress.com/Platinum.
Persons5 and Companies2 in the news
Press releases on the topic
NEW YORK PRESS RELEASES
GlobalNY.biz Press Releases are the latest news from New York companies.
Official press releases of New York companies are regularly published on the resource. You can find out the latest news of enterprises in the corresponding section on the main page. Placing press releases is a traditional and effective way to promote your business. It allows organizations to announce themselves and their products and services to the widest possible audience. In this case, the informational occasion can be anything: attracting people to an event or conference, highlighting new products or personnel appointments. If you set a goal to draw attention to your information, then GlobalNY.biz will become your reliable assistant in this matter. Thanks to the portal, your press release will be seen by reviewers of leading Internet publications, clients and partners.
GlobalNY.biz allows representatives of companies and organizations in New York to independently post a press release when registering on the resource. The most important feature of GlobalNY.biz is that all publications of New York companies fall into the archives and will be available from the search for a long time. You just need to add the press release to the news feed.
GlobalNY.biz offers its customers a subscription service that allows companies to regularly publish press releases on favorable terms. In addition, the business portal makes it possible to more fully tell about the life of the company by adding photos and videos, personas and employee quotes. All information materials have active links and will lead potential customers to your resource.
Alena Potapova
---
Development Director