8 July 2021
2477
3 min.
17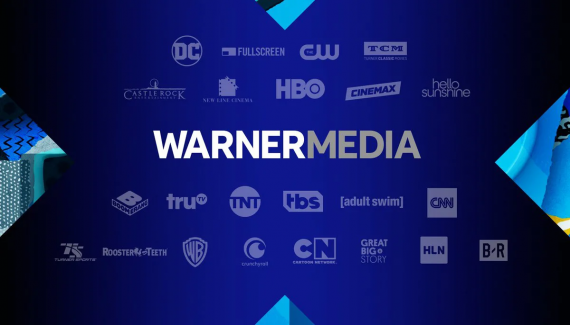 WarnerMedia, a division of AT&T Inc., has launched a Fellows program and partnered with a leading diversity, equity, and inclusion organization, Management Leadership for Tomorrow (MLT), to design their CAP program in order to reimagine the historical perception of what leadership looks like. These programs are a continued part of WarnerMedia's overall equity and inclusion strategy to further demonstrate its commitment to building a leadership team that reflects the diversity of its global audience.
The WarnerMedia Fellows is a six-month program that provides executives of color access, visibility and opportunities to connect with industry and thought leaders. In addition, Fellows will expand their financial and business acumen, as well as increase their exposure and deepen their relationships with WarnerMedia's top leaders.
The WM Fellows program will feature keynote speakers across multiple disciplines including Frances Frei (Harvard Business School professor of Technology and Operations Management), Pam Lifford (President, Global Brands, Franchises and Experiences, Warner Bros.), Jeff Zucker (Chairman, WM News/Sports and President, CNN), Pascal Desroches (CFO, AT&T), Seth Godin (Multiple Best-selling Author and Entrepreneur), Carla Harris (Vice Chairman, Managing Director and Senior Client Advisor, Morgan Stanley), Valerie Jarrett (former Senior Advisor to President Barack Obama), and Jason Kilar (Chief Executive Officer, WarnerMedia).
In addition, WarnerMedia is partnering with Management Leadership for Tomorrow (MLT) to develop a custom Career Advancement Program (CAP). CAP is a 12-month program that gives high-performing Black, Latinx and Indigenous, Manager to Director level executives the keys to unlock their full potential. CAP offers a unique, risk-free environment for leaders of color to embark on an intense journey of self-discovery and professional growth.
"Research shows that companies need to take equity into account rather than focusing on equal opportunity, quotas and short-term fixes," said MyKhanh Shelton, WarnerMedia Senior Vice President, Equity and Inclusion. "The lasting change we want to drive requires a systems-based approach and real courage from our leadership to be intentional about supporting executives of color on their career trajectory."
The programs are designed to work in tandem with the expectation that participants will give back to others as they continue to rise in their leadership positions. Resources and program emphasis will create a more inclusive and welcoming culture where diversity can thrive as much as focus on talent development. This comprehensive approach provides an essential roadmap to ensure successful execution and measurable positive outcomes.
About WarnerMedia
WarnerMedia is a leading media and entertainment company that creates and distributes premium and popular content from a diverse array of talented storytellers and journalists to global audiences through its consumer brands including: HBO, HBO Now, HBO Max, Warner Bros., TNT, TBS, truTV, CNN, DC Entertainment, New Line, Cartoon Network, Adult Swim, Turner Classic Movies and others.
Persons8 and Companies9 in the news
Press releases on the topic
NEW YORK PRESS RELEASES
GlobalNY.biz Press Releases are the latest news from New York companies.
Official press releases of New York companies are regularly published on the resource. You can find out the latest news of enterprises in the corresponding section on the main page. Placing press releases is a traditional and effective way to promote your business. It allows organizations to announce themselves and their products and services to the widest possible audience. In this case, the informational occasion can be anything: attracting people to an event or conference, highlighting new products or personnel appointments. If you set a goal to draw attention to your information, then GlobalNY.biz will become your reliable assistant in this matter. Thanks to the portal, your press release will be seen by reviewers of leading Internet publications, clients and partners.
GlobalNY.biz allows representatives of companies and organizations in New York to independently post a press release when registering on the resource. The most important feature of GlobalNY.biz is that all publications of New York companies fall into the archives and will be available from the search for a long time. You just need to add the press release to the news feed.
GlobalNY.biz offers its customers a subscription service that allows companies to regularly publish press releases on favorable terms. In addition, the business portal makes it possible to more fully tell about the life of the company by adding photos and videos, personas and employee quotes. All information materials have active links and will lead potential customers to your resource.
Alena Potapova
---
Development Director