17 May 2021
1848
2 min.
4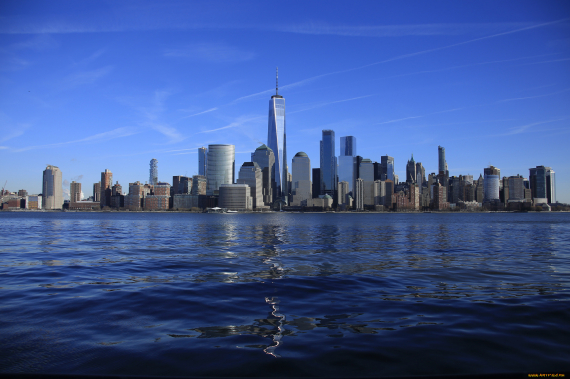 The Real Estate Council of New York (REBNY), the city's leading real estate association, on May 13 announced three additions to its leadership team and the creation of a dedicated diversity division to help develop a more diverse real estate workforce.
Basha Gerhards has been promoted to Senior Vice President of Planning and Zach Steinberg has been promoted to Senior Vice President of Policy. Tiffany Johnston joins in the newly created position of Vice President of Diversity and Inclusion, focusing on implementing strategies to better increase efforts in creating a more diverse industry.
"Real estate will again play a crucial role in New York's recovery as it emerges from one of the most difficult periods in its history. We are committed to advocating for our members, industry and the City as a whole," said REBNY President James Whelan. "These promotions and organizational changes strengthen our operations, put us in a better position to serve our members and will help us lead the way in facing the challenges ahead."
Gerhards joined REBNY in March 2018 as Vice President, Policy & Planning. Prior to REBNY, Gerhards was Deputy Director of Land Use in the Manhattan Borough President's office and worked as a Zoning Specialist for the NYC Department of City Planning. With this promotion, Gerhards will oversee all planning issues, including housing, land use, zoning, landmarks, community development, climate adaptation and resiliency, transportation, environmental review, retail and streetscape conditions and related broker issues. Gerhards holds a Bachelor of Fine Arts from Savannah College of Art and Design and a Master of Science in Urban Planning from Columbia University.
Steinberg joined REBNY in December 2018 as Vice President, Policy & Planning. Prior to REBNY, Steinberg was the Deputy Policy Director at the New York City Comptroller's office. Additionally, Steinberg has over five years of experience working on Capitol Hill for Senator Tom Harkin. In his new role at REBNY, he will primarily focus on policy issues, including taxes, budget, labor, sustainability, building operations, economic development, construction and real estate market conditions. Steinberg holds a bachelor's degree in history from Wesleyan University.
Johnston joins REBNY from The School District of Philadelphia where she was a Director of Diversity and Inclusion, Procurement Services and Contract Compliance for the past 4 years. Prior to joining The School District of Philadelphia, Johnston spent time in Washington, D.C. and New York City working on various large federal projects. In the newly created role of Vice President of Diversity and Inclusion at REBNY, Johnston will design and execute strategies to increase engagement, expand program reach, and help develop a more diverse workforce in the real estate industry. She holds a bachelor's degree in sociology and economics from Haverford College.
Persons2 and Companies2 in the news
NEW YORK PRESS RELEASES
GlobalNY.biz Press Releases are the latest news from New York companies.
Official press releases of New York companies are regularly published on the resource. You can find out the latest news of enterprises in the corresponding section on the main page. Placing press releases is a traditional and effective way to promote your business. It allows organizations to announce themselves and their products and services to the widest possible audience. In this case, the informational occasion can be anything: attracting people to an event or conference, highlighting new products or personnel appointments. If you set a goal to draw attention to your information, then GlobalNY.biz will become your reliable assistant in this matter. Thanks to the portal, your press release will be seen by reviewers of leading Internet publications, clients and partners.
GlobalNY.biz allows representatives of companies and organizations in New York to independently post a press release when registering on the resource. The most important feature of GlobalNY.biz is that all publications of New York companies fall into the archives and will be available from the search for a long time. You just need to add the press release to the news feed.
GlobalNY.biz offers its customers a subscription service that allows companies to regularly publish press releases on favorable terms. In addition, the business portal makes it possible to more fully tell about the life of the company by adding photos and videos, personas and employee quotes. All information materials have active links and will lead potential customers to your resource.
Alena Potapova
---
Development Director