16 March 2021
1838
2 min.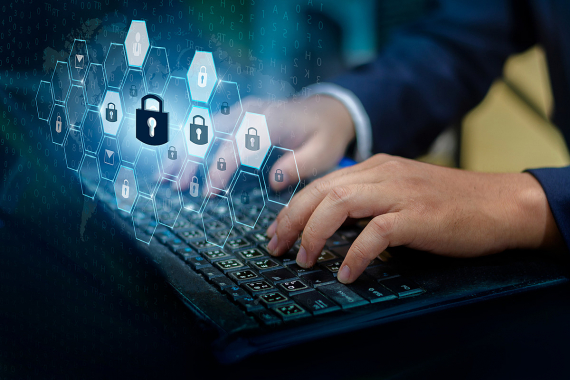 Buchbinder Tunick & Company LLP, a leading CPA firm, has launched Buchbinder Information Technology Solutions (BITS), a suite of cybersecurity services for small and mid-size organizations. BITS is designed to help clients assess inherent and residual cybersecurity risks to their organizations.
BITS core service combines a detailed cybersecurity controls analysis with a system vulnerability scan using the Nexpose Rapid 7 utility to provide a client organization with a comprehensive cybersecurity risk analysis and recommendations to improve their overall cybersecurity control structure. This innovative approach addresses both process level controls as well as the overall technology environment. The services are designed to give clients a fast turn around and summarize the results in an easy to understand cybersecurity risk scorecard.
BITS can also provide services to address any identified issues including penetration testing and IT strategy and consulting.
"Now more than ever, organizations need to be able to identify, assess, and manage information security and cybersecurity risks. From multiple regulatory requirements and industry-based standards to the global pandemic, risk analysis is a critical component to business continuity and cybersecurity management," said Marc Niederhoffer, Managing Partner at Buchbinder. "As part of the firm's commitment to further support our client's needs, we felt implementing BITS was important for their growth."
Buchbinder has formed a team of professionals that are fully equipped, experienced, and committed to assisting clients with their cybersecurity needs with BITS. The team brings a wealth of experience in technology to lead this practice and contribute to the success of Buchbinder's clients.
To learn about the cybersecurity services from Buchbinder, please visit www.buchbinder.com/services/cybersecurity
NEW YORK PRESS RELEASES
GlobalNY.biz Press Releases are the latest news from New York companies.
Official press releases of New York companies are regularly published on the resource. You can find out the latest news of enterprises in the corresponding section on the main page. Placing press releases is a traditional and effective way to promote your business. It allows organizations to announce themselves and their products and services to the widest possible audience. In this case, the informational occasion can be anything: attracting people to an event or conference, highlighting new products or personnel appointments. If you set a goal to draw attention to your information, then GlobalNY.biz will become your reliable assistant in this matter. Thanks to the portal, your press release will be seen by reviewers of leading Internet publications, clients and partners.
GlobalNY.biz allows representatives of companies and organizations in New York to independently post a press release when registering on the resource. The most important feature of GlobalNY.biz is that all publications of New York companies fall into the archives and will be available from the search for a long time. You just need to add the press release to the news feed.
GlobalNY.biz offers its customers a subscription service that allows companies to regularly publish press releases on favorable terms. In addition, the business portal makes it possible to more fully tell about the life of the company by adding photos and videos, personas and employee quotes. All information materials have active links and will lead potential customers to your resource.
Alena Potapova
---
Development Director