11 February 2021
1893
4 min.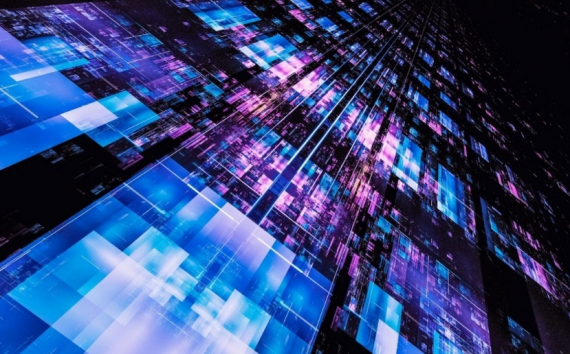 IN THIS ARTICLE
It's time to redefine what the industry considers IT support
A new kind of support experience: Data-Driven, personalized, intelligent
HPE Pointnext Services announces the first phase of its journey to redefine support. HPE is launching an all new, customer-centric support experience that will drive innovation and help customers solve problems faster by accelerating access to information and expertise.
The new definition of support
It's time to redefine what the industry considers IT support, emphasizing the use of innovative approaches to increasing operational efficiency, improving the performance of IT and freeing time of IT staff to focus on business value. In order to remain competitive, businesses need a modern, data-driven support experience that accelerates time to resolution. They need a personalized, experience that anticipates their individual needs and provides rapid pathways to relevant expertise. Above all, they need a support experience that helps them find better ways to operate, instead of simply fixing IT when it breaks. By leveraging HPE experts, intelligence, AI and machine learning capabilities, HPE Pointnext Services is actively driving innovation and helping customers move their businesses forward.
"Most customers still have reactive support, which may lead to expensive preventable downtime. With all the data and AI capabilities in support offerings today, customers may not only eliminate down time, but also optimize systems to get the most out of their technology investments."
Rob Brothers, Program Vice President for Datacenter and support services, IDC
In the first stage of HPE Pointnext Services' transformation, customers will enjoy a new experience that will help them positively impact their business outcomes moving forward. We are introducing a new digital customer experience as well as enhancements to our flagship support service – HPE Datacenter Care.
New Digital Customer Experience
Entirely new customer engagement platform recognizes who you are and provides personalized alerts.
Re-imagined case management with inline solution recommendations.
Virtual Agent provides powerful troubleshooting support and seamless transitions to a live support agent.
Visual Remote Guidance can optionally be enabled for digital collaboration with HPE experts through live video.
"The HPE digital experience is modern and intuitive to use. The new case management system and knowledge suggestions on the customer engagement platform are going to help us get to a resolution faster. We are excited about this platform, and we look forward to the new capabilities coming in future releases."
Gerry Bravo, Systems Engineer, Enloe Medical Center
Enhanced HPE Datacenter Care Experience
Software asset and license management provides a deep, data-driven understanding of your digital footprint, helping you save money on licensing fees and reduce compliance and security risks.
Lifecycle management and performance optimization solutions provide data-driven environment profiling and performance assessments for high-performance compute, storage, or SAP HANA environments, as well as access to specialist resources who work to enhance your workload goals and stability.
Assigned Technology Specialists provide initial platform assessment and case analysis and become a permanent part of your HPE support team; they perform quarterly reviews, provide recommendations for improvement, and oversee case management to ensure rapid resolutions to the most complex issues.
HPE Datacenter Care has a proven track record of helping customers proactively optimize their IT, mitigate risk and quickly resolve issues that arise. In a recent TechValidate survey, 98% of surveyed organizations rate HPE Datacenter Care Services' access to HPE expertise as valuable.1
V33, an international manufacturing company, selected HPE Datacenter Care to help overcome challenges such as:
Reducing unplanned downtime
Quickly resolving critical IT issues
Augmenting IT resources and accessing technology expertise
With HPE Datacenter Care, V33 was able to:
reduce the time to complete new projects by over 75%
reduce time to resolve IT issues, reduce operational costs and reduce time to meet compliance requirements by at least 51%
"We rely on the HPE Datacenter Care team to ensure improved planning and compatibility during maintenance operations. HPE Datacenter Care helps provide rapid response and resolution to IT issues."
Sylvain Beaufils, IT Manager, V33 2
Stay tuned to learn about all the changes at HPE Pointnext Services delivering an edge to cloud performance and innovation engine that leverages real time insights to deliver a digital, personalized, and intelligent customer experience.
View the support experience of the future now. Welcome to the journey!
1 TVID: 88B-272-5B8
2 TVID: 40D-7B1-3D7
NEW YORK PRESS RELEASES
GlobalNY.biz Press Releases are the latest news from New York companies.
Official press releases of New York companies are regularly published on the resource. You can find out the latest news of enterprises in the corresponding section on the main page. Placing press releases is a traditional and effective way to promote your business. It allows organizations to announce themselves and their products and services to the widest possible audience. In this case, the informational occasion can be anything: attracting people to an event or conference, highlighting new products or personnel appointments. If you set a goal to draw attention to your information, then GlobalNY.biz will become your reliable assistant in this matter. Thanks to the portal, your press release will be seen by reviewers of leading Internet publications, clients and partners.
GlobalNY.biz allows representatives of companies and organizations in New York to independently post a press release when registering on the resource. The most important feature of GlobalNY.biz is that all publications of New York companies fall into the archives and will be available from the search for a long time. You just need to add the press release to the news feed.
GlobalNY.biz offers its customers a subscription service that allows companies to regularly publish press releases on favorable terms. In addition, the business portal makes it possible to more fully tell about the life of the company by adding photos and videos, personas and employee quotes. All information materials have active links and will lead potential customers to your resource.
Alena Potapova
---
Development Director