2 July 2020
2086
2 min.
3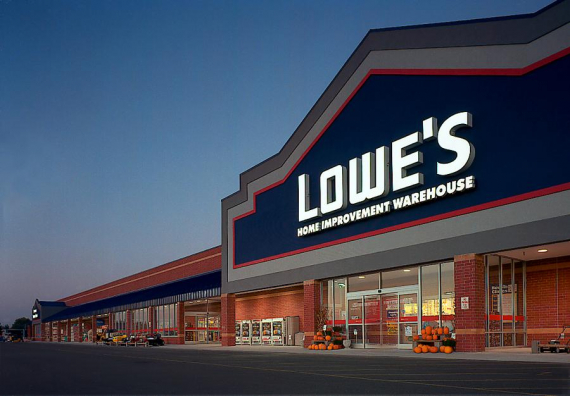 From the beginning of the pandemic through recent days as COVID-19 begins to reemerge in states across the U.S., Lowe's dedicated associates have gone above and beyond to serve Lowe's communities. Lowe's Companies, Inc. (NYSE: LOW) today announced $100 million in bonuses to recognize and reward front-line associates for their outstanding contributions, increasing the company's total commitment to associates and communities during the pandemic to more than $450 million.
"This year has been full of challenges and uncertainty, and we are tremendously grateful for the hard work, dedication and commitment of our front-line associates," said Marvin Ellison, Lowe's CEO and president. "At Lowe's, we believe that our homes and our communities unite us, and we thank our associates for providing our customers with essential products and services while supporting our communities and medical professionals."
All active hourly associates in Lowe's U.S. stores, distribution centers and store support centers will receive the bonuses in mid-July. Full-time hourly associates will receive $300, and part-time and seasonal associates will receive $150 – matching the funds provided to all hourly associates in both March and May.
In addition to these bonuses, Lowe's increased pay for full-time, part-time and seasonal associates by $2 per hour for the month of April. The company also previously announced $87 million in profit-sharing bonuses to front-line associates in June and continues to offer telemedicine services to all associates and their families, even if they are not enrolled in Lowe's medical plans.
The company has also increased its support of communities in recent weeks, providing a total of $70 million in donation commitments through grants and PPE product donations to those who need it most, including healthcare workers and minority-owned small businesses.
Source: https://corporate.lowes.com/newsroom/press-releases/lowes-increases-pandemic-commitment-more-450-million-providing-additional-bonus-recognize-associates-06-29-20
NEW YORK PRESS RELEASES
GlobalNY.biz Press Releases are the latest news from New York companies.
Official press releases of New York companies are regularly published on the resource. You can find out the latest news of enterprises in the corresponding section on the main page. Placing press releases is a traditional and effective way to promote your business. It allows organizations to announce themselves and their products and services to the widest possible audience. In this case, the informational occasion can be anything: attracting people to an event or conference, highlighting new products or personnel appointments. If you set a goal to draw attention to your information, then GlobalNY.biz will become your reliable assistant in this matter. Thanks to the portal, your press release will be seen by reviewers of leading Internet publications, clients and partners.
GlobalNY.biz allows representatives of companies and organizations in New York to independently post a press release when registering on the resource. The most important feature of GlobalNY.biz is that all publications of New York companies fall into the archives and will be available from the search for a long time. You just need to add the press release to the news feed.
GlobalNY.biz offers its customers a subscription service that allows companies to regularly publish press releases on favorable terms. In addition, the business portal makes it possible to more fully tell about the life of the company by adding photos and videos, personas and employee quotes. All information materials have active links and will lead potential customers to your resource.
Alena Potapova
---
Development Director