22 June 2020
2108
2 min.
1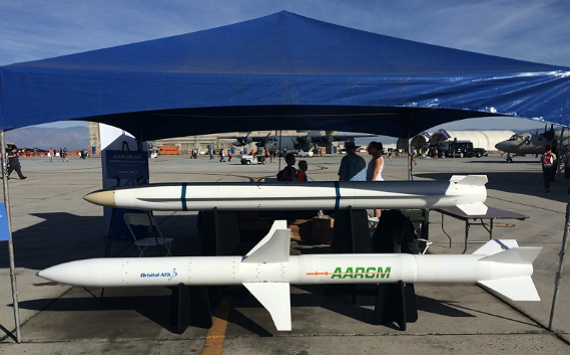 Northrop Grumman Corporation recently completed its Critical Design Review (CDR) following successful design verification tests of key components for the U.S. Navy's Advanced Anti-Radiation Guided Missile-Extended Range (AARGM-ER) program. The AARGM-ER program is leveraging the AARGM program currently in Full Rate Production. Design verification tests of the AARGM-ER rocket motor and warhead along with the CDR verified subsystem and system-level performance.
"Rocket motor design verification tests represented a significant knowledge point and milestone for engineering and manufacturing development", said Gordon Turner, vice president, advanced weapons, Northrop Grumman. "These tests were important to informing the critical design review and verifying performance of the missile. With our government partners, we are aggressively focused on achieving 'speed to fleet' while holding to program cost objectives."
Design verification tests of the rocket motor were conducted at extreme cold and hot temperature conditions and successfully demonstrated required propulsion performance. Testing of the warhead successfully demonstrated lethality performance. AARGM-ER is being integrated on the F/A-18E/F and EA-18G, and will be compatible for integration of the F-35A/B/C. By leveraging the AARGM program, the AARGM-ER program with the new rocket motor and warhead will provide advanced capability to detect and engage long-range adversary air defense systems.
Northrop Grumman solves the toughest problems in space, aeronautics, defense and cyberspace to meet the ever evolving needs of our customers worldwide. Our 90,000 employees define possible every day using science, technology and engineering to create and deliver advanced systems, products and services.
Source: https://news.northropgrumman.com/news/releases/northrop-grumman-reaches-critical-design-milestone-for-aargm-er
NEW YORK PRESS RELEASES
GlobalNY.biz Press Releases are the latest news from New York companies.
Official press releases of New York companies are regularly published on the resource. You can find out the latest news of enterprises in the corresponding section on the main page. Placing press releases is a traditional and effective way to promote your business. It allows organizations to announce themselves and their products and services to the widest possible audience. In this case, the informational occasion can be anything: attracting people to an event or conference, highlighting new products or personnel appointments. If you set a goal to draw attention to your information, then GlobalNY.biz will become your reliable assistant in this matter. Thanks to the portal, your press release will be seen by reviewers of leading Internet publications, clients and partners.
GlobalNY.biz allows representatives of companies and organizations in New York to independently post a press release when registering on the resource. The most important feature of GlobalNY.biz is that all publications of New York companies fall into the archives and will be available from the search for a long time. You just need to add the press release to the news feed.
GlobalNY.biz offers its customers a subscription service that allows companies to regularly publish press releases on favorable terms. In addition, the business portal makes it possible to more fully tell about the life of the company by adding photos and videos, personas and employee quotes. All information materials have active links and will lead potential customers to your resource.
Alena Potapova
---
Development Director