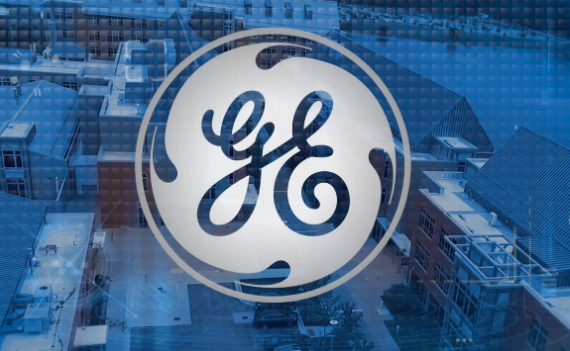 GE Digital, a leading provider of aviation software, today announced that Zephyrus Aviation Capital (Zephyrus), a leading aircraft leasing and asset management company, has selected its Asset Transfer System (ATS) for records management.
After testing several other systems on the market, Zephyrus decided to implement ATS, and it is now being used by their teams, consultants, and third parties.
The adoption of ATS is part of Zephyrus' ongoing efforts to optimize its daily asset records management and facilitate any records-related projects, including transition and remarketing, maintenance events, mid-lease inspections, and acquisitions. By taking advantage of ATS, Zephyrus will be able to streamline a typically time-consuming process while enhancing collaboration between its internal and external stakeholders.
"We are proud to work with Zephyrus Aviation Capital and provide them with our industry-leading Asset Transfer System," said Andrew Coleman, General Manager, Aviation Software for GE Digital. "ATS is designed to help companies like Zephyrus optimize their operations, reduce risks, and increase their competitiveness in a challenging market. We look forward to supporting their team's continued success for years to come."
"Zephyrus Aviation Capital is delighted to be working with GE Digital's Asset Transfer System," added David Gleeson, Zephyrus' Chief Technical Officer. "We're already seeing the benefits of ATS, as it has enabled us to have full confidence in our records management, which has freed up time and resources, and allows us to better manage our assets."
ATS is a collaborative tool that supports day-to-day records management activities for the aviation industry, including the way asset documentation is managed among airlines, lessors, and maintenance, repair, and overhaul (MRO) teams.
ATS allows users to manage and search asset records in their daily operations. In addition, users can collaborate with multiple parties around asset documentation review: using the system to create and check project status, view the status of multiple projects in parallel, and interactively manage the open items list as well as checklist status of required documentation.
More information about GE Digital software for the aviation industry here.
For media inquiries, please contact:
Rachael Van Reen
Director, External Communications
GE Digital
678.896.6754
rachael.vanreen@ge.com
Persons1 in the news

General Manager, Aviation Software for GE Digital
Press releases on the topic
NEW YORK PRESS RELEASES
GlobalNY.biz Press Releases are the latest news from New York companies.
Official press releases of New York companies are regularly published on the resource. You can find out the latest news of enterprises in the corresponding section on the main page. Placing press releases is a traditional and effective way to promote your business. It allows organizations to announce themselves and their products and services to the widest possible audience. In this case, the informational occasion can be anything: attracting people to an event or conference, highlighting new products or personnel appointments. If you set a goal to draw attention to your information, then GlobalNY.biz will become your reliable assistant in this matter. Thanks to the portal, your press release will be seen by reviewers of leading Internet publications, clients and partners.
GlobalNY.biz allows representatives of companies and organizations in New York to independently post a press release when registering on the resource. The most important feature of GlobalNY.biz is that all publications of New York companies fall into the archives and will be available from the search for a long time. You just need to add the press release to the news feed.
GlobalNY.biz offers its customers a subscription service that allows companies to regularly publish press releases on favorable terms. In addition, the business portal makes it possible to more fully tell about the life of the company by adding photos and videos, personas and employee quotes. All information materials have active links and will lead potential customers to your resource.
Alena Potapova
---
Development Director