28 March 2023
3367
2 min.
1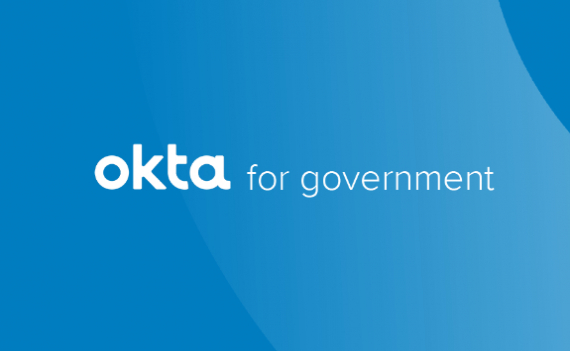 Okta, Inc. (NASDAQ: OKTA), the leading independent Identity partner, today announced that Okta for Government High has earned its U.S. Federal Risk and Authorization Management Program (FedRAMP) High Authorization. Okta for Government High is the secure identity solution built to help federal agencies meet their security requirements. The solution complies with more than 420 baseline security controls for handling mission-critical information.
"As a FedRAMP High identity provider, Okta can now provide federal agencies with the highest security and privacy assurance, protecting sensitive data while enhancing user experience," said Sean Frazier, Federal CSO at Okta. "And the timing couldn't be better, because the recently enacted FedRAMP Authorization Act makes it easier for a greater number of federal agencies to turn to Okta to build a secure and frictionless identity environment for users, and support their zero-trust journey."
Okta's High Impact authorization follows its FedRAMP Moderate authorization for the Okta Identity Cloud, achieved in April 2017. With more than 200 authorizations in the FedRAMP Marketplace, Okta's solutions provide Identity-as-a-Service (IDaaS) so agencies can safeguard identities, resources, and information. These solutions also provide ready-to-integrate FedRAMP applications via the Okta Integration Network. Building on its DoD IL4 conditional Provisional Authorization first achieved in May 2021, and its Okta for US Military launch in November 2022, now with major milestones in February 2023, Okta remains fully focused on transforming the safety and efficiency of the federal workforce.
For more information on Okta's approach to security, service certifications, real-time system status, and uptime metrics, please visit the Okta Trust Page.
To learn more about Okta's identity solutions and work with government agencies, please visit Okta for Federal Government.
Persons1 in the news

Federal Chief Security Officer
Press releases on the topic
NEW YORK PRESS RELEASES
GlobalNY.biz Press Releases are the latest news from New York companies.
Official press releases of New York companies are regularly published on the resource. You can find out the latest news of enterprises in the corresponding section on the main page. Placing press releases is a traditional and effective way to promote your business. It allows organizations to announce themselves and their products and services to the widest possible audience. In this case, the informational occasion can be anything: attracting people to an event or conference, highlighting new products or personnel appointments. If you set a goal to draw attention to your information, then GlobalNY.biz will become your reliable assistant in this matter. Thanks to the portal, your press release will be seen by reviewers of leading Internet publications, clients and partners.
GlobalNY.biz allows representatives of companies and organizations in New York to independently post a press release when registering on the resource. The most important feature of GlobalNY.biz is that all publications of New York companies fall into the archives and will be available from the search for a long time. You just need to add the press release to the news feed.
GlobalNY.biz offers its customers a subscription service that allows companies to regularly publish press releases on favorable terms. In addition, the business portal makes it possible to more fully tell about the life of the company by adding photos and videos, personas and employee quotes. All information materials have active links and will lead potential customers to your resource.
Alena Potapova
---
Development Director