25 April 2023
195
2 min.
1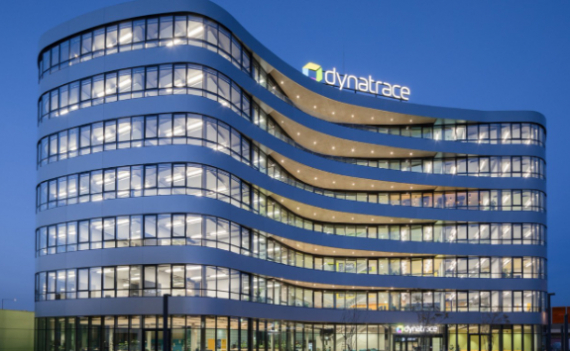 Dynatrace (NYSE: DT), the leader in unified observability and security, today announced its Application Security Module has achieved FedRAMP® and StateRAMP authorizations at the Moderate Impact Level.
These achievements build on the existing FedRAMP and StateRAMP authorizations for the Dynatrace® platform and demonstrate that Dynatrace® Application Security meets the strict security requirements established by the U.S. General Services Administration (GSA) FedRAMP Program Management Office (PMO) and the StateRAMP PMO.
As a result, federal, state, and local government agencies and public educational institutions can use Dynatrace Application Security to identify and prioritize vulnerabilities and protect against attacks continuously, in addition to using the Dynatrace platform for intelligent observability and DevSecOps automation.
As U.S. government agencies continue accelerating their adoption of cloud services, strategies like Cloud Smart guide them. These strategies require that agencies protect sensitive data and, increasingly, mandate that they use FedRAMP and StateRAMP-authorized solutions to drive secure cloud transformation. With Dynatrace's authorized platform and application security capabilities, public sector customers can adhere to these mandates and accelerate innovation.
"Achieving FedRAMP and StateRAMP authorization for Dynatrace Application Security, in addition to existing authorizations for the Dynatrace platform, demonstrates our unwavering dedication to empowering public sector agencies to achieve their cloud transformation goals," said Steve Tack, SVP of Product Management at Dynatrace. "As a result, these agencies can confidently modernize their cloud applications and infrastructure while maintaining high data security and protection against ever-evolving cyber threats."
Dynatrace Application Security is now available to Dynatrace for Government customers. For additional information, please visit the Dynatrace blog.
Persons1 in the news

SVP, Product Management at Dynatrace
Press releases on the topic
NEW YORK PRESS RELEASES
GlobalNY.biz Press Releases are the latest news from New York companies.
Official press releases of New York companies are regularly published on the resource. You can find out the latest news of enterprises in the corresponding section on the main page. Placing press releases is a traditional and effective way to promote your business. It allows organizations to announce themselves and their products and services to the widest possible audience. In this case, the informational occasion can be anything: attracting people to an event or conference, highlighting new products or personnel appointments. If you set a goal to draw attention to your information, then GlobalNY.biz will become your reliable assistant in this matter. Thanks to the portal, your press release will be seen by reviewers of leading Internet publications, clients and partners.
GlobalNY.biz allows representatives of companies and organizations in New York to independently post a press release when registering on the resource. The most important feature of GlobalNY.biz is that all publications of New York companies fall into the archives and will be available from the search for a long time. You just need to add the press release to the news feed.
GlobalNY.biz offers its customers a subscription service that allows companies to regularly publish press releases on favorable terms. In addition, the business portal makes it possible to more fully tell about the life of the company by adding photos and videos, personas and employee quotes. All information materials have active links and will lead potential customers to your resource.
Alena Potapova
---
Development Director