27 April 2023
848
2 min.
2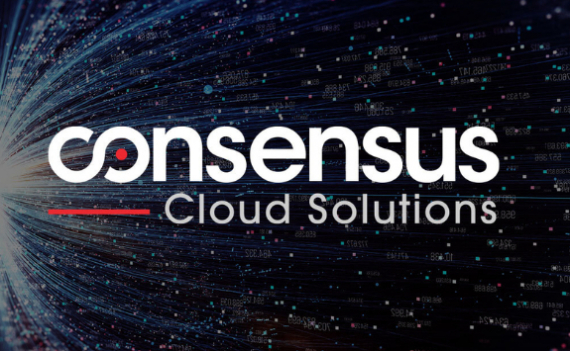 Consensus Cloud Solutions, Inc. (NASDAQ: CCSI), the world's largest provider of digital cloud fax technology and interoperability solutions providers, announced today that it has joined the Amazon Web Services (AWS) Independent Software Vendor (ISV) Accelerate Program, a co-sell program for AWS Partners that provides software solutions that run on or integrate with AWS. The program helps AWS Partners drive new business by directly connecting participating ISVs with the AWS Sales organization.
"Our acceptance into the AWS ISV Accelerate Program is an important milestone for Consensus Cloud Solutions, and we're thrilled with this opportunity to expand our relationship with the AWS Partner Network. Achieving membership is a clear validation of the benefits we can offer to organizations looking to optimize their document exchange workflows with a secure, high-volume cloud fax technology," said John Mannion, Vice President of Business Development & Partnerships at Consensus Cloud Solutions. "As part of the AWS ISV Accelerate Program, we can further scale our business by incentivizing AWS Sales teams along with passing savings onto customers who choose to buy our solutions in the AWS Marketplace."
The AWS ISV Accelerate Program provides Consensus with co-sell support and benefits to meet customer needs through global collaboration with AWS field sellers. Co-selling provides better customer outcomes and assures mutual commitment from AWS and its partners.
Consensus Cloud Solutions is one of the world's largest providers of digital cloud fax technology, eFax Corporate®, and has expanded its product line to include leading interoperability and secure data exchange solutions. Consensus' powerful technology suite supports organizations as they look to reduce administrative burdens, streamline workflows, and optimize business processes. jSign, Consensus' digital signature solution can be easily integrated with eFax Corporate to securely sign forms and other paperwork to further enhance electronic document exchange.
AWS ISV Accelerate Program members are held to the industry's highest standards and must undergo a comprehensive evaluation to gain acceptance into the program. Consensus Cloud Solutions participated in a thorough architectural and security review to ensure the quality and design of our solutions. Proof of customer excellence was also reviewed to validate the successes Consensus Cloud Solutions' customers have achieved across industry verticals.
Consensus Cloud Solutions' products and services are available worldwide. To learn more, visit www.consensus.com.
Persons1 and Companies1 in the news

Vice President Business Development at Consensus

Press releases on the topic
NEW YORK PRESS RELEASES
GlobalNY.biz Press Releases are the latest news from New York companies.
Official press releases of New York companies are regularly published on the resource. You can find out the latest news of enterprises in the corresponding section on the main page. Placing press releases is a traditional and effective way to promote your business. It allows organizations to announce themselves and their products and services to the widest possible audience. In this case, the informational occasion can be anything: attracting people to an event or conference, highlighting new products or personnel appointments. If you set a goal to draw attention to your information, then GlobalNY.biz will become your reliable assistant in this matter. Thanks to the portal, your press release will be seen by reviewers of leading Internet publications, clients and partners.
GlobalNY.biz allows representatives of companies and organizations in New York to independently post a press release when registering on the resource. The most important feature of GlobalNY.biz is that all publications of New York companies fall into the archives and will be available from the search for a long time. You just need to add the press release to the news feed.
GlobalNY.biz offers its customers a subscription service that allows companies to regularly publish press releases on favorable terms. In addition, the business portal makes it possible to more fully tell about the life of the company by adding photos and videos, personas and employee quotes. All information materials have active links and will lead potential customers to your resource.
Alena Potapova
---
Development Director