18 April 2023
2251
2 min.
1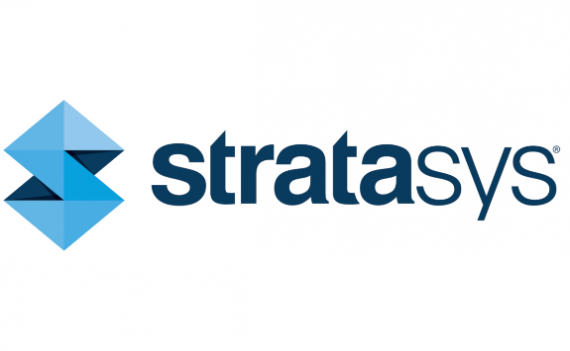 Stratasys Ltd. (NASDAQ: SSYS), a leader in polymer 3D printing solutions, today announced that Gurvinder Kahlon has joined the company as Vice President and General Manager of Stratasys Direct, Inc., the company's on-demand parts business, reporting to Chief Industrial Business Officer Rich Garrity.
Stratasys Ltd. has named Gurvinder Kahlon Vice President and General Manager of Stratasys Direct, Inc., the company's on-demand parts business.
Kahlon will play a key role in growing Stratasys Direct's additive manufacturing production business. He brings over 20 years of digital manufacturing experience in software, factory automation, R&D, and product management roles. Prior to joining Stratasys, Kahlon served as Director of Product Management at on-demand digital manufacturing company ProtoLabs for five years. Previously, he was Director of Product Management at semiconductor manufacturer Rudolph Technologies (now Onto Innovation). He holds an MBA from the Carlson School of Management at the University of Minnesota and a Bachelor of Engineering degree from the University of Mumbai.
Garrity said Kahlon's experience will help Stratasys Direct build on its successes with customers like Toyota Racing Development, Bell Helicopter, and Roush Performance. "Stratasys Direct is well-positioned to grow as a leader in industrializing additive manufacturing, with a strong reputation for quality, industry expertise, and delivering at production scale for our customers, and we're pleased to have Gurvinder's leadership as we look to take the next step in growing the business," he said. "Gurvinder's experience with industrial manufacturing operations and people leadership are ideal as we seek to create exceptional value for our customers and for our company."
"I'm excited to join an organization that has built an exceptionally strong foundation with the breadth of their technology expertise and the ability to meet high requirement needs at serialized production scale," Kahlon said. "It's been particularly compelling to see how successfully the Stratasys Direct team has incorporated new Stratasys systems like the H350™ and Origin® One 3D printers and new innovative materials into the business. That means more pathways to provide more value for our manufacturing customers and significant opportunities for growth."
Persons1 in the news

Vice President and General Manager of Stratasys Direct, Inc.
Press releases on the topic
NEW YORK PRESS RELEASES
GlobalNY.biz Press Releases are the latest news from New York companies.
Official press releases of New York companies are regularly published on the resource. You can find out the latest news of enterprises in the corresponding section on the main page. Placing press releases is a traditional and effective way to promote your business. It allows organizations to announce themselves and their products and services to the widest possible audience. In this case, the informational occasion can be anything: attracting people to an event or conference, highlighting new products or personnel appointments. If you set a goal to draw attention to your information, then GlobalNY.biz will become your reliable assistant in this matter. Thanks to the portal, your press release will be seen by reviewers of leading Internet publications, clients and partners.
GlobalNY.biz allows representatives of companies and organizations in New York to independently post a press release when registering on the resource. The most important feature of GlobalNY.biz is that all publications of New York companies fall into the archives and will be available from the search for a long time. You just need to add the press release to the news feed.
GlobalNY.biz offers its customers a subscription service that allows companies to regularly publish press releases on favorable terms. In addition, the business portal makes it possible to more fully tell about the life of the company by adding photos and videos, personas and employee quotes. All information materials have active links and will lead potential customers to your resource.
Alena Potapova
---
Development Director